Introduction to Murcia, Spain
Situated in the far south-eastern corner of the mainland of Spain, the province of Murcia is the most arid area of Europe.  However, the lack of rain does not preclude the region from being a fantastic destination for your next golf holiday as the mountains inland from the coastline provide a decent supply of water down to the coastal regions where most of the golf courses are located, alongside the countless acres of fruit and vegetable plantations from which much of Europe is supplied with fresh food all year around.
Tourism and agriculture therefore are the key industries and employers in this really interesting area, which provides visitors with a great range of opportunity to enjoy their visit to Murcia!
Location Map of Murcia, Spain
When to Travel to Murcia, Spain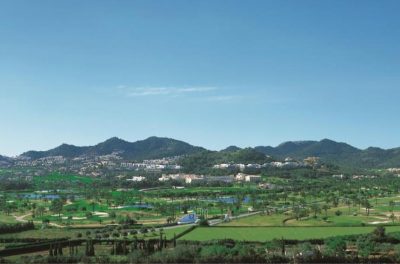 As already mentioned, the south-western Spanish province of Murcia is considered to be the driest region of the whole continent of Europe, and alongside this arid climate come high temperatures in the summer months and warm winters.
Close to the coast itself the sea breezes do offer some respite from the heat of the summer, and for golfers this is thankfully where most of the golf courses are situated, but even down by the coast the summer heat can easily top 40 degrees on the thermometer on a daily basis, and inland away from the coast, even higher temperatures are frequently recorded.
Therefore, golf in the middle of the day in the summer months is not for the faint-hearted, although early morning tee times are a possibility, but you probably need to play quickly to avoid being frazzled in the late morning/midday sun towards the end of your round!
The best times of year for a golf break to Murcia are generally through the winter, spring and autumn months.  Through the winter the cool mornings can be a bit of a surprise to visiting golfers due to the clear skies overnight occasionally leading to a light frost on the ground first thing, but this soon burns away as the sun does it's work – with generally good temperatures to enjoy the second half of your round towards lunchtime.  But the best opportunity to enjoy your golf in Murcia are from February to mid-May and mid-September to November when it can be expected to enjoy warm temperatures with little if any rain from first light to twilight – giving visitors plenty of time to enjoy golf and other outdoor activities right through the day.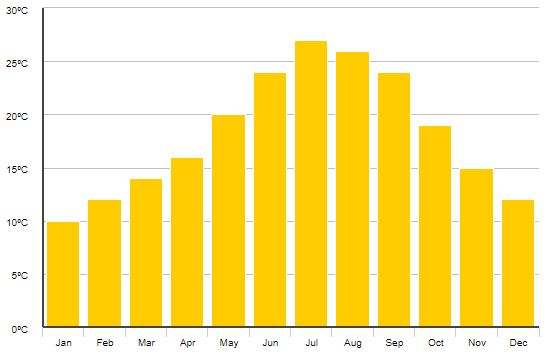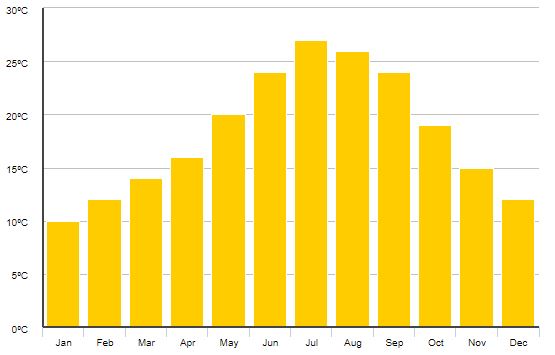 Average Temperatures in Murcia, Spain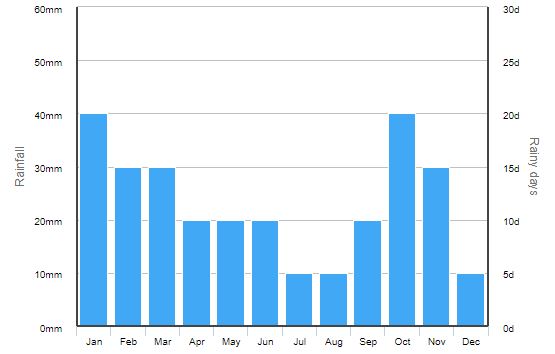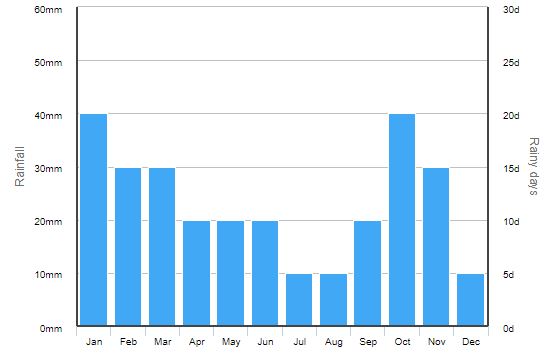 Average Rainfall in Murcia, Spain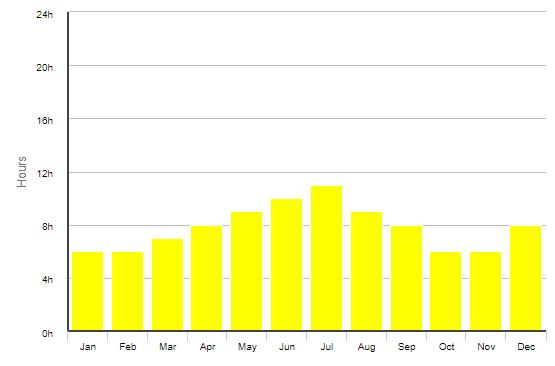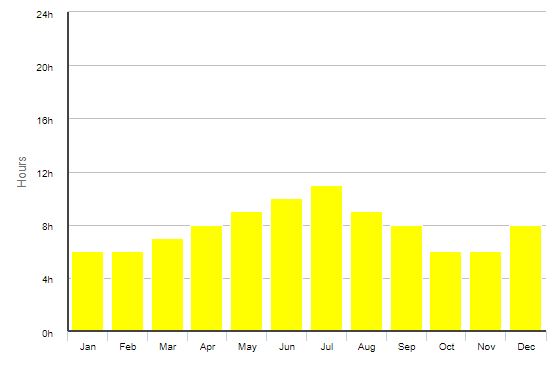 Average Daily Sunshine Hours in Murcia, Spain
Top Tip from Dan at The Golf Travel People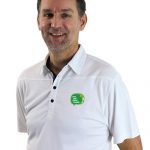 "I must admit that I was a little sceptical about golf in Murcia before my first visit here a few years ago.  I have no idea why this was, but I am pleased to say that I was wrong in every way!  The province is a great location for visitors to enjoy some of the best golf courses and hospitality that Spain can offer and it is highly recommended by us here at The Golf Travel People!
Do ensure that you make time to get away from the standard "play golf, drink beer, eat, sleep and repeat" pattern that too many travelling golfers fail to break and this can be done by visiting some of the wonderful towns and cities in the province that offer fantastic cultural, gastronomic and historical experiences.
One of the best experiences I have had in my many visits to the Murcia region was being in the ancient roman city of Cartagena on the traditional "Night of the Museums" which takes place across many Spanish cities in mid-May.  The atmosphere in the city was fantastic with large family groups enjoying quality time together to explore the cultural heritage and history of the area."
Getting to Murcia, Spain

Until recently, visitors to Murcia had to endure the questionable delights of the old tin sheds of San Javier Airport which provided a somewhat lukewarm welcome to Murcia!
However, 2019 saw the opening of a brand new facility known as Región de Murcia International Airport or Corvera-Murcia bringing a much needed improvement to the gateway to the province of Murcia for foreign and domestic visitors.
Plenty of international and domestic Spanish airlines offer multiple daily services into Murcia from all over Europe and beyond, with low-cost operators rubbing shoulders with national flag-carriers, thereby demonstrating the fact that a holiday in Murcia offers something for everyone – and not just for those looking for a low cost bucket-and-spade type holiday.
Even if you don;t manage to find a suitable flight to Murcia, the region is adjacent to both Alicante (to the north) and Almeria (to the south) with both regions offering their own international airports.  Both are also a good choice with drive-times of less than 2 hours to most areas of Murcia.
Top Tip from Andrew at The Golf Travel People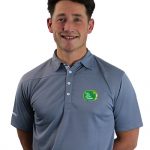 "I had the pleasure of a visit to Murcia for one of our trade shows at la Manga soon after I joined The Golf Travel People and I found the whole experience to be extremely positive.
To be fair, I wasn't sure what to expect, but I was really impressed with the overall and consistent quality of the golf courses in the Murcia region, and this was complimented by the high standards of golf resort hotels and apartments throughout the region.
I'm told that this area suffered badly in the financial crisis in the early 2000's, but there is almost no evidence now of that difficult period, with all the golf courses, hotels and other services for visitors being in first-class condition."
Our partners recommend...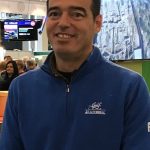 Here at The Golf Travel People we try and ensure we have a good network of local people who we have got to know and can trust because when occasionally we may need some extra assistance on the ground in a specific destination, it is always easier to turn to someone you can trust at that time.  One of these people in Murcia is our good friend Ambrosio Sempere Sanchez and he has been kind enough to provide us with some of his recommendations for you to enjoy during a visit to Murcia: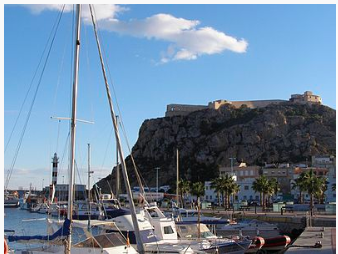 "AGUILAS
A very nice fishing village, were you can visit the Castle San Juan de Aguilas, the beach, go in a boat to see the coast from the sea and enjoy a nice lunch bases in sea food.
It's located in South West of Murcia Region, just in the border with Almería (Andalucía).
In February have very famous Carnaval Party.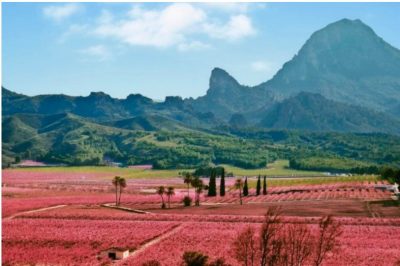 VALLE DE RICOTE
In the middle of the mountains, up North of Murcia Region, you will find Valley of Ricote.  The valley is also known as the Morisco valley, because the territory in which it is located was the last redoubt of the Arabs before the Reconquest. Its rich Arab past is reflected not only in its beautiful buildings, but it even hints at the natural environment that surrounds the valley.
Has a very nice place to eat in Ricote downtown.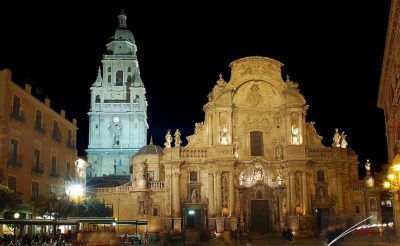 MURCIA CITY
Murcia is a university city in the southeast of Spain and the capital of the region also called Murcia. Plaza del Cardenal Belluga is the main architectural piece of the city, where the ornate cathedral, with its mix of styles from Gothic to Baroque, and the colourful 18th-century Episcopal Palace stand in striking contrast to the modern annex of the City Hall of the 1990s, the work of the architect Rafael Moneo.
It's the best place to stay and enjoy, the bars, restaurants, shopping and all a big and nice city can offer to you."
Murcia, Spain Golf Clubs & Golf Courses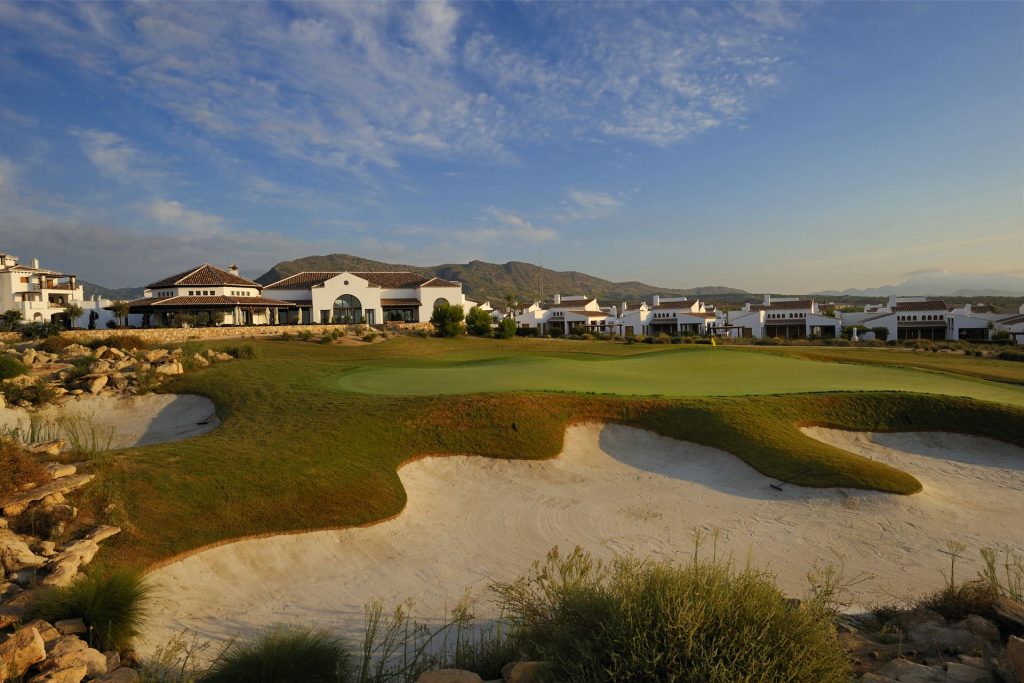 Many golf travellers will have first become familiar with golf in Murcia when the Jack Nicklaus Trail of 6 golf courses opened under the Polaris World brand in the early 2000's and many will also know and understand the difficulties that the golf courses and resorts have been through since that time.
However, now that the crash is over and unrealistic speculators have departed from this market, some semblance of normality has descended on golf in Murcia and with resorts and golf courses having been extensively overhauled and remodelled in recent years, a golf visitor to the region of Murcia is sure to be impressed with what is now available in the region.
Even before the problematic years of the 2000's, golf was already popular in the area with the La Manga Resort being well-known throughout Europe and not just for golf for also for football, tennis, cricket and the many other sports that can be enjoyed there.
Since then, many other ambitious golf projects have been developed and the region of Murcia now boasts 13 full 18-hole layouts with many of these being of championship standard.  So, even a 2 week golf holiday will allow you to play a different course each day and showcase the golfing delights available to visitors to the Murcia region.
From traditional members-style clubs such as Altorreal GC – considered to be the Murcia city course through scenic and rural hillside courses such as that at Lorca in the south of the region through to the golf travel powerhouses of the la Manga and Mar Menor golf resorts, there are many shapes and sizes of golf courses here in the Murcia province.
Even today, the original Nicklaus Trail courses collaborate very closely together through the GNK and UGolf groups and allow visiting golfers the opportunity to enjoy the possibility of playing up to 7 golf courses for one price.
Added to this the 3 excellent courses at the la Manga Resort and it is easy to understand how convenient and straightforward it can be to arrange a golf holiday in the Murcia region of Spain.
So, check out the details below and be sure to include as many of Murcia's golf courses into your golf holiday itinerary soon…
Top Tip from Jonathan at The Golf Travel People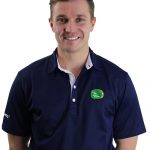 "As previously mentioned it is eminently possible to fly into Almeria and out of Murcia (or vice-versa) and this is my preferred option for a fantastic golf tour of the south east of Spain.
Whilst Murcia does have plenty of great golf courses to enjoy over a long stay, I prefer a touring golf holiday, so arriving in the south and driving through Almeria and Murcia provinces stopping off for overnight stays and rounds of golf on the journey is a really enjoyable way to spend a few days.
A suggested itinerary would be as follows:
Day 1 – arrive Almeria, overnight and golf at La Envia
Day 2 – head to Valle del Este via a round at Desert Springs, stay overnight at Valle del Este
Day 3 – play a round at Valle del Este, visit Cartagena and then head up to Murcia region staying overnight at la Manga
Day 4 – play 2 rounds at la Manga, then overnight at either Hacienda del Alamo or Caleia Mar Menor
Day 5 – play both Mar Menor and Hacienda del Alamo, then overnight at whichever of Hacienda del Alamo or Caleia Mar Menor you didn't stay at on the previous night
Day 6 – play Alhama Signature and visit Murcia City for sightseeing, stay overnight at Tryp Rincon del Pepe Hotel in Murcia
Day 7 – play Altorreal Golf and head back to Corvera Airport"
Golf Resorts & Golf Hotels in Murcia, Spain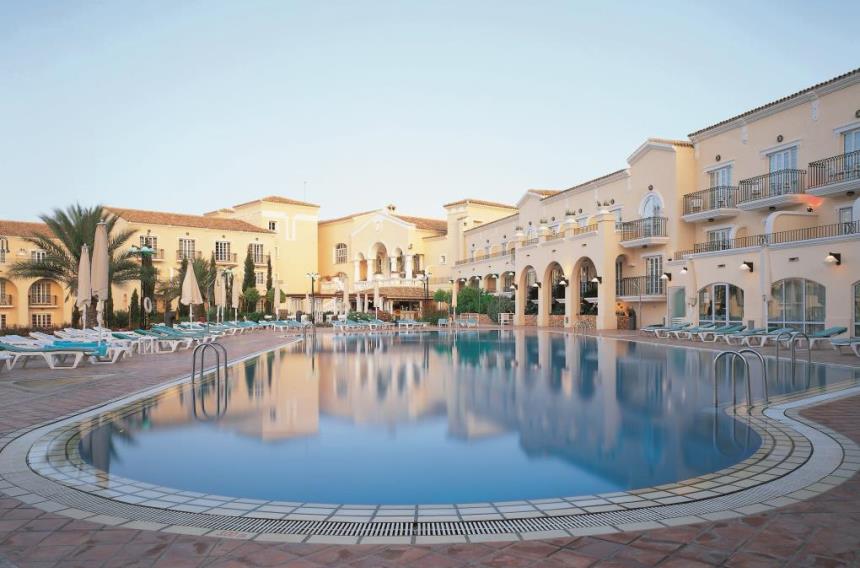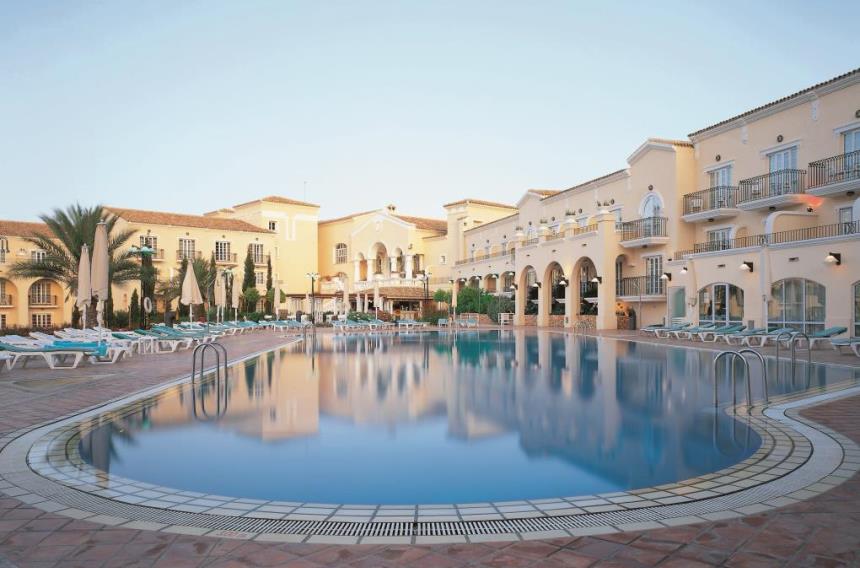 Tourism of all types is the one of the main industries in the province of Murcia and therefore there is a massive choice of golf holiday accommodation available for your golf break in the area.
From luxury 5 star golf resort hotels (such as at la Manga, above) right through the range of good 4 star hotels to functional apartments for a lower cost self catering golf break, there is certain to be a Murcia golf holiday accommodation choice that will suit both your requirements and budget.
Of the 13 golf courses in the Murcia region, at least 7 of them are considered to be golf resorts with accommodation for visiting golfers available on-site, and some of these golf resorts offer a choice of both hotel and self-catering options, making Murcia one of the most accessible regions for a golf break anywhere in Europe.
Stay and Play packages are available at all the true golf resorts, plus many non-golf-resort hotels offer bespoke stay and play options where they have partnered with local courses to offer reduced green fee packages alongside their own accommodation offering.  A great example of this is the Tryp Rincon del Pepe Hotel in Murcia City Centre which offers excellent value stay and play deals with a huge selection of local golf courses whilst being base in the centre of this wonderful historic town.
The full selection of Murcia region golf hotels that we offer can be found below, but even if your preferred accommodation isn't listed here please do let us know and we will be delighted to assist with building a bespoke Murcia golf travel itinerary to suit your specific requirements.
Frequently Asked Questions about Murcia, Spain