Why do golfers need insurance?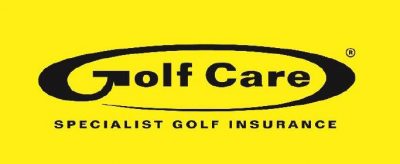 Every golfer needs insurance. No matter how good your game is or how careful you are, playing golf always comes with the risk of an accident.
Golf players are held responsible if their wayward shot (or even their club) hits someone else and causes injury. Golf Public Liability insurance covers you if you cause injury to another golfer or damage someone's property. While playing golf, your legal liability is protected up to £5 million.
Equipment cover means your clubs, bag and other accessories can be replaced if they get damaged or are lost or stolen. With the average cost of a set of clubs, bag and trolley valued at well over £1,500, it's perhaps surprising that most golfers don't have appropriate golf insurance – particularly when golf clubs often aren't covered under home contents insurance.
Personal Accident insurance protects your own welfare for up to £50,000 if you get seriously injured when playing a round of golf.
With Golf Care, as well as everything above, we also give all our customers Hole-in-One cover – meaning we'll take care of your bar bill if you happen to hole an ace in a competition!
Golf Care's golf insurance cover starts from just £24.49 a year for our Bronze package, with Silver, Gold and Platinum levels of insurance cover also available. With our specialist protection, golfers can have true peace of mind every time they step on the course.
Visit the Golf Care website for full details and pricing More Info
More Golf Holiday Insurance Cover Options

Golf Holiday Travel Insurance
Read more