The Golf Travel People Team
The Golf Travel People (originally named Golf de la Luz) began in February 2004 as a result of a brief golfing holiday in the Costa de la Luz (Huelva region) in late 2003 where an opportunity arose to develop a destination-specific golf travel company for that region in particular. At that time, prior to the economic downturn, huge investment in the travel industry – and especially golf – was still taking place in the Huelva, Cadiz and Eastern Algarve regions and we saw the chance to develop a specialist golf travel brand focused primarily on the area.
Since then we have sold only accommodation and golf courses that we have stayed and played at throughout all our destinations & regions and this experience-led proposition has proved to be successful and popular with our ever-growing client base.
Run by golfers, for golfers, and with an unrivalled and comprehensive knowledge of the regions, we are confident you will find The Golf Travel People to be the only real choice for your golf vacation. We have personal relationships with all the hotels and accommodation suppliers, golf courses and car rental companies we offer, which gives us in-depth knowledge and the ability to create truly flexible packages for every need.
---

Dan Thomson
Owner & Overseas Sales Consultant
With over 25 years experience in the travel industry including working at British Airways for 11 years, Dan brings a wealth of international travel knowledge to The Golf Travel People.
After leaving Oxford Poly in 1995 (or Oxford Brookes University as it is now known) with a degree in Cartography and Geography he worked at BA until 2006. During the last couple of years at the airline Dan, started and developed Golf de la Luz from scratch, which then in April 2019 underwent a comprehensive rebrand and became The Golf Travel People.
We are still providing great golf holidays – and equally importantly – offering excellent customer service and experiences for our clients travelling with us to Spain, Portugal, Turkey, Greece, Cyprus, South Africa and many more golf travel destinations.
Golf was always just a hobby for Dan, and the opportunity to combine this hobby with a career in the travel and golf industry was too good to miss, although what has really suffered is his handicap – which has unfortunately only gone up in recent years!
---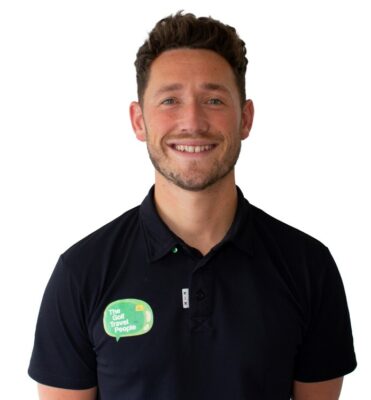 Andrew Finney
Sales Director
Andrew joined The Golf Travel People in December 2017 following the completion of a Foundation Degree in Golf Performance & a BA Hons degree in Sports Coaching at the University of Central Lancashire, which provided the opportunity for travel experience in Spain and Portugal.
Playing off scratch, Andrew plays golf at Stocksbridge Golf Club in South Yorkshire where he previously held a position on the professional staff team.
Andrew quickly became a key man in the office with his excellent customer service skills and attention to detail coming to the fore and has quickly climbed to become Sales Director, plus he also keeps us all entertained trying to justify his love for Sheffield Wednesday!
For more information on your golf travel options don't hesitate to contact Andrew here at The Golf Travel People.
---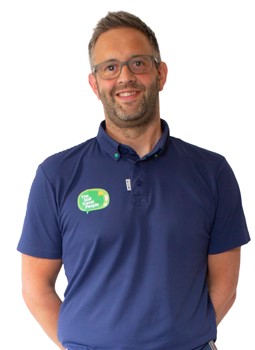 Jamie Barrow PGA
Group Sales & PGA Pro Liaison
Jamie joined The Golf Travel People in March 2022 as the company grew rapidly following the pandemic and the subsequent boom in golf travel.
Having completed his PGA qualification relatively late at 30, Jamie has now been working in a professional capacity in the golf industry for over 15 years and prior to that worked as a greenkeeper at a range of different UK venues.
From working in a pro shop through to one-to-one and group teaching throughout his pro career, Jamie then moved into the travel and hospitality side of the golf industry in 2015 working for the country's largest golf hotel chain in Group Golf Sales.
Having taken a back seat from playing for a few years, Jamie has plans to start playing competitively again soon. He likes nothing more than playing new and varied courses both in the UK and overseas and his role here at The Golf Travel People offers an ideal work/life balance.
Jamie has quickly become a big asset to the office with his customer service skills, specifically working with the leaders of our larger groups and PGA professional teaching trips.
Feel free to contact us and ask for Jamie directly if you are planning a larger group trip of 8+ guests or a pro teaching trip…
---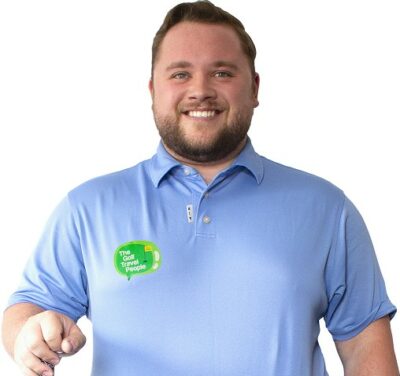 Sam Thompson
Sales Consultant & Social Media Manager
Sam studied at the University of Central Lancashire and completed his first-class Bachelor of Science degree in Golf Coaching & Performance in 2020.
Studying at UCLan gave Sam a breadth of knowledge that he has benefited from in his working life from meeting industry professionals to staffing events on the European Tour.
He joined the golf travel industry in 2021 in a sales capacity for one of the UK's largest golf resort companies becoming a confident and capable sales expert, before joining The Golf Travel People in his current role in summer 2022.
Sam had previously been a Restaurant Manager in his hometown of Liverpool which taught him a wide array of customer service skills that he has been able to transfer into his current role.
He is also a big Everton fan which is something that we do not let him forget in the office.
With a handicap of 8, Sam currently plays his golf at Dewsbury District Golf Club in West Yorkshire after previously being a member at both West Lancashire GC & Hesketh GC in the northwest. Sam has high hopes for next year which he assures us will be a year of practise and focus to play more golf and work on lowering his handicap.
For more information on your golf travel options don't hesitate to contact Sam here at The Golf Travel People.
---