Overview
The Residences Islantilla Apartments offers 128 identical 2-room apartments. Ideal for a family holiday or a golf stay, while enjoying one of the most wonderful surroundings of the entire Costa de la Luz.
Located just a short walk from the pro-shop and club house at the Islantilla Golf Club, these excellent Islantilla apartments are ideal for a self-catering golf break in the Costa de la Luz.
The Islantilla Golf Resort has long been a best-selling venue that is perennially popular with clients of The Golf Travel People and this is set to continue and increase now that the new owners and operators of the resort have added these quality apartments into the properties available here at Islantilla.
2 BEDROOM APARTMENT
All apartments in the complex have 2 bedrooms and are at least 75 sq metres.  Fully equipped with furniture and with all kinds of amenities in order to make your stay the best possible experience.
The apartments have tiled floors, heating and air conditioning, satellite television, safe, fully equipped kitchen, fridge, oven, dishwasher, toaster, washing machine, hair-dryer, bathroom with shower, iron and ironing board, coffee maker, Wifi and dining table.
Note – the outdoor pool will be closed during the winter season. All the guests of the establishment can use our indoor pool instead during this period.
Huelva, Costa de la Luz, Spain Travel Guide
What our customers say
There are no reviews yet. Be the first one to write one.
0 out of 5 stars (based on 0 reviews)
Tell us about your experience
Tiled floors
Heating and air conditioning
Satellite television
Safe
Fully equipped kitchen with fridge, oven, dishwasher, toaster, washing machine
Hair-dryer
Bathroom with shower
Iron and ironing board
Coffee maker
Wifi
Dining table
Bars
Restaurant
Gym
Spa
Indoor Swimming Pool
Outdoor Swimming Pool
Search Flights
Deals
Incredible Stay & Play Golf Offer now available at The Islantilla Residences – only £48pppn! 
Book by 31/05/2021 to benefit from free daily golf at a choice of 4 courses – Islantilla GC, El Rompido South, La Monacilla GC & Bellavista GC
Groups: 1 free in 6 applies
Travel Window from 1st September 2020 to 28th February 2022 (except for 16th June to 14th September 2020)
Price per person in 2-bedroom apartment shared by 2 or 3 people (i.e. 2 single rooms or 1 twin and 1 single room).  4 person apartments are available for families using twin and double rooms
Self-Catering basis (breakfast and dinner options available; supplement applies)
Offer subject to availability and Stop sales. Not combinable with other offers
Minimum stay 4 nights
Golf is unlimited at Islantilla on the days of play
March & April 2021 bookings include a maximum of 3 rounds at Islantilla GC
Short, Mid and Long Stay & Play offers always available including golf at the full range of local Huelva Costa de la Luz golf courses – for mid and long stay deals 
– including the "Telework With Us" 14/21/28 night offers –
simply contact us for latest prices
1st Dec 2020 to 31st Jan 2021
1 person using 2 bedroom apartment
3 nights, 2 rounds only £227pp
4 nights, 3 rounds only £313pp
5 nights, 4 rounds only £388pp
7 nights, 5 rounds only £508pp
2 people using 2 bedroom apartment
3 nights, 2 rounds only £166pp
4 nights, 3 rounds only £232pp
5 nights, 4 rounds only £287pp
7 nights, 5 rounds only £378pp
3 people using 2 bedroom apartment
3 nights, 2 rounds only £151pp
4 nights, 3 rounds only £212pp
5 nights, 4 rounds only £267pp
7 nights, 5 rounds only £348pp
4 people using 2 bedroom apartment
3 nights, 2 rounds only £136pp
4 nights, 3 rounds only £192pp
5 nights, 4 rounds only £247pp
7 nights, 5 rounds only £323pp
1st Feb 2021 to 30th Apr 2021
1 person using 2 bedroom apartment
3 nights, 2 rounds only £252pp
4 nights, 3 rounds only £338pp
5 nights, 4 rounds only £413pp
7 nights, 5 rounds only £537pp
2 people using 2 bedroom apartment
3 nights, 2 rounds only £192pp
4 nights, 3 rounds only £257pp
5 nights, 4 rounds only £313pp
7 nights, 5 rounds only £413pp
3 people using 2 bedroom apartment
3 nights, 2 rounds only £171pp
4 nights, 3 rounds only £237pp
5 nights, 4 rounds only £292pp
7 nights, 5 rounds only £378pp
4 people using 2 bedroom apartment
3 nights, 2 rounds only £151pp
4 nights, 3 rounds only £212pp
5 nights, 4 rounds only £267pp
7 nights, 5 rounds only £348pp
1st May 2021 to 30th Jun 2021
1 person using 2 bedroom apartment
3 nights, 2 rounds only £227pp
4 nights, 3 rounds only £313pp
5 nights, 4 rounds only £388pp
7 nights, 5 rounds only £508pp
2 people using 2 bedroom apartment
3 nights, 2 rounds only £166pp
4 nights, 3 rounds only £232pp
5 nights, 4 rounds only £287pp
7 nights, 5 rounds only £378pp
3 people using 2 bedroom apartment
3 nights, 2 rounds only £151pp
4 nights, 3 rounds only £212pp
5 nights, 4 rounds only £267pp
7 nights, 5 rounds only £348pp
4 people using 2 bedroom apartment
3 nights, 2 rounds only £136pp
4 nights, 3 rounds only £192pp
5 nights, 4 rounds only £247pp
7 nights, 5 rounds only £323pp
1st Jul 2021 to 31st Jul 2021
1 person using 2 bedroom apartment
4 nights, 3 rounds only £478pp
5 nights, 4 rounds only £579pp
7 nights, 5 rounds only £756pp
2 people using 2 bedroom apartment
4 nights, 3 rounds only £523pp
5 nights, 4 rounds only £393pp
7 nights, 5 rounds only £520pp
3 people using 2 bedroom apartment
4 nights, 3 rounds only £274pp
5 nights, 4 rounds only £343pp
7 nights, 5 rounds only £453pp
4 people using 2 bedroom apartment
4 nights, 3 rounds only £247pp
5 nights, 4 rounds only £308pp
7 nights, 5 rounds only £409pp
1st Aug 2021 to 31st Aug 2021
1 person using 2 bedroom apartment
4 nights, 3 rounds only £571pp
5 nights, 4 rounds only £680pp
7 nights, 5 rounds only £899pp
2 people using 2 bedroom apartment
4 nights, 3 rounds only £393pp
5 nights, 4 rounds only £445pp
7 nights, 5 rounds only £604pp
3 people using 2 bedroom apartment
4 nights, 3 rounds only £335pp
5 nights, 4 rounds only £402pp
7 nights, 5 rounds only £525pp
4 people using 2 bedroom apartment
4 nights, 3 rounds only £291pp
5 nights, 4 rounds only £362pp
7 nights, 5 rounds only £480pp
1st Sep 2021 to 30th Sep 2021
1 person using 2 bedroom apartment
3 nights, 2 rounds only £227pp
4 nights, 3 rounds only £313pp
5 nights, 4 rounds only £388pp
7 nights, 5 rounds only £508pp
2 people using 2 bedroom apartment
3 nights, 2 rounds only £166pp
4 nights, 3 rounds only £232pp
5 nights, 4 rounds only £287pp
7 nights, 5 rounds only £378pp
3 people using 2 bedroom apartment
3 nights, 2 rounds only £151pp
4 nights, 3 rounds only £212pp
5 nights, 4 rounds only £267pp
7 nights, 5 rounds only £348pp
4 people using 2 bedroom apartment
3 nights, 2 rounds only £136pp
4 nights, 3 rounds only £192pp
5 nights, 4 rounds only £247pp
7 nights, 5 rounds only £323pp
1st Oct 2021 to 31st Oct 2021
1 person using 2 bedroom apartment
3 nights, 2 rounds only £252pp
4 nights, 3 rounds only £338pp
5 nights, 4 rounds only £413pp
7 nights, 5 rounds only £537pp
2 people using 2 bedroom apartment
3 nights, 2 rounds only £192pp
4 nights, 3 rounds only £257pp
5 nights, 4 rounds only £313pp
7 nights, 5 rounds only £413pp
3 people using 2 bedroom apartment
3 nights, 2 rounds only £171pp
4 nights, 3 rounds only £237pp
5 nights, 4 rounds only £292pp
7 nights, 5 rounds only £378pp
4 people using 2 bedroom apartment
3 nights, 2 rounds only £151pp
4 nights, 3 rounds only £212pp
5 nights, 4 rounds only £267pp
7 nights, 5 rounds only £348pp
Prices are quoted on B&B basis, dinner option is available (supplement applies)
Stay & Play Offers at the Residences Islantilla Apartments including golf at a choice of 8 golf courses:
Islantilla Golf 27 holes
La Monacilla (Olazabal design)
Bellavista Golf
Nuevo Portil
Valle Guadiana Links (formerly Costa Esuri)
Isla Canela Golf
El Rompido Golf 36 holes
Monte Rei (with supplement)
Included in Packages:
Free Gym
Free indoor pool
Free wifi
Free Jacuzzi and Turkish bath
Rest of SPA – Sauna and Ice Pool supplement applies (to be paid directly at Spa)
OFFERS
GROUPS: 1 in 8 – only applicable on main package booked (not on supplements or extras)
GOLF CONDITIONS
4 and 5 nights package – Maximum 2 rounds at Islantilla Golf (we will be flexible on this upon availability)
7 nights packages – Maximum 3 rounds at Islantilla Golf (we will be flexible on this upon availability)
MONTE REI: option available to play 1 round at Monte Rei (supplement will apply)
Daily Golf Free (after the first 18 Holes in Islantilla golf, the client can play extra golf upon availability)
Extra Green Fees avaiable at any of the above courses (supplement will apply)
Highlights
The Residences Apartments Islantilla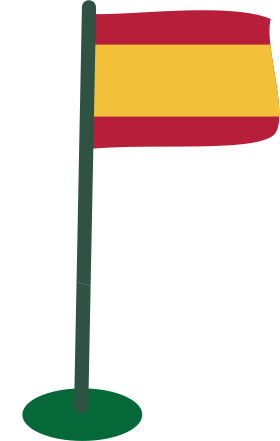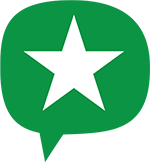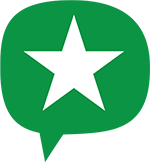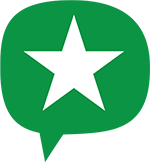 Quality apartments
Well equipped
Close to Islantilla GC
Stay & Play Deals