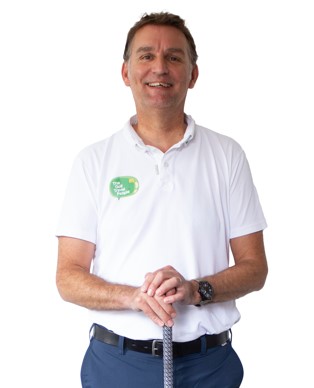 Dan Thomson
Managing Director
With over 24 years experience in the travel industry including working at British Airways for 11 years, Dan brings a wealth of international travel knowledge to The Golf Travel People.
After leaving Oxford Poly in 1995 (or Oxford Brookes University as it is now known) with a degree in Cartography and Geography he worked at BA until 2006. During the last couple of years at the airline Dan, started and developed Golf de la Luz from scratch, which then in April 2019 became The Golf Travel People and we are still providing great golf holidays – and more importantly- excellent customer service and experiences for our clients travelling with us to Spain, Portugal, Turkey, Greece, Cyprus, South Africa and many more golf travel destinations.
Golf was always just a hobby for Dan, and the opportunity to combine this hobby with a career in the travel and golf industry was too good to miss, although what has really suffered is his handicap – which has unfortunately only gone up in recent years!