Overview
Isla Canela Golf & Beach Apartments now also available!  Ideal for longer stays with unlimited golf included at Isla Canela.  From only £18pppn including golf – unbeatable value!  See below for further details and ask for your full quotation…
Since re-opening as the Isla Canela Golf Hotel recently this wonderfully located hotel offers guests unrivalled access to Isla Canela Golf Club, and with some great stay and play packages is a welcome addition back onto the Costa de la Luz golf hotel scene!
The Isla Canela Golf Hotel is located in a typical Andalusian style building surrounded by orange groves, olive and eucalyptus trees.  It is located in Isla Canela (Ayamonte), in a privileged location right in the middle of the Isla Canela golf course, offering great views from all its rooms.
The Isla Canela Golf Hotel also has a first floor à la carte restaurant with terrace overlooking the golf course.
The Isla Canela Golf Hotel has 58 rooms equipped with separate bath and shower, anti-mist mirror, hair dryer, bathrobe and bath shoes, four pillows, direct telephone, internet connection, satellite TV with more than 20 channels including a golf channel, minibar and safe.
Situated only 45 minutes from Faro (Portugal) international airport, and 1.25 hours from Seville, it is also very close to the beautiful beach of Isla Canela.
Rooms with terrace and non-smoking rooms are available. All rooms have wonderful views of the Isla Canela golf course
Huelva, Costa de la Luz, Spain Travel Guide
What our customers say
Lovely hotel
A lovely hotel in a very pleasant setting. The refurbished rooms have been done to an excellent standard. 
The staff are excellent- so keen to please. We all felt the golf course was in the best condition of the 3 we played.
Great Value
Some of the rooms can be quite dark. But apart from that, the hotel is great value for money. The food was excellent, with a comprehensive breakfast and good variety for the evening meal. And the staff could not be faulted, very friendly and attentive.
Small but very friendly
Stayed January with group of eight. Hotel is small but very friendly. Looks to have been refurbished recently so very clean and tidy with a nice patio area overlooking course. Food was very nice with choice of a dozen dishes from menu in evening. Bar prices very reasonable.
The hotel is good, but some rooms are on the wrong side...
We were disappointed with the room we were given. It was on the side overlooking the 17th fairway and was very dark and got no sunlight at any time of the day. Other than that the hotel was very good with excellent food in the evening. The staff were also very good throughout the resort.
4.6 out of 5 stars (based on 5 reviews)
Tell us about your experience
Air conditioning
Reception hall
24 hours reception
Safe-deposit box
Wardrobe
Lift
Cafeteria
Bar
Conference room
TV room
Dining room
Restaurant
Non-smoking
Highchairs
Internet access
Laundry service
Bicycle rentals
Parking
Outdoor swimming pool
Loungers
Umbrellas
Sauna
Bath
Shower
Hairdryer
Direct dial telephone
TV satellite
Cable TV
Radio Stereo
Internet Access
Fridge
Individual air conditioning
Individual heating
Safe-deposit box
Balcony overlooking the golf course
Apartments available from just £18pp including unlimited golf
In addition to the 4 star hotel at Isla Canela, we can also offer their excellent golf and beach apartments with golf included.  Ideal for longer stays these apartments are located either around the 5th tee area of Isla Canela golf course or down at the beach at Playa Canela.
2 twin rooms, full bathroom, shower room, fully equipped kitchen, large living room and terraces.
Complex with spacious garden areas, parking and swimming pools.
All equipped with heating and wifi 10 Mb.
Located in one of the quietest areas of Isla Canela just 5 minutes drive from the beach and the beautiful village of Ayamonte.
The reception of the Golf Course is located 10 minutes walk from the complex.
Possibility of dinner service included in the stay. Dinner service takes place at Hotel Isla Canela Golf.
Rent a car and bicycle rental available.
Golf Clubs store room at golf course.
Isla Canela Golf Apartments are the ideal accommodation to enjoy weeks of golf and sun in Isla Canela.
One apartment cleaning is included every 14 days.
Extra towels and sheets available for clients, on request at the reception.
Search Flights
Deals
Stay & Play Packages always available at the on-site Isla Canela Golf Hotel!
Isla Canela Golf Apartments also available and these 2 bedroom apartments adjacent to the 5th hole of Isla Canela Golf Club are particularly well suited for long stays from only £16pp including unlimited golf!  Why not get in touch for a bespoke quotation for a stay at these superb new apartments?
Stay & Play Offers from 01/11/19 until 31/10/20
Eagle Package 7 nights Half Board , daily unltd golf at Isla Canela + 1 round Quinta do Vale and 1 round La Monacilla or Bellavista only £570pp
7 nights, 5 days Unltd Golf at Isla Canela from only £388pp
7 nights, 3 days Unltd Golf at Isla Canela from only £367pp
5 nights, 3 days Unltd Golf at Isla Canela from only £320pp
3 nights, 3 days Unltd Golf at Isla Canela from only £204pp
GROUP DISCOUNTS ALSO AVAILABLE
Packages not available July and August
All offers quoted on B&B basis (Half Board available, supplement applies)
Open Bar Service available on 7 night Dinner, B&B packages only – £176pppw. Includes unlimited drinks from 1730 – 2300 each evening.
Dinner Drinks package available (max of 4 drinks per evening) only £11pp on Dinner, B&B offers only.
All prices based on 2 people sharing a double/twin room, single supplements apply.
Options available to play La Monacilla or Costa Esuri GC (supplements apply).
Isla Canela Golf Apartments
1, 2, 3 & 4 week Stay and Play Unlimited Golf Offers
Available 01/06/19 – 30/11/20
28 nights, Unlimited Golf, 2 people sharing: (£833pp/£208pppw)
28 nights, Unlimited Golf, 4 people sharing: (£518pp/£129pppw)
21 nights, Unlimited Golf, 2 people sharing: (£626pp/£208pppw)
21 nights, Unlimited Golf, 4 people sharing: (£397pp/£132pppw)
14 nights, Unlimited Golf, 2 people sharing: (£494pp/£246pppw)
14 nights, Unlimited Golf, 4 people sharing: (£303pp/£152pppw)
7 nights, Unlimited Golf, 2 people sharing: (£271pp)
7 nights, Unlimited Golf, 4 people sharing: (£164pp)
Breakfast and Dinner options are available at the Isla Canela Golf Hotel (supplements apply)
Pricing based on 2 or 4 people sharing a 2-bedroom apartment (1 & 3 person options available – please contact us for a full quotation)
Manual pull-trolleys included at Isla Canela GC
Highlights
Isla Canela Golf Hotel and Apartments 4*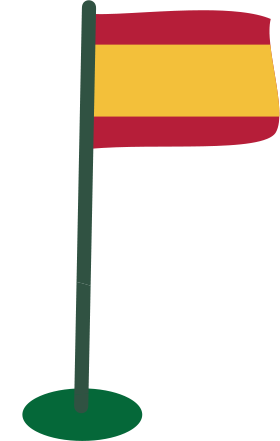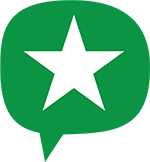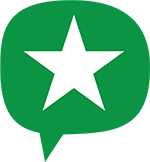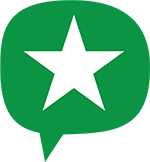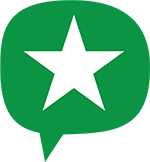 Long stay apartment packages
Half-Board as standard
On-site golf course
Unlimited golf packages
Andalusian-style architecture