Best Golf Holidays for Single Golfers in Spain and Portugal
Published on 17th May 2017 by
Dan Thomson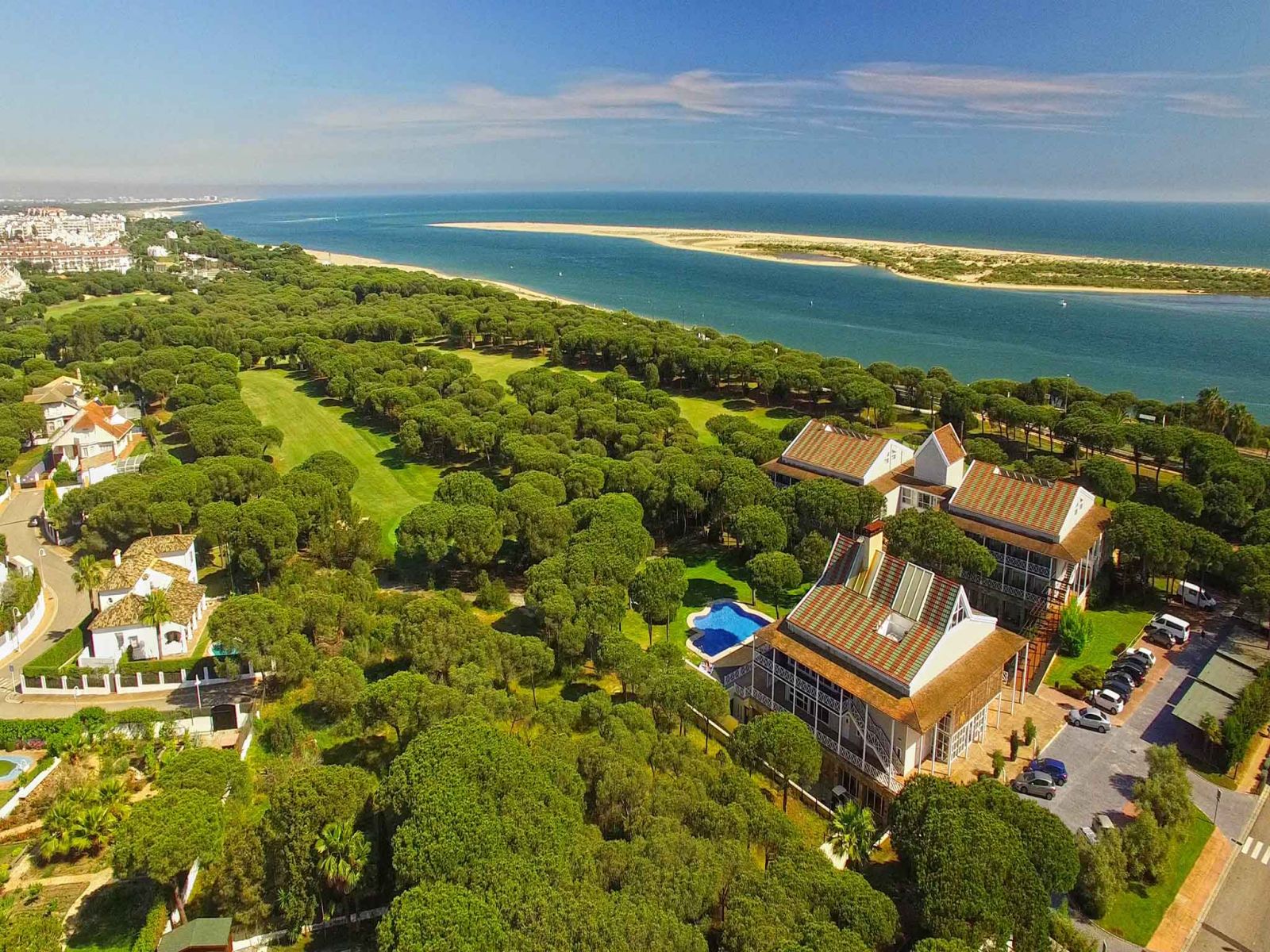 Is golf a solitary pursuit for single players looking for peace and quiet and an escape from the humdrum of modern life?
Or is golf for single golf travellers a means to meet other like-minded golfers to enjoy travel and your round of golf in good company?
Clearly the answer to both of those questions can be "yes", so let's look to provide some suggestions and answers to the best golf resorts in Spain, Portugal and Turkey that will provide both groups of single golfers with a great golf holiday experience!
In fact, the same golf resort can provide the right answer for both above groups and this is largely due to selecting the right times of day to play your golf, as certain tee times – generally early bird or twilight options – can give single golfers in the group 1 what they are looking for in terms of peace and quiet on the golf course with their enjoyment of the hotel at times when the larger groups are out on the golf course.
Likewise the same venue may offer single travelling golfers from group 2 a good opportunity to hook up with other groups of players who will be happy to include the in their flight to make up a 3 or 4-ball.  At busy times this is actually recommended for both the single golfer and the larger groups as it prevents frustrating delays on the tees and improves the overall speed of play throughout your round.
Recommended golf resorts for golfers for single players looking for peace and quiet
The Montenmedio Golf Resort really is the ultimate in peace, quiet and seclusion on your golf holiday. With a beautiful colonial style Hacienda serving as your accommodation base for your stay here a single golfer is sure to find the excellent and unspoilt championship golf course a wonderful bolthole to enjoy your own company as it winds its way through the umbrella pines around the amazing Dehesa Montenmedio Estate.  Play in the afternoon after a long leisurely breakfast and you will enjoy true "Millionaire's Golf" with the course very likely to be your own with only birdsong and the resident Cicada's for company.
The 4 star Isla Canela Golf Hotel is surrounded on all sides by the easy-walking Isla Canela Golf Club, and whilst the resort is close to the seaside resort of Playa Canela and the border town of Ayamonte, the fact that the hotel has only around 60 rooms means that if you pick the right tee times either early in the morning or for a twilight round you are very likely once again to have the course almost to yourself.  Following your golf unwind on the peaceful sun terraces whilst spectating on other golfers yet to complete their round and in the evening a gentle stroll into Ayamonte's Old Town is a fitting way to end your day of relaxation.
Once again, a smaller and more boutique style hotel makes it into our recommended options for the single travelling golfer.  The Nuevo Portil Golf Hotel overlooks the final green of its own on-site Nuevo Portil Golf Club and again the fact that the hotel is comparatively small by modern standards means that the golf course is generally quiet.  However, most players do enjoy the layout that runs through the pines and among some low density holiday homes along the Costa de la Luz coastline.  If you fancy a little more action at a point in your holiday, then the larger resort villages of El Rompido and Punta Umbria are also nearby.
Whilst smaller size has been the defining factor in including the previous 3 golf resorts in this list, it is the lesser accessibility of Hotel Jardin Tecina and Tecina Golf that makes this superb golf resort on La Gomera a recommended option for single golfers.  The reward for a slightly longer journey by plane, road, boat and road again is a wonderful cliff-top golf resort overlooking the Straits of Tenerife and the Teide Volcano that validates its moniker of the "Garden Hotel".  If peace and quiet is on your agenda then the hotel and golf course here on La Gomera may well be the perfect place for you.
An adults-only resort in the less visited northern part of Tenerife, the Melia Hacienda del Conde is a lovely 5 star golf resort hotel overlooking its very own on-site Seve Ballesteros designed 18 hole championship golf course.  Recently remodelled by Melia Hotels, the resort offers the seclusion you may be seeking away from the more crowded southern part of Tenerife, whilst offering the full service of a true 5 star hotel.  The lack of kids here means that there will never be any issues with crazy childhood antics or noise if that is what you are trying to avoid!
Evolutee Hotel, Royal Obidos Spa & Golf Resort, Lisbon, Portugal
The Phillippe Starck/Yoo Studio designed Evolutee Hotel at the Royal Obidos Resort overlooks the lush fairways of Seve Ballesteros' final completed course design and offers single golfers a luxurious venue to enjoy that quiet golf break in the sunshine.  Located about 50 mins to the north of Lisbon overlooking the rugged Atlantic coast the resort specialises in the high level of discerning service you would expect from a true 5 star venue.  For a busier resort, the nearby Praia d'el Rey has more action on the course and in the evenings, but for the best golfing enjoyment Royal Obidos really is the place for you!
Recommended golf resorts for golfers single golfers looking for a great golf resort to meet other like-minded golfers

The 4 star Islantilla Golf Resort Hotel is less than an hour from Faro Airport and is an ever popular resort for golf groups of all types and sizes from 1 – 100 people.  The hotel always has a quiet buzz of activity and the staff really are ready to help with every request from single visitors, including trying to help find new playing partners for you if that is your preference.  The Islantilla Golf Resort hotel and golf club bars and restaurants are always busy and welcoming places for all guests and you are sure to meet friends, new and old, at Islantilla!
With both 4 and 5 star golf hotel options available at the Iberostar Novo Sancti Petri Resort a stay at this excellent venue is a great choice for any single travelling golfers as the larger size of the hotels and their 3 associated golf courses means that you are sure to hook up with like-minded guests either at the hotel or out on the courses.  Another resort where the bars and restaurants have a nice buzz each evening and with the clubhouse and practice areas of Novo Sancti Petri Golf Club only a short stroll away, you are certain to find this busy resort a really vibrant place to enjoy your golf holiday.

As previously mentioned the Praia d'el Rey Golf & Beach Resort is adjacent to the quieter and more exclusive Royal Obidos Golf Resort and the 2 places could not be more different in many ways!  However, the main common factor is a high-quality 5 star experience for visitors to both venues.  Whilst Royal Obidos offers single golfers a quieter experience, the variety of accommodation options at Praia d'el Rey (hotel, villas and apartments) in conjunction with the commercial centres offering a wide range of bars and restaurants and other activities means that Praia d'el Rey is an excellent choice if you are looking to make new golfing friends on your holiday.  Now featuring 2 championship golf courses on-site, with 2 others very nearby, Praia d'el Rey Golf Resort is a great option for your golf break in the sun!

For a low-cost, good quality way to enjoy a golf holiday in Vilamoura – where the golf bookings can admittedly be quite pricy – the Luna Olympus with its cost effective per-apartment prices is a very good choice for a golf holiday for single golfers in the lively Vilamoura marina area.  With plenty of busy bars, restaurants and other places to visit right on your doorstep if it is other golfers you want to meet to enjoy the daytime and night-time activities of Vilamoura you will be well advised to make the Luna Olympus Apartments your venue of choice.
So, those are the Golf de la Luz recommended options for Top 10 Best Golf Holidays for Single Golfers in Spain and Portugal.
If you are a single golf traveller why not try out and see how you enjoy any or all of the above golf resort venues soon?