What our customers say
0 out of 5 stars (based on 0 reviews)
Tell us about your experience
Meeting Rooms
Cradle
All-inclusive
Children's Pool
Pool Towels
Sand beach
Beach chairs and umbrellas
Kidsclub (4/7 years)
Maxiclub (8/12 years)
Children's menu
Childcare (upon request)
Fitness room
Beauty salon
On-site Golf Course
Green fee discounts
SPA Sensations
Wi-Fi in Room (Charges)
Free Wi-Fi spot (30 min. connection/day)
Public Wi-Fi Areas (Charge)
Basic Double Room
Double Room
Double Room With Partial Sea View
Double Room Sea View
Junior Suite Suite
Air conditioning
Fully equipped bathroom with bathtub
Hair dryer and exclusive IBEROSTAR toiletries
Wi-Fi (€)
Safe deposit box (€)
Satellite TV
Terrace with a view
Search Flights
Deals
Iberostar Royal Andalus ****
Half Board Stay & Play Offers
8th Feb 2020 to 29th Feb 2020
7 nights/3 rounds only £486pp
7 nights/4 rounds only £520pp
7 nights/5 rounds only £551pp
1st Mar 2020 to 31st Mar 2020
7 nights/3 rounds only £510pp
7 nights/4 rounds only £552pp
7 nights/5 rounds only £588pp
1st Apr 2020 to 30th Apr 2020
7 nights/3 rounds only £522pp
7 nights/4 rounds only £557pp
7 nights/5 rounds only £588pp
3rd Apr 2020 to 30th Apr 2020
4 nights/3 rounds only £372pp
7 nights/4 rounds only £551pp
7 nights/5 rounds only £580pp
1st May 2020 to 31st May 2020
4 nights/3 rounds only £373pp
7 nights/4 rounds only £563pp
7 nights/5 rounds only £589pp
1st Jun 2020 to 18th Jun 2020
4 nights/3 rounds only £424pp
7 nights/4 rounds only £639pp
7 nights/5 rounds only £664pp
19th Jun 2020 to 9th Jul 2020
4 nights/3 rounds only £529pp
7 nights/4 rounds only £797pp
7 nights/5 rounds only £833pp
10th Jul 2020 to 30th Jul 2020
4 nights/3 rounds only £604pp
7 nights/4 rounds only £927pp
7 nights/5 rounds only £962pp
31st Jul 2020 to 15th Aug 2020
4 nights/3 rounds only £658pp
7 nights/4 rounds only £1019pp
7 nights/5 rounds only £1054pp
16th Aug 2020 to 28th Aug 2020
4 nights/3 rounds only £597pp
7 nights/4 rounds only £913pp
7 nights/5 rounds only £950pp
29th Aug 2020 to 12th Sep 2020
4 nights/3 rounds only £526pp
7 nights/4 rounds only £790pp
7 nights/5 rounds only £826pp
13th Sep 2020 to 26th Sep 2020
4 nights/3 rounds only £424pp
7 nights/4 rounds only £639pp
7 nights/5 rounds only £664pp
27th Sep 2020 to 1st Nov 2020
4 nights/3 rounds only £405pp
7 nights/4 rounds only £599pp
7 nights/5 rounds only £630pp
Packages are priced per person per package. Taxes Included.
The packages are always On-Request and subject to availability.
Accommodation is based on Standard Double/Twin room occupancy.
Golf Packages are priced according to Arrival date at HOTEL IBEROSTAR ROYAL ANDALUS 4*.
All packages are based on Half Board basis (breakfast & buffet dinner, without beverages).
(GFS) GREEN-FEES = IBEROSTAR Real Golf Novo Sancti Petri (A & B courses). It is possible to play Golf Campano or Sancti Petri Hills or Montenmedio (transfer not included) when A & B courses are fully booked, subject to availability and discretion of Iberostar.
Special SPA: with a minimum stay of 7 days 1 entrance for the Spa per person / per stay included in the package. Bookable only on request and availability.
Special PGA PRO Conditions: For each 7 full playing guests x 1 Golf PGA Pro complimentary, in same board basis, free room upgrade (Subject to availability upon arrival), Access to SPA & Fitness area, Indoor Parking.
Special Tour Leader Conditions: For each 15 full playing guests x 1 Tour Leader will be complimentary, in Twin room and same board basis as the group. This condition is On-Request and subject to availability.
Highlights
Iberostar Royal Andalus 4*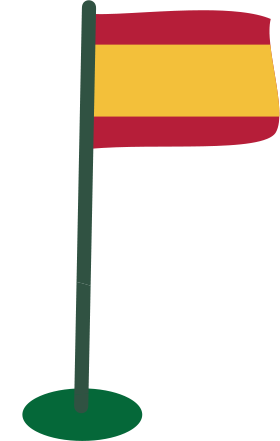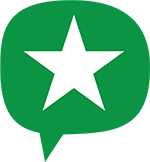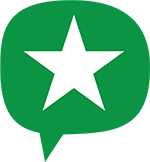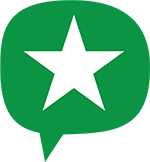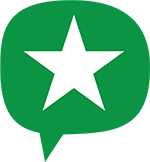 2 excellent Iberostar hotels
Choice of 4 and 5 star options
Both hotels overlook the beach
Great value Stay & Play deals
Owners of Real Novo Sancti Petri Golf