Overview
The 4 star Hotel Jardin Tecina in La Gomera is a truly unique golf destination.
As the resort is owned and operated by the Fred. Olsen company access to the resort on the Canarian island of La Gomera is straightforward as all our packages can include ferry crossings from Tenerife – so no worries there!
The resort perches high on a clifftop about 25 mins drive away from the San Sebastian de la Gomera – the island's capital city; and the drive itself from the ferry port to the resort is a great part of your golf holiday on la Gomera as the road clinging to the mountains high above the Atlantic is quite spectacular.
Once you arrive at the Hotel Jardin Tecina you are immediately immersed in the beautiful gardens that are a feature of the hotel and all the bedrooms are dotted around the resort and are clustered around the many swimming pools and sun-terraces located to guarantee day-long sun worshipping if that is your preference!
The rooms of the hotel are all furnished and equipped to a high standard and provide a comfortable and welcoming place to enjoy your relaxing down-time here in La Gomera.
The hotel features a number of excellent restaurants and bars, including a beach club accessed via the cliff-side elevator!  Be aware however that the beach is a rocky one with few sandy areas, so not ideal for kids.
The main feature of the resort is the Tecina Golf La Gomera course which winds its way back and forth down the hillside from high above the resort and features fantastic views not only of La Gomera and the Atlantic, but also across the water to Teide – the giant dormant volcano that so dominates the landscape on Tenerife.
Note: Long trousers are compulsory for gentlemen in the hotel restaurants in the evenings; shorts are not permitted and trousers on sale in the pro-shop are expensive!
La Gomera, Canary Islands, Spain Travel Guide
What our customers say
Par excellence
If you are wanting a hotel which is beautifully maintained and spotlessly clean, in a stunning cliff top location, serving excellent food in a choice of restaurants, and supported by customer service which is par excellence, then Hotel Jardin Tecina is for you.
5 out of 5 stars (based on 1 review)
Tell us about your experience
BEAUTY CENTRE
CLUB BUGANVILLA
SHOPPING AREA
INTERNET CORNER
WI-FI AREA – inc free wifi in the rooms
SALA SANTIAGO
TEATRO CRISTOBAL COLON
PRECHECK-IN at LOS CRISTIANOS PORT
RENT A CAR
TRANSFERS
Standard Room
A comfortable twin or double room perfect for a mini break, overlooking our beautiful gardens or our main swimming pool. All the facilities and everything you need to feel like home.
Comfort Room
Rooms with a beautiful side sea view of the Atlantic Ocean from your balcony or terrace. All facilities to make your stay a memorable one. Let yourself relax with the sound of the ocean.
Superior Room
A spectacular panoramic sea view makes the superior rooms the most popular rooms. Nothing like having a coffee on the balcony or terrace, in the privacy of your room, still sleepy, feeling the early sunbeams, enjoying the dawn and the infinity of the sea. At certain times of the year, you can be the witness of an amazing natural phenomenon of dolphin watching, approaching the coast of La Gomera.
Junior Suite
Enjoy your stay in one of our Junior Suites, ideal to celebrate that special moment in a cosy room. These rooms have a romantic aura. Each Junior Suite is a unique place, each with a different and wonderful view of the sea or of our gardens, with two terraces or balconies. Luxury rooms distinguished by their space, its separate salon provides greater freedom of movement and comfort, undoubtedly the perfect choice to relax.
Duplex Suite
If you are looking for luxury, spaciousness and privacy, search no more, the Duplex Suite is the answer. It has two spaces, which provide comfort and privacy for guests. A ground floor with a large bedroom, living room and a fully equipped bathroom; and a second floor which has another bedroom and bathroom. Luxury is its definition, with its own solarium and special amenities such as iPhone speaker docks. If you like peace and quiet, the duplex suites area offer guests an independent swimming pool with direct access. And of course, luxury requires breath taking views. These rooms offer views to the Atlantic Ocean, to the mountains, and to the Teide in Tenerife.
Skyscanner Flight Booking Service
Click the image below to start searching SkyScanner for low-cost flights for your golf holiday from your local airport.
To save money on your golf holiday, The Golf Travel People recommend using our partners at Skyscanner to book your flights to your golf break destination. Please use the bespoke flight search engine to book the best priced flights to your preferred golf travel gateway airport.
Use Faro Airport in Portugal for the Algarve and also the Huelva region of the Costa de la Luz
Use Jerez/Seville/Gibraltar/Malaga airports for the Cadiz/Jerez region of the Costa de la Luz
Use Alicante/Murcia/Almeria airports for the entire south eastern region of Spain
Use Girona or Barcelona airports for the north east of Spain including the Costa Brava
Use Antalya Airport in Turkey for golf holidays in Belek, Turkey
Use Las Palmas Airport for golf holidays in Gran Canaria
Use Tenerife South Airport for golf holidays in Tenerife, unless you can source any flights to Tenerife North for Melia Hacienda del Conde and other resorts in the north of the island.
Use Tenerife South Airport for golf holidays in la Gomera and use the excellent Fred Olsen ferry service from Los Cristianos to San Sebastian port in La Gomera
Deals
1st Sep 2023 to 30th Sep 2023
7 nights Half Board, 5 rounds of golf with buggy included only £746pp
1st Oct 2023 to 31st Oct 2023
7 nights Half Board, 5 rounds of golf only £994pp
1st Nov 2023 to 30th Nov 2023
7 nights Half Board, 5 rounds of golf only £1081pp
1st Dec 2023 to 23rd Dec 2023
7 nights Half Board, 5 rounds of golf only £994pp
24th Dec 2023 to 4th Jan 2024
7 nights Half Board, 5 rounds of golf only £1440pp
5th Jan 2024 to 31st Mar 2024
7 nights Half Board, 5 rounds of golf only £1081pp
EARLY BOOKING DISCOUNTS ALSO AVAILABLE ON STAY & PLAY PACKAGES IF BOOKED 90+DAYS IN ADVANCE
All packages include golf at Tecina Golf only, based on 2 people sharing a twin/double room including return foot passenger ferry crossings from Los Cristianos Port in Tenerife to La Gomera (single room options available – supplement applies), plus car or transfer options for ferry crossing (supplement applies)
Shorter and longer stays also available – please ask for your bespoke quotation.
Plus one-day golf offers that include ferry crossings and transfers from the port of San Sebastian.
Highlights
Hotel Jardin Tecina, La Gomera 4*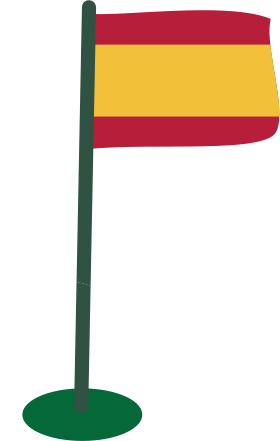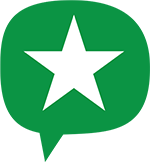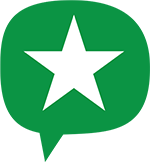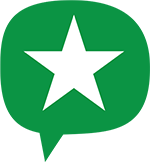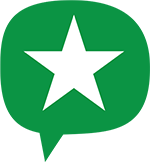 Incredible cliff-top location
Excellent rooms and suites
Elevator to beach below
Golf on-site at Tecina Golf Club
Highly recommended!