Introduction to Seville, Spain
Put simply, Seville is one of those "must-visit" places that everyone should find the time to pass through at some stage in their lives!
Atmospheric, historic and simply beautiful are three watch-words that anyone could use to describe this wonderful city and we really cannot recommend a visit highly enough.
The city of Seville and its surroundings has everything – except maybe for it's own beach, although the Atlantic coast is less than 1 hour to the west or south so you could even say it also has its own coastline.
Visitors looking for art, history, culture, gastronomy, hospitality, architecture, sport, nightlife and much more will find Seville ticks all the boxes, and so it is with hand firmly on heart that The Golf Travel People recommend that you make that time to swing through Seville as soon as it can be arranged.
The historic city centre of Seville is only minutes away from the huge international airport built for the Seville Expo, and once in town everything is withing walking distance from the centre with it's incredible Cathedral, atmospheric Old Town area with small shady patios tucked away for you to rest and enjoy some tapas and drinks, and the Plaza Espana, Barrio Santa Cruz and Alcazar can also be accessed easily on foot from all areas of the city.
The hotel offering runs from the basic right through to incredibly opulent 5 star venues with plenty of choice for visitors of all tastes and budgets, and for golfers Seville offers 4 courses within 30 mins of the city centre and easy access to the south and west to the additional golf courses of the Huelva and Cadiz Costa de la Luz regions.
Location Map of Seville, Spain
When to Travel to Seville, Spain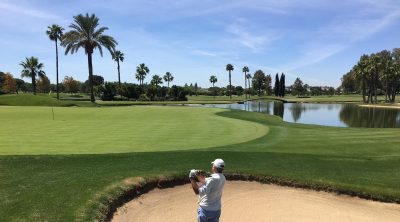 Only mad dogs and Englishmen would necessarily choose to visit Seville for golf in the hot summer months as it truly is a hot place to visit!  So much so, many of Seville's residents are also fortunate enough to maintain properties on the nearby coastlines of the Costa de la Luz where the summer temperatures can be as much as 10 degrees cooler than in the city itself!
However, after centuries of habitation the Sevillanos have developed some very clever methods of keeping cool even during the heat of the early afternoon; the huge sunshades running the length of many of the central shopping streets are a really effective method to keep a little cooler!
But, for most visitors the heat of the summer is a bit too intense and best avoided, so the more temperate spring and autumn months are the most popular times to visit when the temperatures are very comfortable, rainfall is low and Seville is at its best.  Even the winter months can see daily temperatures reaching the mid-teens celsius…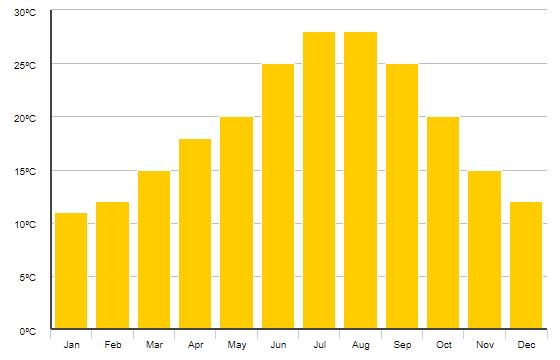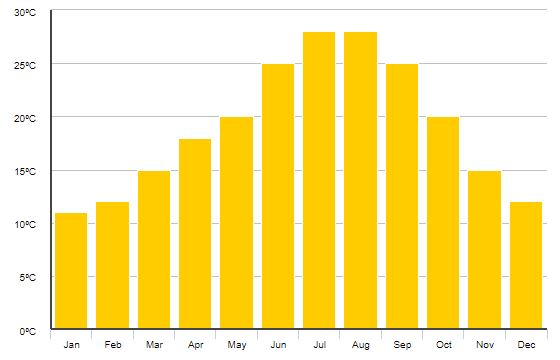 Average Temperatures in Seville, Spain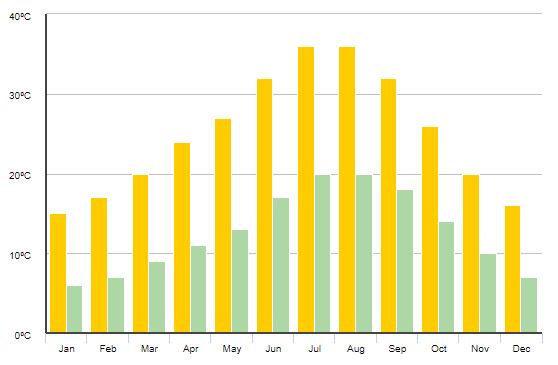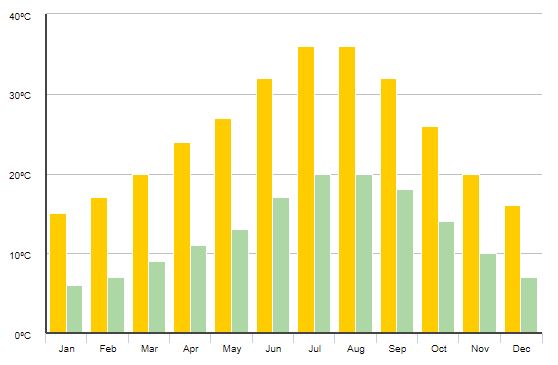 Average Temperature Ranges in Seville, Spain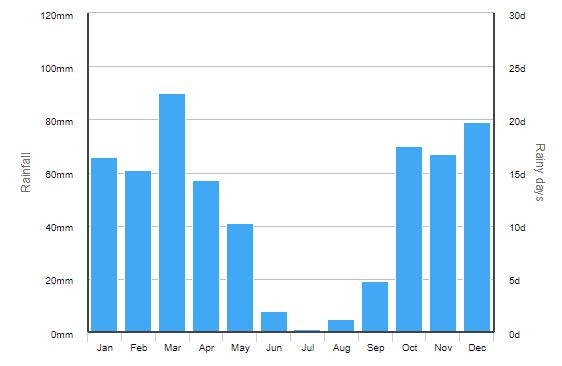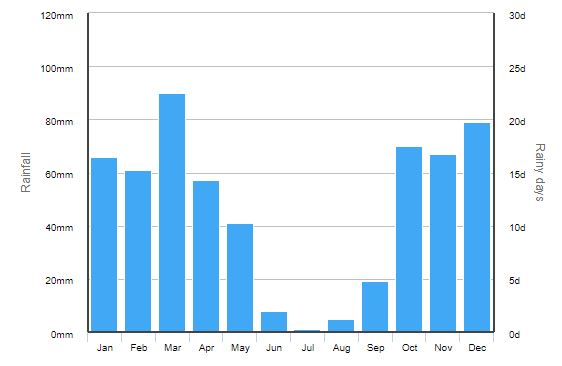 Average Rainfall in Seville, Spain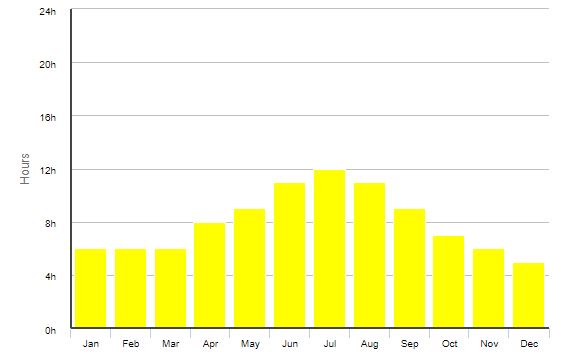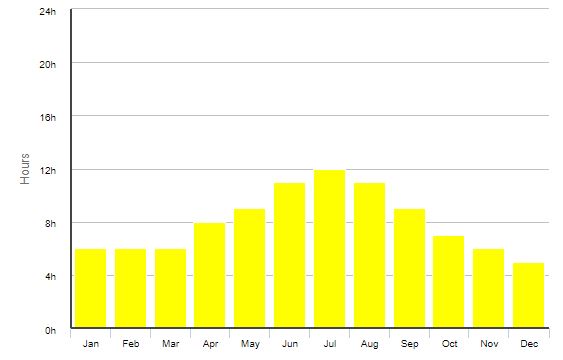 Average Daily Sunshine Hours in Seville, Spain
Top Tip from Andrew at The Golf Travel People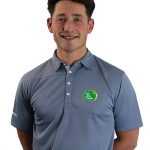 "I chose to visit Seville most recently during the second half of November, and whilst the weather back home in Yorkshire was pretty rough, Seville was lovely and warm and the golf courses in great shape after the intense heat of the summer has waned and allowed the grass to recover and grow again.
In fact, unlike many of the other golf courses in southern Spain, those in Seville undertake their annual maintenance during October which is usually high season for golf in Spain and this is because it is only between the summer heat and the onset of winter that the maintenance teams can work on the courses and get them ready for the late autumn, winter and early spring growing seasons.
So, although we recommend a visit to Seville at any time of the year, for golfers it is usually best to visit anytime from November through to May."
Getting to Seville, Spain

The city of Seville is well served by its own full scale International Airport – San Pablo – which is located a few miles to the north-east of the city centre.
The San Pablo Airport in Seville was rebuilt in the early 1990's when the city was the host of the Expo '92 event and therefore although it can be busy in the peak summer months and around Easter, at many times of the year the airport is a very relaxed gateway to the city of Seville!
If you fly to Seville directly, then we strongly recommend using an airport transfer or local taxi service to whisk you on the rapid journey to the city centre as driving in the city itself can be a little frantic if you aren't confident of your route and the geography of the city!  Added to this, on-street car parking is difficult in the city centre leaving you exposed to some pretty high car parking charges at your hotel.  Once at your accommodation, much of the city will be within walking distance or at worst a few Euros in one of the plentiful taxis, so a car really isn't necessary anyway.
From the south and west the city of Seville is around an hour's drive from either Huelva or Cadiz via the motorway, so is easily accessible for a day trip or short stay during the main part of your holiday.
For access to the Seville area golf courses we again recommend using a private transfer service or a local taxi…
Top Tip from Dan at The Golf Travel People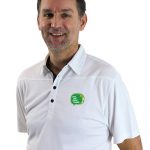 "Last time my family and I were enjoying a relaxing summer family holiday on the Costa de la Luz, we took the time to spend 1 night and a couple of days visiting Seville and this is a fantastic option for anyone staying within a few hours drive of the city.
Shopping and sight-seeing during the day was great fun and very interesting, taking in the sights and sounds of this fascinating city, and then at night we enjoyed a few cocktails on the rooftop bar of the Hotel Inglaterra which offers superb views of the illuminated Cathedral and city skyline, and then a short stroll to the Barrio Santa Cruz where we discovered plenty of splendid bars – each offering a tasty tapas dish with each drink ordered.  A quite wonderful taste of the "real Spain"."
Our partners recommend...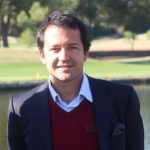 Since the beginning of the life of our company back in 2004 we have been in partnership with Real Club Sevilla – Seville's premier golf course – and we have got to know our friend and colleague Gonzalo Goy who is the Operations Manager very well. These are some of his recommendations for places not to be missed in the city: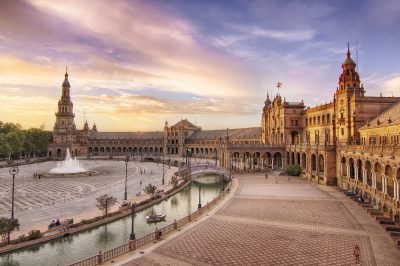 Plaza España
When it comes to pointing out historical places in Spain, Plaza de España in Sevilla is up there with the best.
Alfonso XIII visited it and said "Gentlemen, I knew this was nice … but not THIS MUCH", it is probably what most people think when they who visit it for the first time.
Famous films such as 'Star Wars: Attack of the clones' or 'Lawrence of Arabia' have been at Plaza de España.
You can also enjoy some 'flamenco' live.
Barrio Santa Cruz/ Alcázar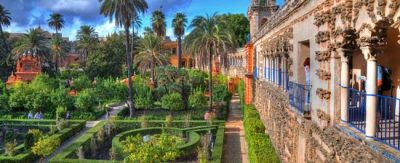 Alcazar is a World Heritage Site by Unesco, as well as one of the oldest royal palaces in the world, a fusion of architecture and nature.
There are so many 'must places' to visit in Sevilla, but 'Barrio Santa Cruz' is one of them, is actually the old Jewish quarter of Seville, it is essential to 'get lost' while visiting it, when you finish, you need to stay for a round of tapas and drinks, gastronomy is also one of the main key positives in the city.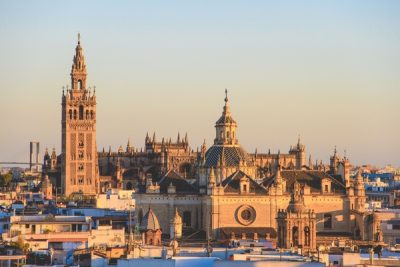 Catedral/Giralda
Sevilla's Cathedral is another World Heritage Site by Unesco, it is the largest Gothic cathedral in the world and the third largest after Saint Peter in the Vatican and Saint Paul in London, an icon of Seville and one of the world's greatest architectural jewels.
Giralda is the bell tower of the Cathedral, it is the 'pretty girl' of the city, with 101 metres it was the tallest tower in Spain and one of the tallest in Europe during centuries.
Seville, Spain Golf Clubs & Golf Courses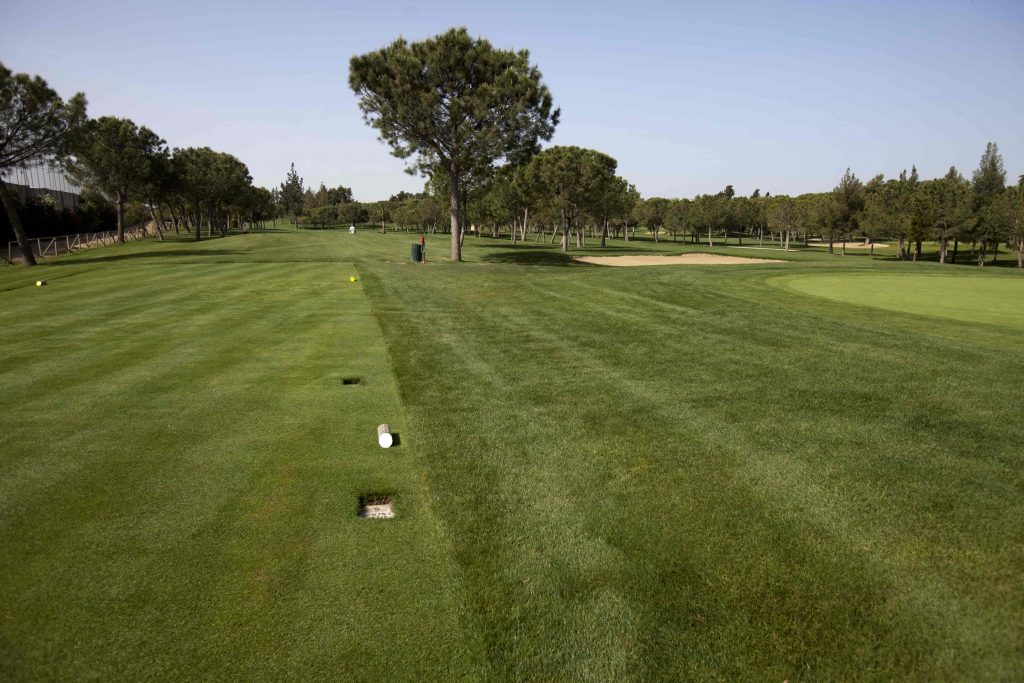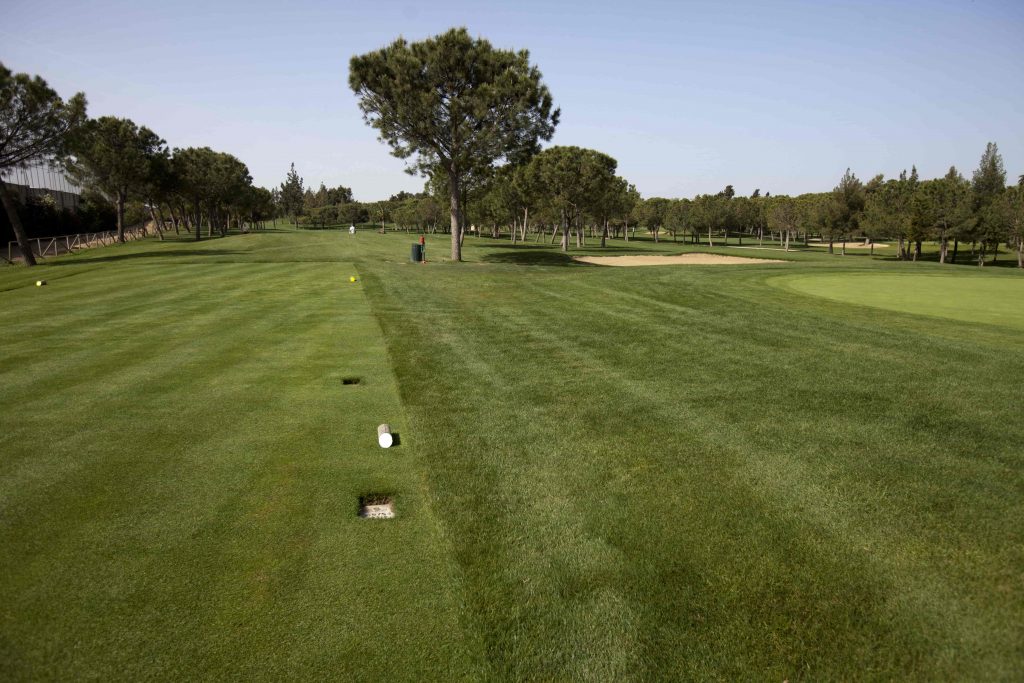 Until 2018, golfers visiting Seville only enjoyed access to 2 courses in the city itself and 1 to the north, but since the committee at Real Club Pineda voted to allow visitors to come and play the course and enjoy the club on weekdays, the golf offering in Seville has been greatly enhanced.
That's not to say that a golf break in Seville prior to that was a bad experience though!
Real Club Seville Golf has been one of Europe's premier courses for many years now and you would be hard-pressed to find a better golf course anywhere in Spain.  It's undoubted pedigree is underscored by the fact that the club has had the privilege of hosting many top-level professional events including the World Cup of Golf among others, so it is simply a must-play golf course if you find yourself in Seville…
Zaudin GC – which before RC Pineda allowed visitors was previously the "second" city course available for visitors to enjoy – is an extremely good golf course too, having been designed and built by the legendary Gary Player in the early 90's.  Unlike RC Pineda and RC Seville, visitors are welcome at weekends (subject to availability), so this is the Seville golf course to choose if your golf break in Seville includes the weekend days (although we can usually also secure mid-afternoon tee times at the 2 royal courses on Saturday and Sundays on request, but prices will be higher).
Rounding off the Seville golf options is the modern golf course at Hato Verde located about 25 mins to the north of the city centre and if you are looking for a 4th different course during your golf holiday in Seville this is worth considering if you prefer not to drive an hour to the south or west to play one of the Costa de la Luz's courses instead.
Here at The Golf Travel People we will be delighted to structure a bespoke golf break in Seville for your enjoyment, so do not hesitate to get in touch.
Top Tip from Jonathan at The Golf Travel People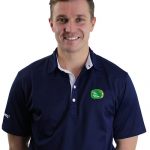 "Real Club Sevilla Golf is right up there for me as one of the very best golf courses I have ever had the good fortune to play.  The greens when I last played there shortly after a national Spanish professional event were incredible and it took all my putting skill to stop myself putting off the green on quite a few occasions!
RC Pineda was also great, with a very enjoyable layout and since the greens were all relaid their putting surfaces are as good as at RC Seville.
Zaudin is also a really enjoyable golf course to include in your Seville golf itinerary, making a golf break in Seville a really great choice!"
Seville, Spain Golf Resorts & Golf Hotels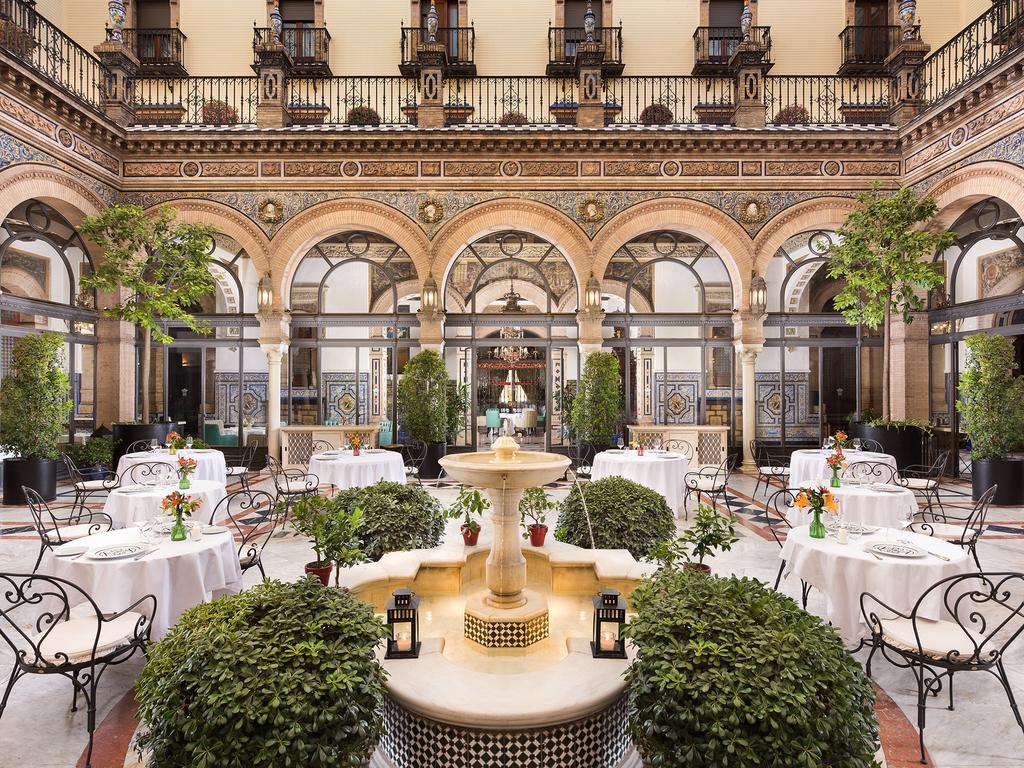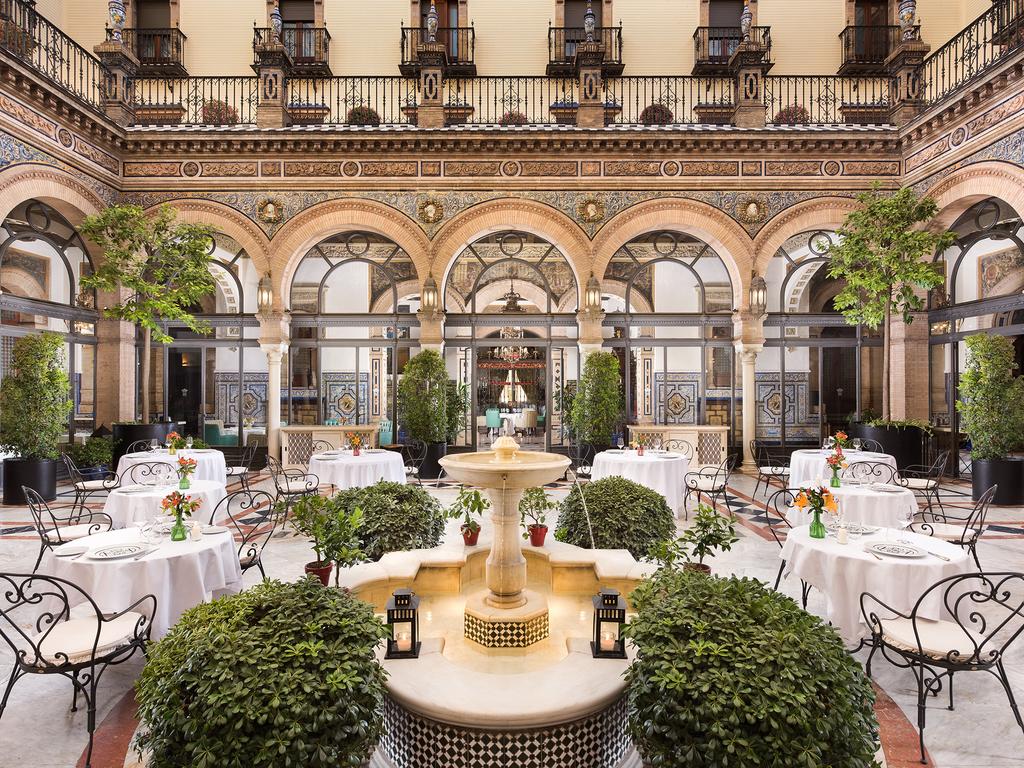 Hotel accommodation in Seville is plentiful and can be very good value if you avoid the dates of the fiestas and events that take place through the year in the city.
We are able to provide excellent accommodation options of all varieties throughout the city centre, so although your favoured hotel may not be listed below, please do not hesitate to let us know where you prefer to stay as we will be able to provide excellent prices for your stay.
For example, the hotel shown above is a fantastic luxury 5 star venue adjacent to the Old Town area of the city and comes highly recommended.
However, our preferred hotel options in Seville are the centrally located 4 star Hotel Inglaterra which is ever-popular with our clients due to its high standards and great location, and for visitors who are more keen to stay near the golf course in Seville the Green Suites at Real Club Seville Golf are our recommended choice.
Wherever you choose to base yourself for a golf break in Seville you are sure to find excellent accommodation, great service, fantastic food and drink and simply one of the best locations for a city and golf break in Europe, if not the world, so get in touch soon to discuss with The Golf Travel People…!
Frequently Asked Questions about Seville, Spain