Overview
Ombria Golf Course – A World-Class Algarve Golf Resort
This landmark Algarve resort golf course brings remarkable surroundings into the play experience, with unforgettable backdrops that play an active role in every stroke. Helping to preserve this perfect setting, planted areas have been minimised and water consumption reduced in line with most prestigious eco-resort certifications.
The signature course was designed by Jorge Santana da Silva, who followed a sustainable vision to complement and enhance the natural landscape. Weaving around ancient rivers and trees that have stood for generations, it has achieved the standards of golf's most prestigious ecolabel certifications and created a naturally diverse setting for a truly memorable round of golf.
Preserving the landscape
The vistas of the greens and fairways were designed to blend seamlessly into the environment surrounding them. Preserving the authentic landscape by repopulating indigenous plants and trees has ensured that it will grow into a natural extension of the already thriving ecosystem.
Clubhouse – The perfect atmosphere for golfers
When not on the greens and fairways of this exceptional golf resort, golfers will enjoy the outstanding facilities of our clubhouse. With a menu for all tastes, the '19th Hole' country-club atmosphere is the ideal pit-stop after a busy morning on the course.
Enjoying stunning panoramas, the Ombria Clubhouse was built into the castle-like walls of an existing ruin and features a sports bar & restaurant, golf shop, swimming pool, sauna and gym facilities. Before or after play, the relaxed, country club feel and elevated terrace views make it the perfect place to socialize and enjoy your favourite drink. From professional tuition to the latest equipment, here you will find everything you need for a splendid day on the course.
Services – Complete and comprehensive golf services and support
From equipment hire to professional lessons, players of any level benefit from a range of services tailored to their specific needs. Backed by the latest technology, Ombria Resort raises the standards of golf in the Algarve to new heights.
And with buggies always included, 10 minute tee time intervals and a guarantee of no extra players added to your group if you book a 3-ball there are plenty of great reasons to book your round of golf at Ombria very soon!
Vilamoura, Algarve, Portugal Travel Guide
What our customers say
There are no reviews yet. Be the first one to write one.
0 out of 5 stars (based on 0 reviews)
Tell us about your experience
The unexpected beauty of the world around us. This is what life – and what the Ombria Golf Course experience is all about. Far from the ordinary, this 18-hole course is woven artfully into the picturesque hillsides north of Loulé, a region home to more Golf courses than any other in Portugal and a truly world-class golf destination.
This is a special place that captures and captivates. The rolling hills, the sparkling streams – there is nowhere quite like it, so ancient and unspoiled. Ombria Golf Course was designed to reflect this, a unique course for a unique region.
Where it truly stands out is the diversity of play and challenge you will discover here. In contrast to a standard 'championship course', the course is a par 71 5800 mts long. Accuracy, rather than distance, is the key to success.
Here, finesse, rather than power alone, will always win the day. This makes it a true challenge for all skill levels and the perfect venue for any tournament wishing to showcase a variety of play. Furthermore, all 18 holes have been inspired by and integrated into the stunning natural surroundings – inviting players to explore the unexplored heart of the rural Algarve.
Reflecting the rich diversity of the protected natural habitats, the two 9-hole loops are set in a quite different terrain. When preparing for their first tee shot, players are treated to a breath-taking panorama of a front 9 spread throughout an idyllic river valley. Played as a par 5, it works with the 2nd to introduce us to a whole new set of challenges to overcome. Playing along the twisting rivers and streams, golfers must decide when to cross – when to gamble and when to play safe. Picking the right strategy and knowing your game soon becomes crucial as the course winds in and out of the crystal-clear waters.
Reaching the final two par 4 holes, a scratch player facing the short 8th, overlooked by the clubhouse & hotel, may well be tempted to drive the green – but the stream crossing before the green lies ominously in wait. The 9th dog-legs to the left around a splendid lake and we finally say goodbye as the river flows toward it. As we close out our days play on a large green, the final dramatic moments of this strategic, challenging course play themselves out in front of enthusiastic spectators crossing the lakeside road.
The back nine play out at the foot of sweeping hillside banks, leaving them completely untouched and intact. A 'wall to wall' design, with well-defined 'hard-line' grass, creates a vibrant contrast that will highlight each change of the seasons. Magnificent holm oaks, Azinheiras, have grown on these hills for generations and still stand as natural hazards and regional references. In contrast, the elegantly-designed bunkers work within the contours of the hillsides, marking out geographical features and guiding our eye. Golfers will find their back nine holes an easy walk and play experience, the subtle simplicity masking the demands of an elaborate design, contoured greens and undulating fairways.
Par: 71
Max Length (Men): 5802m
Max Length (Ladies): 4518m
Year Opened: 2023
Designer: Jorge Santana da Silva
Golf Director: Salvador Costa Macedo
Skyscanner Flight Booking Service
Click the image below to start searching SkyScanner for low-cost flights for your golf holiday from your local airport.
To save money on your golf holiday, The Golf Travel People recommend using our partners at Skyscanner to book your flights to your golf break destination. Please use the bespoke flight search engine to book the best priced flights to your preferred golf travel gateway airport.
Use Faro Airport in Portugal for the Algarve and also the Huelva region of the Costa de la Luz
Use Jerez/Seville/Gibraltar/Malaga airports for the Cadiz/Jerez region of the Costa de la Luz
Use Alicante/Murcia/Almeria airports for the entire south eastern region of Spain
Use Girona or Barcelona airports for the north east of Spain including the Costa Brava
Use Antalya Airport in Turkey for golf holidays in Belek, Turkey
Use Las Palmas Airport for golf holidays in Gran Canaria
Use Tenerife South Airport for golf holidays in Tenerife, unless you can source any flights to Tenerife North for Melia Hacienda del Conde and other resorts in the north of the island.
Use Tenerife South Airport for golf holidays in la Gomera and use the excellent Fred Olsen ferry service from Los Cristianos to San Sebastian port in La Gomera
Highlights
Ombria Golf Course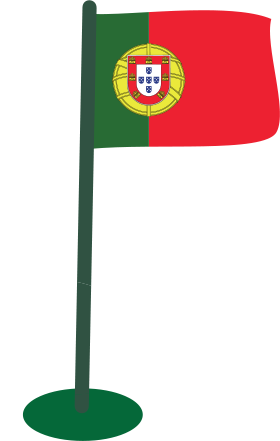 The newest Algarve golf course
Beautiful location in the hills
10 minute tee-time intervals
Buggies included
A "must-play" course in the Algarve