What our customers say
0 out of 5 stars (based on 0 reviews)
Tell us about your experience
SPA
Escape to an oasis of calm within the Canary Islands featuring breathtaking  ocean views and a luxuriously chic design.
We offer an award winning Spa experience, where senses are indulged with an astounding range of water and  relaxation facilities, an outside garden cabana, deluxe couple and single  treatment rooms.
Discover the pleasures of a luxurious haven, where a  personalized holistic and unique wellness experience awaits.
Experience
Earth, Wind and Fire (90 min) – Traditional Abama Ritual (90 min) – North African Massage (60 min)
Massage
Stress Relief Massage – Couples Massage Experience – Couples Massage Suite – Deep Muscle Massage – Relaxation Massage – El Teide Hot Stone Massage – Sports Massage – Speciality Massage – Naturally Nurtured Massage
Body
Nourished Glow –  Ultimate Body balancer – Detox Slim & Fit – Firm & Thigh
Enhancement
Lifestage Anti-Aging Boosters – Hand or Foot Reviver – Hot Stone Melter – Moroccan Oil Scalp Treatment – Smooth & Firm Body Butter Back Reviver
Facial
Custom Facial – Age-Defying Facial – Ultimate Radiance & Renewal Facial – 3D Lifting Facial – Post Party Facial – Luxury Eyes
Men
The Men´s Massage – Relaxation Massage – Muscle Recovery Massage – Stress Relief Massage – Power Hour – The Men´s Facial
Beauty
Salon Services – Ultimate Pedicure – Pedicure – Ultimate Manicure – Manicure
MB Restaurant
This restaurant has been awarded with two Michelin stars and  offers our guests a wonderful tasting menu. Chef Erlantz Gorostiza  together with the renowned 8 Michelin Star Chef, Martín  Berasategui, have put together a menu that fully characterizes not  only imagination or originality but yet a profound knowledge and  understanding of flavor.
KABUKI
The Michelin-starred Japanese fusion restaurant relocates to a  chic new location in Casa Club, offering larger premises, a brand new sushi bar, Kabuki cocktails, expanded menus and a private  Kabuki Space where Chef Daniel Franco craft sushi into personalized works. Creating an elevated sensory experience for  guests, the new Abama Kabuki forges designs, taste and service  with added theatre. Four defined zones: the main restaurant  (Kabuki Room), Kabuki Bar, Sushi Bar and Kabuki Space.
EL MIRADOR
Placed amongst the most beautiful and desirable cliff tops, El Mirador brings  to our guests the most breathtaking views of all the Island of Tenerife. A  panoramic setting of the Atlantic Ocean with a well-defined mirage of La  Gomera Island is a perfect marriage with the local sourced fish and seafood  offered at this restaurant. It also benefits from a wonderful outdoor terrace, garden and its own secluded infinity pool.
20/20 STEAKHOUSE
Located in the heart of Citadel and flanked by the resort's quintessential Moorish architecture, 20/20 offers a contemporary  space transporting guests to a location steeped in urban trans-Atlantic vibes. 20/20 inspired by a menu featuring the finest  selection of 20 meats and 20 sophisticated wine categories.
VERONA
The new Verona serves a comforting combination of classic Italian  flavours, with innovative dishes introducing a pop of contemporary  methods and taste combinations. Taking pride in only the freshest  ingredients, Verona's menu of handcrafted pastas includes the  finest cheese and cold meats hand sourced from Italy.
TXOKO
Return to the origins and bringing back the flavours of former times. These is the concept that the awarded chef Martín Berasategui wants for his brand new restaurant, Txoko, whose culinary experience is based in the traditional Spanish gastronomy, but in search of an evolution of delicious and popular  recipes, in order to make them more attractive for his guests.
LOS CHOZOS
Los Chozos is situated next to the resort's luxurious main swimming pool, and serves light snacks, refreshments and cocktails to poolside sun loungers as well as more substantial lunches in its main dining area. Shaded by palm trees and with the  pool just a few steps away, it's a chance to sample local Canary Island specialties in an informal, relaxed atmosphere.
CASA CLUB
Right at the heart of the golf course, surrounded by luxuriant palm groves, La Casa Club is an idyllic spot for a light lunch or an early  evening cocktail. The terrace offers stunning ocean views.
BEACH CLUB
Situated on the beach facing La Gomera Island, our oceanfront  Beach Club restaurant serves freshly prepared food, refreshments  and cocktails until sundown. It's the perfect place for lunch when  you can't bear to tear yourself away from the ocean. And where  better to catch the most spectacular show on the island: the sight  of the evening sun slowly dipping into the Atlantic.
SPORTS BAR
Styled in form to enliven an English traditional Pub, Sports Bar is  the ideal spot to enjoy all major sporting events whilst  accompanied by delicious salads and hamburgers as well as an  ample variety of beers.
Number of rooms & suites: 461
Tagor Villas (Adults only)
Club Level
10 Restaurants (including 2 Michelin Star  restaurants)
3 Bars
7 Pools (including Family Pool and Adults only)
Golden sand beach
Ritz-Kids
Spa
Tennis courts and Academy
Golf Course and Club House
Retail
Room service
Car hire
Airport shuttle (surcharge)
24-hour front desk
Tour desk
Luggage storage
Concierge service
Babysitting/child services
Laundry
Dry cleaning
Ironing service
Shoeshine
Daily maid service
Meeting/banquet facilities
Fax/photocopying
Barber/beauty shop
Gift shop
VIP room facilities
Wake-up service
Executive Lounge Access
Non-smoking rooms
Facilities for disabled guests
Family rooms
Lift
Tile/Marble floor
Ironing
Facilities
Heating
Air Conditioning
Safety Deposit Box
Interconnected room(s) available
Private entrance
Inventory consists of Resort  view or Ocean view
Free access to the gym 24 hrs
Daily bottle of water at turn down per person
High-speed internet access complimentary, as well as in all public  areas of the hotel (including Lobby Area, Restaurants, Pools, Beach  and Golf Club House)
Asprey bathroom amenities
Kettle and selection of teas
Iron and ironing board
Nespresso machine
TV led with 105 channels (22 in English) in each bedroom and living  room
In Villas and only for adults: Buffet breakfast available at El Mirador  restaurant from 7:30 am –11:00 am with stunning views of the Atlantic  Ocean
Search Flights
Deals
The 3, 5 and 7 night "Experience Abama" offers are a great way to book to stay at this truly luxurious Ritz Carlton resort and benefit from the various golf and spa services available.
Contact us for latest and best available pricing for this simply excellent golf resort in Tenerife!
3 Nights EXPERIENCE ABAMA 
Includes one of the following activities:
1 GREEN FEE per person at ABAMA GOLF
* SPA: 2 DAYS SPA PACKAGE at ABAMA SPA
** GOLF ACADEMY: 2 DAYS GOLF ACADEMY
*** Includes: 4 Golf Lessons of 50 minutes
5 Nights EXPERIENCE ABAMA 
Includes one of the following activities:
PLAYER: 2 GREEN FEES per person at ABAMA GOLF
* SPA: 3 DAYS SPA PACKAGE at ABAMA SPA
** GOLF ACADEMY: 3 DAYS GOLF ACADEMY
*** Includes: 6 Golf Lessons of 50 minutes
7 Nights EXPERIENCE ABAMA 
Includes one of the following activities:
PLAYER: 3 GREEN FEES per person at ABAMA GOLF
* SPA: 4 DAYS SPA PACKAGE at ABAMA SPA
** GOLF ACADEMY: 4 DAYS GOLF ACADEMY
*** Includes: 8 Golf Lessons of 50 minutes
Packages include:
Accommodation in Abama Double Deluxe Room
Daily Buffet Breakfast at Restaurant La Veranda.
Upgrade to Ocean view Subject to availability
Free access to the Gym.
1 hour Tennis court Free per stay at SANCHEZ–CASAL ABAMA Tennis Academy.
Water at swimming pools and on the Beach.
10% discount at the Golf Pro Shop
WIFI complimentary in the lobby area, restaurants, pools, beach and golf club
Early Booking Discounts are also available
Prices on application for 3 & 5 night packages where there are gaps in the above pricelists
Group Discounts also available
Highlights
Ritz Carlton Abama Hotel, Tenerife 5*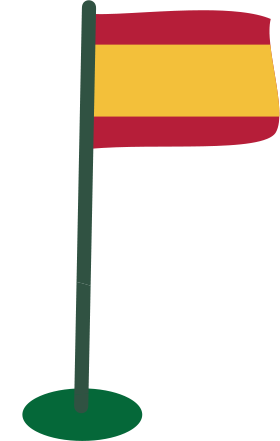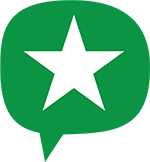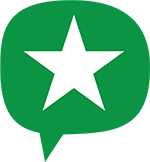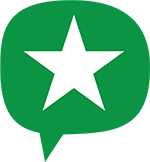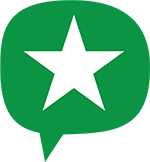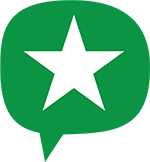 Spectacular Atlantic ocean views
7 pools, 10 restaurants and 2 bars
Michelin Stars
Luxury Spa
Exclusive hotel residents beach