Overview
Founded in 1888, the legendary Royal Portrush Golf Club has two Championship Courses – the renowned Dunluce Course and the smaller but equally enjoyable Valley Course. Both command impressive views across the North Atlantic with breath taking views of Scotland and Donegal but the golf is even more spectacular.
The Dunluce Course, re-designed in 1947 by Mr H.S. Colt and later in 1951, became host to the first ever Open Championship held in Ireland. During the entire tournament only two golfers managed to break 70. It's easy to see why; the greens are scattered among huge sand dunes gently raised above the Antrim Coast providing vistas of sea, cliffs and islands. But no matter how appealing the view, attention must be paid to your game as Portrush can challenge even the most experienced of golfers.
The members of Royal Portrush are welcoming the Open Championship back again in 2019 and additional course changes have secured the tournament here on at least 2 more occasions in the next 20 years.
Royal Portrush's most celebrated holes are the fifth hole and the sixteenth.
The fifth, 'White Rock' is one of the most exhilarating two–shotters in golf. Over-hit the second shot, and your ball disappears into the Atlantic!
The aptly named sixteenth Hole, 'Calamity' requires total precision to carry the ball over an enormous ravine. Mis-hit this one and you could be taking your next swing from at least fifty feet below the hole.
Is it any wonder that Golf World magazine regularly rates Portrush in the world's top twenty golf courses?
What the experts say: "The course winds its way back inland, twisting and undulating, until it comes to a heart stopping pause at Calamity Corner. This hole, the hardest par 3 I've ever seen, plays 210 yards, uphill and into the wind to a green on the side of a cliff. I retired to the upstairs bar…and began the slow process of returning to our accustomed selves – the ones who play the ordinary, earthbound kind of golf." Charles McGrath, New York Times.
What our customers say
There are no reviews yet. Be the first one to write one.
0 out of 5 stars (based on 0 reviews)
Tell us about your experience
Dunluce Links
Par: 72
Max Length (Men): 6845yds
Max Length (Ladies): yds
Year Opened: 1888
Designer: H.S. Colt
Manager: Wilma Erskine
Pro: Gary McNeill
Visitors
Royal Portrush Golf Club is a private member's Club, which warmly welcomes visitors on the Dunluce and Valley Links. We would ask that all visitors observe the Rules of the Game, and to pay close attention to the Club's dress code. The Club House is usually open from 7am to 10pm.
All visitors are expected to be members of a recognised Golf Club and to hold a bona fide current Playing Handicap. A Certificate of Handicap with a maximum of 18 for males (24 for females) on the Dunluce Links, must be presented along with a Letter of introduction from Home Club and are conditional prior to play.
Dunluce Links Visitor Times
Monday: No Visitors in morning. Visitors may play after 2.00pm
Tuesday: Between 9.40am & 11.50am & after 2.00pm
Wednesday: Between 9.40am & 11.50am No Visitors in afternoon
Thursday: Between 9.40am & 11.50am & after 2.00pm
Friday: Between 9.40am & 11.50am No Visitors in afternoon
Saturday: Members' Competition Day. Visitors may play after 3.00pm
Sunday: Between 10.30am & 11.50am & after 2.00pm
Valley Links Visitor Times
Monday: Before 9.00am & after 11.00am
Tuesday: Before 9.00am & after 11.00am
Wednesday: Before 9.00am & after 10.30am
Thursday: Before 9.00am & after 10.30am
Friday: Before 9.00am & after 10.30am
Saturday: After 2.00pm
Sunday: After 2.00pm
REFUND POLICY – DUNLUCE AND VALLEY LINKS
In the event of cancellation by the Club, due to weather conditions or other circumstances, the pre-paid amount will be refunded. Any other refund requests will be at the discretion of the Secretary/Manager.
Caddies
Requests for caddies to be advised by e-mail in advance, although no guarantee can be given as to availability. If a caddy has been requested and is available they will be allocated to the player by the starter. The recommended rates are as follows:
Elite Caddy (Blue Bib): These caddies will have an extensive knowledge of the game and the links. Cost: .00 + gratuity
Senior Caddy (Burgundy Bib): These caddies will have a very good knowledge of the game and the links. Cost: .00 + gratuity
Trainee Caddy (Yellow Bib): These caddies will have a good knowledge of the game but limited knowledge of the links. .00 + gratuity
Fore-Caddy (per group): .00 + gratuity
Official Club Caddies will be recognised by the wearing of a bib. Visitors requiring guidance regarding payment of caddies, please contact The Golf Travel People. Caddies are self-employed.
Royal Portrush Golf Club reserve the right to allocate a fore-caddy or an individual caddy to individuals/groups booked in morning times that have NOT pre-booked a caddy.
Dress Code
Shirts
Golf shirts must have collars, with either long or short sleeves. Rugby/football shirts are prohibited, as are any shirts carrying slogans, numbers or illustrations on apparel that are not golf-related. Collarless shirts, such as t-shirts of any variety, are not allowed.
Long Trousers
Must be tailored and appropriate for golf. All types or colour of denim, military-style or camouflage-style trousers, combat trousers (multiple pockets), cut-offs or tracksuits are strictly prohibited.
Shorts
Tailored Bermuda shorts ARE permitted on the Links and can be worn with white knee-length OR short socks. Shorts are NOT permitted in the Dining Room/Babington Room, but ARE permitted in The Dunluce Room, Locker Rooms, Club Shop and Balcony. Short shorts, training shorts and athletic shorts are NOT permitted.
Shoes
Shoes designed for the purpose of playing golf only, ARE permitted. Hard and soft spikes ARE both permitted on the Links. Golfers are NOT permitted to wear training shoes on the Links. Golf shoes and training shoes ARE permitted in the Clubhouse, excluding Dining Room & Babington Room. Sandals, of any type, are NOT permitted on the Links. Any sandals/shoes worn in the Clubhouse, must be worn with socks (this applies to gentlemen only).
Ladies
Collarless shirts/tops must have sleeves and sleeveless shirts/tops must have collars and must have a modest neckline. Halter-neck tops are not permitted. Trousers, tailored Bermuda shorts, golf skirts/culottes are permitted.
Caps
Caps are not permitted to be worn in the Clubhouse by either ladies or gentlemen.
These rules apply to all golfers, as well as caddies and visitors accompanying golfers. Persons not properly dressed will be denied access to the Clubhouse.
The Dress Code will be strictly enforced at all times.
All Golf Club staff are fully authorised to require any golfer, whose dress does not comply with the dress code, to leave the course.
Please avoid embarrassing situations, as members of staff are not permitted to allow any exceptions to this Rule.
Golfers and visitors who are uncooperative or abusive to staff will be asked to leave the Golf Club.
Slow Play
Is not acceptable and players taking excessive time will be warned or asked to leave the Links. Players are asked to give way, if they are holding up the game behind. Visitors must play from the markers specified by the Starter and commence from 1st Tee only.
Clubhouse Information
Mobile Phones
Are NOT permitted on the Links. Mobile phones and tablets may be used in the clubhouse but not for making calls. Wi-fi is available.
Smoking
There is a total ban on smoking in the Clubhouse building.
Catering
Dining Room is open 7 days a week from April to September, and operates a snack menu, with reduced hours, between October and March. Groups wishing to order meals or have special requirements, should confirm with the Catering Department, in advance. Groups can be catered for outside of normal hours with advance notice. Tea, coffee and sandwiches are available in the Duncluce Room.
Professional
The Club Shop is well stocked and can arrange hire of clubs and tuition. Visa, MasterCard and Amex Credit Cards are accepted.
Trolley Rental: .00 per round
Club Hire: .00 per round.
Electric Trolley Hire (with GPS): .00 per round, limited in number – no self-drive golf carts are available.
Clubhouse & Car Park
Articles of value should NOT be left in Locker Room, as the Club cannot accept responsibility for loss or damage. Royal Portrush Golf Club will not accept responsibility for loss or damage to vehicles parked in the car park. Green Staff take every care in preparing the Links for your enjoyment. Please assist by:
Repairing Pitch Marks
Replacing Divots
Smoothing over footprints in bunkers
The Club reserves the right to amend or rescind any or all of these conditions at anytime. Notice will be given wherever possible.
Skyscanner Flight Booking Service
Click the image below to start searching SkyScanner for low-cost flights for your golf holiday from your local airport.
To save money on your golf holiday, The Golf Travel People recommend using our partners at Skyscanner to book your flights to your golf break destination. Please use the bespoke flight search engine to book the best priced flights to your preferred golf travel gateway airport.
Use Faro Airport in Portugal for the Algarve and also the Huelva region of the Costa de la Luz
Use Jerez/Seville/Gibraltar/Malaga airports for the Cadiz/Jerez region of the Costa de la Luz
Use Alicante/Murcia/Almeria airports for the entire south eastern region of Spain
Use Girona or Barcelona airports for the north east of Spain including the Costa Brava
Use Antalya Airport in Turkey for golf holidays in Belek, Turkey
Use Las Palmas Airport for golf holidays in Gran Canaria
Use Tenerife South Airport for golf holidays in Tenerife, unless you can source any flights to Tenerife North for Melia Hacienda del Conde and other resorts in the north of the island.
Use Tenerife South Airport for golf holidays in la Gomera and use the excellent Fred Olsen ferry service from Los Cristianos to San Sebastian port in La Gomera
Deals
Highlights
Royal Portrush Golf Club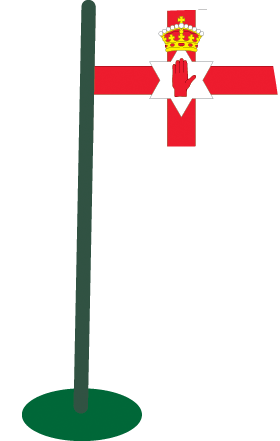 Incredible links experience
2-time British Open venue
Challenging holes throughout
Great sea views
A simply must-play course