Overview
A DISTINCTIVE ENVIRONMENT OF AUTHENTIC LUXURY
Put quite simply – the Costa Navarino Resort in Greece is just about the best golf resort anyone from the The Golf Travel People team has had the great fortune to visit and enjoy since 2004!
The Romanos Luxury Collection Hotel here at Costa Navarino is the upscale adults-only option for you to enjoy the peace and seclusion of this corner of the resort.
The luxury rooms, suites and villas are in a more modern cubist style than the adjacent Westin Resort Costa Navarino Hotel and vary in size from 43m² to 192m².  If money is really no object and you wish for true privacy and incredible space and service then the magnificent 630m² Royal Villa Methoni or 660m2 Royal Villa Koroni could be for you!  But for most people the standard rooms and suites will be more than suitable to enjoy a wonderful golf holiday here in the Messinia area of the Peloponnese, Greece.
All rooms in the Romanos Luxury Collection Hotel benefit from sea views, with some also overlooking the fairways of the Costa Navarino Dunes Golf Course.
A great selection of cultural, leisure and sports activities are available plus a wide choice of top class luxury spa treatments inspired by ancient health and beauty practices at Anazoe Spa.
Many restaurants are available offering all-day dining, with international, ethnic and traditional cuisine all featuring locally sourced organic ingredients.
Awards for the Romanos, a Luxury Collection Resort at Navarino:
Condé Nast Traveler Readers Travel Awards in 2011, 2012, 2013 & 2017
First Greek hotel to be named "Favourite Overseas Leisure Hotel: Europe, Asia Minor and the Russian Federation"
4th place in the World's Top 100 list of experiences
European Hotel Design Awards 2010 "Best Suite, Interior Design of the Year"
Condé Nast Traveler's Gold List 2012
Why not follow us to Costa Navarino soon to discover this wonderful corner of Greece?
The Dunes Course, Costa Navarino
What our customers say
There are no reviews yet. Be the first one to write one.
0 out of 5 stars (based on 0 reviews)
Tell us about your experience
Sandcastle & Cocoon
Aqua Park
Basketball Court
13 Racquet Courts
2 Championship Golf Courses
Golf Club Storage
Swimming Pools
Flight Services
Spa Health & Fitness Centre
Navarino Collections
Personalized Service
Private Dining
Entertainment Centre
Indoor
Climbing
Go-karting
Limousine Service
BMW Drive Experience
321 rooms, suites and villas
128 infinity pools
Ionian Exclusive unique privileges and amenities
Award-winning architecture
Pristine seaside location
Make-up mirror
Sofa seating area
Private Furnished Terrace
Separate bathtub and shower
42-inch Flat Screen TV
Spacious Marble Bathroom
Garden Views
Bathrobe and slippers in the room
Signature Luxury Collection Bed
WiFi
Air Conditioning
In-room safe
Mini bar
Phone
In-Room Coffee and Tea Maker
Anazoe Spa Bath Amenities
Deluxe Rooms
VIEW: Garden Views, ROOM SIZE: 43 m2 / 463ft2, BED OPTION: 1 King Bed or 2 Twin Beds
Deluxe Sea View Rooms
VIEW: Sea View, ROOM SIZE: 43 m2 / 463ft2, BED OPTION: 1 King Bed or 2 Twin Beds
Infinity Rooms
VIEW: Resort View, ROOM SIZE: 43 m2 / 463ft2 with a private 23m2 infinity pool, BED OPTION: 1 King Bed or 2 Twin Beds
Premium Deluxe Rooms
VIEW: Front Sea View, ROOM SIZE: 43 m2 / 463ft2, BED OPTION: 1 King Bed or 2 Twin Beds
Premium Infinity Rooms
VIEW: Front Sea View, ROOM SIZE: 43 m2 / 463ft2 with a private 23m2 infinity pool, BED OPTION: 1 King Bed or 2 Twin Beds
Ionian Exclusive Grand Suites
VIEW: Golf or garden views, ROOM SIZE: 82 m2 / 883ft2 with a separate living room and dining area for four. BED OPTION: 1 King Bed + 1 double Sofa Bed
Ionian Exclusive Grand Infinity Suites
VIEW: Golf, gardens or sea views. ROOM SIZE: 82 m2 (883ft2) with a private infinity pool, ranging from 23m² to 35m², a separate living room and dining area for four. BED OPTION: 1 King Bed + 1 double Sofa Bed
Ionian Exclusive Grand Infinity Seaview Suites
VIEW: Front sea views, ROOM SIZE: 82 m2 (883ft2) with a private outdoor pool, a separate living room and dining area for four. BED OPTION: 1 King Bed + 1 double Sofa Bed
Master Infinity Villa
VIEW: Front sea views, located on the edge of The Dunes Beach, ROOM SIZE: 142 m2 (1,528ft2) with a private outdoor pool, living room with sitting area, lounge area with office and private dining facilities at terrace.BED OPTION: 1 King Bed
Ambassador Villas
VIEW: Front sea views, located on the edge of The Dunes Beach, ROOM SIZE: 192 m2 (2,067ft2) with a private outdoor pool, two bedrooms, living room with sitting area, lounge area with office and dining area. BED OPTION: 1 King Bed + 2 Twin Beds
Royal Villa Methoni
VIEW: Front sea views, located on the edge of The Dunes Beach, VILLA SIZE: 630 m2 (6,781ft2)
FEATURES:
Private Outdoor Pool
3 Bedrooms with En-suite bathrooms
Living Room with Sitting Area
Dining room with table for up to 10 guests
Private Gym
Private Spa Area
Private Sauna
Fully equipped kitchen
Private Dining and BBQ facilities at terrace
Royal Villa Koroni
VIEW: Front sea views, located on the edge of The Dunes Beach, VILLA SIZE: 660 m2 (7,104ft2)
FEATURES:
72m2 private outdoor pool
3 Bedrooms with En-suite bathrooms
Living Room with Sitting Area
Lounge Area with Office
Indoor Elevator
Dining room with table for up to 18 guests
Open Plan Fire Place
Private Gym
Private Spa Area
Private Sauna
Fully equipped kitchen
Private Dining and BBQ facilities at terrace
Search Flights
Deals
Early Booking Discounts available
Long Stay Discount available on stays of 21+ nights
Buffet Breakfast in Restaurant Pero
Free Premium Wi-Fi
Half Board (supplement applies)
"Dine Around" program in 7 restaurants:
Guests on Half Board have the option of "Dine Around" in the following venues: Da Luigi (Italian), Tomata (Greek), Flame (Grill), Armyra (Fish), Inbi (Asian), Nargile (Lebanese), Souvlakerie (Greek).
Guests on "Dine Around" have the following food credit:
Children 0 to 3 years-old: free of charge
Children 4 to 12 years-old: €17.50 per person per day on food only
From 13 years-old (child & adult): €35.00 EUR per person per day on food only.
Free on-site Parking
Free 24 hr. access to the Fitness Center
Highlights
The Romanos, Luxury Collection Resort, Costa Navarino 5*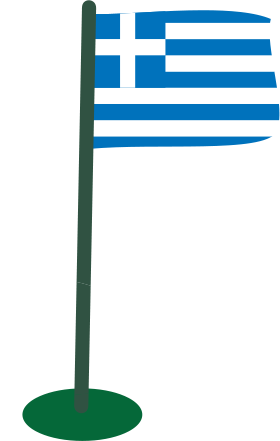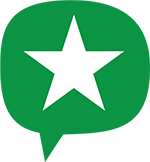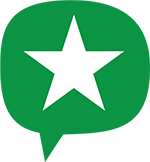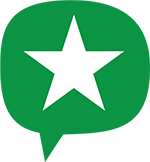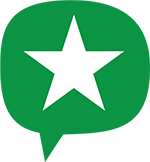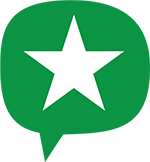 True 5 star hotel
High-end resort
Discreet service from dedicated staff
Real luxury at Costa Navarino
Close to Kalamata Airport