Overview
The golf course at the Playitas Sports Resort in south-central Fuerteventura is an excellent golfing experience for players of all standards.
It is important not to be fooled by the course par of "only" 67 into thinking that this is going to be an easy course as it really is no easier than anywhere else… in fact of all the golf courses on Fuerteventura it is probably the one where the most thought and consideration must be given to each shot.  The courses in the northern half of the island are pretty much flat, up-and-down golf courses that are easy walking and everything is visible in front of you, whereas the further south you go you find more challenging courses where shots need to be approached with more thought and caution to avoid racking up a high score!  Playitas Golf Club is somewhere you must play strategically to score well.
6 holes are located on the south side of the underpass under the resort access road that bisects the course and these look and play in a fairly benign way, but it is really the holes to the north side of the access road (holes 2 – 13) where your match will be won or lost!  Here, the terrain becomes increasingly undulating with water also in play on 3 or 4 holes; navigate the tee shots and approach play successfully and even a good approach to the green in regulation does not necessarily mean an easy 2 putt par as some of the sloping greens are very large indeed.
With 3 par-5 holes on the course (holes 5, 10 & 11) and the remainder being made up of 7 par-4's and 8 par 3 holes it is obvious that accuracy off the tee with irons is going to be the key to a good score here at Playitas Golf Club.
A large and comfortable clubhouse separate from the rest of the buildings of this sports resort provide a welcome place to relax after your round of golf at Playitas.
Although it is one of the lesser-known golf courses on Fuerteventura, we highly recommend at least one round of golf here during your golf holiday on the island… you will not be disappointed!
Fuerteventura, Canary Islands, Spain Travel Guide
What our customers say
There are no reviews yet. Be the first one to write one.
0 out of 5 stars (based on 0 reviews)
Tell us about your experience
Par: 67
Max Length (Men): 4792m
Max Length (Ladies): 4045m
Slope (Men): 117
Slope (Ladies): 116
Year Opened: 2007
Designer: John Chilver-Steiner
Manager: Murdo Mccorquodale
Pro: Murdo Mccorquodale
Search Flights
Highlights
Playitas Golf Club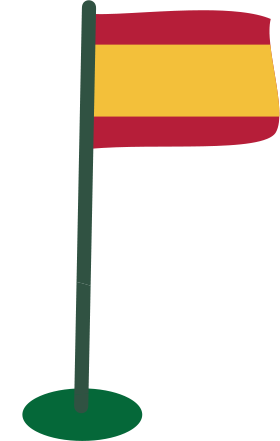 Short, but technical challenge
Usually in great condition
Lovely sea views
Recommended to play here!