Overview
Set on its very own 600 acre peninsula, the first Faldo designed Championship Golf Course in Northern Ireland is an exciting challenge for the golf enthusiast. The opening four holes which wind through mature woodland, are preceded by a journey across Reeds Bridge to a most enticing 1st Hole set alongside Castle Hume Lough, paving the way to a spectacular par three.
Here, you play the formidable 5th, Dovecote Carry, across the edge of Castle Hume Lough. But this is only the beginning. A gentle climb to the 6th tee, Collop Rise, is rewarded with one of the finest views in international golf.
High above both Castle Hume Lough and Lower Lough Erne, the course now embraces an extraordinary natural plateau. All around are magnificent views across a course, whose tranquil backdrop is a Lakeland of verdant green islands that speckle the horizon as far as the eye can see.
As distracting as the scenery can be, you must concentrate. For next, comes a real Lough Erne challenge, and an extremely taxing sequence of holes.
The par four 7th, Devenish Drop, played from the same plateau, sweeps down to a lakeside green – daring the longer hitter to cut off the corner of Lower Lough Erne.
Two strong lakeside holes precede the superb par four 10th, Emerald Isle, featuring a green surrounded by water on three sides, which presents a daunting target.  This will undoubtedly become one of Lough Erne's most photographed golf holes.
The par three holes on The Faldo Course are all distinctive. The 15th, for example, runs adjacent to the walled garden of Ely Lodge, the former home of the present and sixth Duke of Westminster. The course then builds to a fitting and dramatic climax.
The 16th, Faldo Turn, is played from a tee box that nestles among trees above Castle Hume Lough. After an exhilarating drive, the fairway tumbles down to the loughside once again. From here the par four 17th, Lough & Legend, sweeps along the edge of Castle Hume Lough, leading you to the outstanding par three finishing hole.
Set in front of the Five- Star luxury hotel terrace, the 18th, Cygnets Rest, calls for a courageous iron shot across the water to find a mischievously angled green and heroic conclusion to a memorable round!
What our customers say
There are no reviews yet. Be the first one to write one.
0 out of 5 stars (based on 0 reviews)
Tell us about your experience
Par: 72
Max Length (Men): 7167yds
Max Length (Ladies): 5015yds
Year Opened: 2009
Designer: Nick Faldo
Director of Golf: Andy Campbell
Pro: n/a
Search Flights
Deals
Highlights
Lough Erne Resort - Faldo Course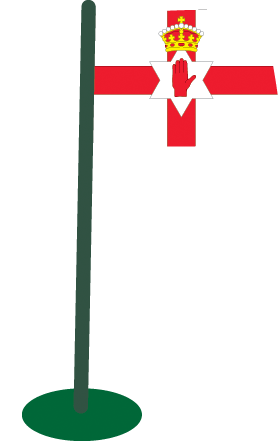 An incredible lough-side course
Challenging Faldo design
Some spectacular holes
Wicked bunkers and greens
Fabulous on-site 5 star luxury hotel