What our customers say
0 out of 5 stars (based on 0 reviews)
Tell us about your experience
The resort features 224 standard rooms and 32 junior suites. All have private balconies which, due to their position perpendicular to the beach, mostly offer a relaxing side sea view. They are the perfect place to enjoy the pleasures of reading.
STANDARD ROOMS:
Decorated in a relaxed and minimalist style, similar to that of the hotel's social spaces, our standard rooms are bright and spacious, offering the typical comforts you would expect of a beach hotel.
JUNIOR SUITES:
Our junior suites feature 2 bedrooms, larger balconies facing the sea (optional) and a small living area. All our rooms and suites are decorated in the same harmonious style and feature:
Phone
Air conditioning
Wi-fi
Balcony
Cable TV
Telephone with outside access
Minibar
Empty for free use by customer
Safe
Bathroom with bathtub
Hair dryer
APARTMENTS
An excellent choice for families, our apartments comprise a bedroom (optionally can opt for a 2 bedroom apartment), living room, WC, kitchenette and panoramic balcony. Our apartments are located in front of the resort's main building and guests who choose to stay in them are equally entitled to use all the facilities and areas of the complex.  The 56 recently-renovated apartments feature:
Phone
Air Conditioning, Microwave, Refrigerator
Wi-fi
Balcony
Cable TV
Telephone with outside access
Kitchen kit
Safe
Bathroom with bathtub
(Superior T1, remaining with shower)
Hair dryer
THALASSO SPA – VILA BALEIRA RESORT
According to scientifically proven studies, Porto Santo and the waters that bathe its coast are rich in iodine, calcium, magnesium and strontium… These elements help offset the deficiency in mineral salts that stress and fatigue cause in the human body, thereby contributing to the nervous system's speedy recovery.
The word "thalasso" comes from the ancient Greek and means "sea".
PORTO SANTO SANDS
The history of the Vila Baleira Resort is intrinsically connected to the therapeutic properties of the Porto Santo sands, this being the reason for our resort's existence.
The beach on the island of Porto Santo is made up of carbonate biogenic sand, whose physical, chemical and thermal properties allow it to be used, with proven success, in naturotherapy process. Indeed, these sands have been used successfully for centuries in the treatment of rheumatic and orthopaedic diseases and other physical conditions.
At the Vila Baleira Resort, we have put together a sand therapy programme for you, which includes medical supervision and a specific section of the spa entirely dedicated to sand bathing and psammo therapy in a totally relaxing ambience.
CONCEPT
Thalassotherapy is one of the oldest, most natural and most effective anti-stress treatments in the world. Fully compatible with the human organism, the treatment is based on baths with sea water heated to 37ºC, which allows the marine elements, present in large quantities in the sea water, to be absorbed through the skin. Thalassotherapy also helps prevent or alleviate many diseases related to rheumatism and arthritis, as well as bone and muscle problems.
The Baleira Thalasso & Spa is currently the only thalassotherapy centre on the island of Porto Santo. The spa is not inside the hotel, but it is within the Vila Baleira Complex and is the largest and one of the best-equipped in the country in terms of balneotherapy. It offers a vast range of showers and massages, as well as pools, sauna, Turkish bath, a water-walking pool and more. The high quality of the treatments offered to users of the Baleira Thalasso & Spa Centre, and the variety of combined programmes are a delight for our guests.
Take advantage of your holidays to take care of yourself. Visit our centre and choose one of the programmes on offer. Make your stay even better by pampering your body.
BALNEOTHERAPY
The therapeutic properties of bathing help prevent and cure the health problems we encounter in our increasingly agitated and busy society.
At the Baleira Thalasso & Spa center you can choose from a vast range of treatments and programmes.
Pamper yourself and appreciate the gentle touch of the sea water on your skin;
VITAPOOL Sauna and Pool Circuit – The Vitapool circuit is recommended as it allows our guests to use our balneotherapy facilities to their best advantage. Guests are "invited" to use the various facilities in a specific order and for a specific amount of time, in order to obtain the maximum benefit from the sea water. This circuit includes: sauna, hammam, Turkish bath, a water-walking pool, a relaxation pool and an animated pool. Our suggested combination is indicated for: body relaxation, anti-stress, rheumatism, poor circulation, and muscle, skin and balance problems. It also helps combat cellulite.
Taking advantage of the properties of the sea water of Porto Santo, which is collected about 200 meters from the coast, our circuit VITAPOOL allows you to treat the body and relax.
VITAPOOL CIRCUIT
SHOWER WITH SWEET WATER
HAMMAM (5 MIN)
SHOWER WITH SWEET WATER
WALKING POOL (10 MIN)
DRY SAUNA (5 MIN)
SHOWER WITH SWEET WATER
ANIMATED SWIMMING POOL (20 MIN)
TURKISH BATH (5 MIN)
SHOWER WITH SWEET WATER
RELAXING POOL (10 MIN)
SHOWER WITH SWEET WATER
Variety and quality are the mottoes of our kitchen team.
A stay at the Vila Baleira Resort is an opportunity to go on a gastronomic journey with a focus on traditional Portuguese cuisine and, in particular, the regional dishes of Madeira.
Our menus also feature international dishes and a selection of sophisticated desserts. For guests who want to enjoy their days by the pool or on the beach, we offer a range of light meals and snacks.
Aware of the importance of the resort's ecological footprint and the island's economy, the Vila Baleira Resort works in partnership with Porto Santo's farmers to ensure that you can enjoy fruit and vegetables produced locally and in the traditional way during your stay.
There are plenty of drinks to choose from too; our bars serve juices, beers, the traditional "poncha", cocktails and spirits.
Search Flights
Highlights
Vila Baleira Resort Porto Santo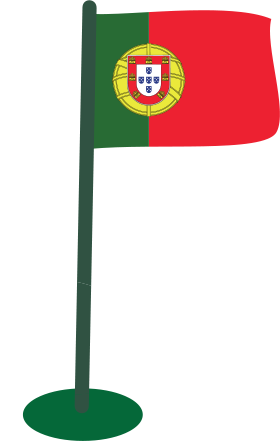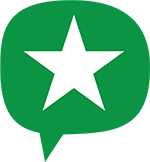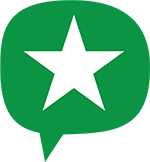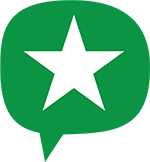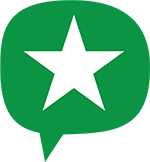 Comfortable 4 star hotel
Overlooking the beach
Extensive spa and wellness area
Golf nearby at Porto Santo GC
A great golf break option