Overview
Upon arriving at Palheiro Golf Club in Madeira, you may look up at the first hole you see and think "wow – I'll need crampons to play this course", but don't worry too much as what you have probably seen is actually part of the Academy course!  Admittedly, the first hole on the main championship golf course is also quite steep uphill from the tee, but after completion of the 1st, the course seems to miraculously switch into flatter lands and many of the remaining 17 holes are very walkable and more importantly – very enjoyable indeed!
With fairly tight fairways many of the tee shots can appear a little daunting, but land your ball in the right areas off the tee and you will be rewarded with good approaches into generous greens on many of the holes.  Having said that, when we played here in April, the greens were very firm indeed, so approaches needed to be played short of the green sometimes to allow a run up to the hole.  Landing the ball next to the pin and expecting it to stop was a little optimistic!
The par-3's are generally fairly short (apart from the 7th), but again a good tip is to not necessarily go right for the pin, but let the ball work it's way up to the flag after pitching.
Palheiro is a really enjoyable course to play if you are playing well as it will reward good ball striking and control around the greens, but even if you forgot to bring your A-game, the views from many of the holes are spectacular and the general feel of a beautiful golf course can more than make up for a slightly poor round…
Finish your day at Palheiro with a drink or a meal in the sunshine on the terrace high on the hillside with amazing views over Funchal way below and however bad you may feel about your round will soon be forgotten.
What our customers say
There are no reviews yet. Be the first one to write one.
0 out of 5 stars (based on 0 reviews)
Tell us about your experience
Skyscanner Flight Booking Service
Click the image below to start searching SkyScanner for low-cost flights for your golf holiday from your local airport.
To save money on your golf holiday, The Golf Travel People recommend using our partners at Skyscanner to book your flights to your golf break destination. Please use the bespoke flight search engine to book the best priced flights to your preferred golf travel gateway airport.
Use Faro Airport in Portugal for the Algarve and also the Huelva region of the Costa de la Luz
Use Jerez/Seville/Gibraltar/Malaga airports for the Cadiz/Jerez region of the Costa de la Luz
Use Alicante/Murcia/Almeria airports for the entire south eastern region of Spain
Use Girona or Barcelona airports for the north east of Spain including the Costa Brava
Use Antalya Airport in Turkey for golf holidays in Belek, Turkey
Use Las Palmas Airport for golf holidays in Gran Canaria
Use Tenerife South Airport for golf holidays in Tenerife, unless you can source any flights to Tenerife North for Melia Hacienda del Conde and other resorts in the north of the island.
Use Tenerife South Airport for golf holidays in la Gomera and use the excellent Fred Olsen ferry service from Los Cristianos to San Sebastian port in La Gomera
Deals
Madeira Golf Passport always available including 3 or 5 rounds at Palheiro Golf and Santo de Serra Golf
Al passport rounds to be played within a 14 day period
Highlights
Palheiro Golf Club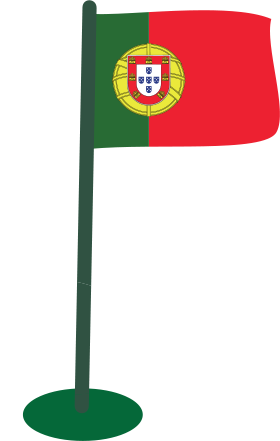 Amazing views over Funchal
Tight and tricky in places
Open and accessible in others
A good test of golf
A must-play golf course on Madeira