Overview
With a wide choice of Luxury Villas and Apartments Palheiro Village are able to offer you a home away from home on Madeira Island at very reasonable prices with excellent conditions.
Additionally, guests are entitled to a great selection of facilities and services at discounted prices.
Located on a prime hilltop site overlooking Funchal, the 120 hectare Palheiro Estate has grown from an early 19th century hunting lodge and summer retreat for nobility into a sophisticated resort destination.
It is important to remember that renting a holiday home in Madeira differs from reserving a hotel room or bed & breakfast. The advantages of renting a property at Palheiro Village allow guests to enjoy privacy and flexibility within a luxury property offering unsurpassed views. Many guests find that renting a holiday home provides them with exceptional value and freedom. All of these fully furnished and very well equipped properties will surpass all your expectations.
What our customers say
There are no reviews yet. Be the first one to write one.
0.0 out of 5 stars (based on 0 reviews)
Tell us about your experience
One Bedroom Sea View
Our one bedroom sea view apartments are ideal for couples or single travellers.
Bright, friendly and tastefully furnished, all of the one bedroom apartments have terraces, where dining outside or simply enjoying the sun, is ideal.
Fitted wardrobes, fully equipped kitchens, full bathroom, with a spacious living and dining area, the one bedrooms are wonderfully quiet apartments.
One Bedroom Funchal & Sea View
Enjoy the spectacular and breathtaking views from your living room and/or terrace.
Due to the first row location of our Funchal & sea view apartments you are able to watch the cruise ships coming and going to and from Funchal harbor and the beautifully lit city in the evening.
At 80m2 the one bedrooms offer ample living space with all the amenities of home.
One Bedroom Without Sea View
Cosy, bright, spacious , an open fireplace and sunny terrace. This apartment has everything except a sea view.
This is the only apartment at the Palheiro Village without a sea view, however, it is just as comfortable as all the others.
Ideal for a couple or singles holiday makers that do not need a view to enjoy themselves.
Two Bedroom Sea View
Spacious and extremely comfortable, our two bedroom apartments are perfect for families and friends.
A large living room and an open plan kitchen are ideal for entertaining.
Whether dining indoors or on your terrace/balcony, the Atlantic is at your footsteps.
Two bathrooms offer privacy for both parties.
Two Bedroom Funchal & Sea View
Funchal city, day or night, is always vibrant. Enjoy the panoramic views over the Atlantic Ocean & Funchal in the two bedroom apartments.
Wake up to sunshine streaming through your window.
All accommodation is spacious, built to a high standard and tastefully furnished.
Perfect for couples or families.
A fully fitted open plan kitchen opens up to the living room and fireplace.
Three Bedroom With Sea View
The three bedroom apartments are a home away from home.
All three bedroom apartments are built on a split-level basis (bedrooms below, living area above) and situated higher up within the property; therefore, all have Funchal views and are very quiet.
The very comfortable and large dining/living area are the perfect setting for friends and family.
Three bedrooms and bathrooms offer privacy when needed.
All of the villas are spacious, luxurious and superbly furnished. All villas have either large outdoor verandas and terraces or gardens where dining under the stars is possible. Wonderful Funchal and sea views as well as peaceful surroundings are a part of all villas.
Searching for total privacy and luxury? Choose from either villa MARISOL, BALANCAL OR SANSSOUCI. Expect all of the luxuries of a three bedroom villa with the icing on the cake – a private swimming pool. Kids are happy, parents are relaxed!
Three Bedroom Villas With Garden
If you are looking for a home away from home, you have come to the right villa. Choose from either VILLA OLGA #33, VILLA GOMETA #35, VILLA HILLSIDE #46, VILLA SPLENDIDA #47, VILLA VILLA BELA VISTA #49, VILLA NINI #51, VILLA POOL VIEW #53, VILLA LARA #54. Each private villa has been furnished by our owners to the highest standard; therefore, offering quality, style and uniqueness.
Three bedroom villas have superbly fitted kitchens with large dining areas, wonderful views over the Atlantic Ocean and Funchal and plenty of outdoor space for the privacy seekers. All villas are situated in the middle or upper part of the property; therefore, are very quiet. Enjoy lazy afternoons in the shade or cosy evenings in front of the fireplace.
Three Bedroom Villas With Private Pool
Looking for total privacy? The three bedroom villas with private pool are exactly what will keep kids happy and parents very relaxed! All the comforts of home and without the work.
Choose from either VILLA #39, VILLA MARISOL #61, VILLA BALANCAL #58 and VILLA SANSSOUCI #73.
All three bedroom villas with private pool enjoy Funchal and sea views, surrounded by very peaceful surroundings. Large living and dining areas are perfect for enjoying life under the blue or starry skies.
*Please note that if you would like a heated pool, there is a weekly supplement of €250.00 (Villa #73).
Four Bedroom Villas with Private Pool
Are you a large family or simply have a lot of friends…great! Our 4 bedroom villa covers a space of ca. 500m2, comprising 4 bedrooms, 4 bathrooms, large open plan kitchen, with plenty of living and dining space. Enjoy privacy, luxury and fabulous views that reach over the Atlantic ocean and the south coast of Funchal across to Cabo Girao. The villa has a large private outdoor pool.
*Please note that if you would like a heated pool, there is a weekly supplement of €250.00.
Palheiro Spa at Madeira Island Hotel Casa Velha do Palheiro is where the journey of relaxation and self-discovery begins – available to all guests at Palheiro Village
Set amidst the tranquil Palheiro Estate and just a short walk from the hotel entrance, Casa Velha's boutique spa facility adds vitality and wellbeing to the guest experience.
Blending seamlessly into the environment and surrounded by lush, fertile woodland, Palheiro Spa is at one with Nature.
Brushing the dry stone façade are banks of leafy fern and agapanthus that burst into a blaze of lilac during the summer months. Polished grey cantaria – basalt stonework framing the doors and windows – further accentuate the spa's organic appearance. Above, Canary Island pine, candelabra and other exotic trees cluster in abundance.
A chic, minimalist interior captures the essence of luxury and heightens the spa's Zen-like quality.
Services & Facilities
Four treatment rooms – Palmeira, Agapanthus, Camelia, Cypress – provide candlelit privacy and a chance for guests to indulge in a comprehensive range of authentic massage and beauty therapies for him and her. Afterwards, a relaxation room allows for rest and contemplation.
Palheiro Spa aims for results-based treatments based on the expert knowledge and the considerable experience of its team of professionally qualified staff. Pevonia Botanica and Caci professional spa and salon products are used throughout.
Wellness options extend to Finnish sauna and Turkish steam bath, refreshing rain and waterfall shower experiences, and a fabulous heated indoor swimming pool with exhilarating massage jets. On hot, sunny days the larger outdoor pool is a real temptation.
The spa also has a Fitness Room where guests can continue their usual exercise routine using state-of-the-art equipment while on holiday.
Teas, infusions and a healthy assortment of snacks can be ordered before or after treatments at the adjoining Conservatory Bar.
And remember, the Palheiro Spa at Madeira Island Hotel Casa Velha do Palheiro is open year-round to guests and non-residents.
Rental Terms & Conditions
It is important to remember that renting a holiday home is different from reserving a room at a hotel, bed and breakfast or resort. The benefits of renting includes having a home experience with full home advantages available to you throughout your stay. Many tenants find that renting a holiday home provides them with exceptional value.
In addition to bedrooms and bathrooms, rental homes offer living areas, eating spaces and other conveniences such as verandas and balconies. Rental homes come equipped with fully stocked kitchens, washers and dryers, and feature entertainment items such as DVD players, CD players and TV's. High speed Internet access is being added to many of the homes together with telephone.
The happy tenant is one who rents a home and makes use of it in the same way that they make use of their own home.
---
TERMS AND CONDITIONS
The Rental Company is the Agent acting for the Owner. The Owner means the Owner of the property being rented, who provides the Agent with the authorization to rent.
The Management Company means the representative in Portugal to administer and provide all the necessary private services to the guest on behalf of the Rental Company.
The Guest means the interested party in renting the property. Therefore, every rental agreement and contract is made between the Owner and Guest, with the Agent acting purely as the administrator and the Management Company as the Representative.
PAYMENTS – A 25% deposit of the total cost quoted, must be paid in full, within 7 days of booking, before a PROVISIONAL booking can be taken (until this deposit is in place, the booking remains an enquiry only and therefore it can be booked by another Guest).
If for any reason the full deposit has not been made by the due date then the Agent has the right to cancel the booking and retain the 25% deposit.The deposit will be deducted from the total cost quoted to the Guest and the balance must be paid in full, six (6) weeks prior to the commencement of the rental period for which the booking has been made. Once the balance has been paid the booking is CONFIRMED. If for any reason full payment has not been made by the due date, the Agent has the right to cancel the booking and retain any money previously paid. For bookings made less than 4 weeks prior to occupancy, payment in full is required for the confirmation of booking. The Agent will contact you once fully confirmed and all monies have been received.Please note that in-line with Portuguese Legislation, a copy of all visitors' Passports or Identity Cards will be required for all Guests over the age of 10 years and kept at Reception, this also helps us to control maximum occupancy on behalf of the Owner, which should comply with that stated over the page.
DAMAGE DEPOSIT – Guests are asked for a deposit against damages and is taken as follows: T1 (1 Bedroom) = € 250, T2 (2 bedroom) = €350, T3 (3 bedroom)= €450. Our main concern is to ensure that the apartments and villas remain in good condition.
The damage deposit will be refunded in full within one month of departure, if there are no damages. Occasionally, if there is something broken or damaged, the deposit will be held until such time that the item has been replaced or the problem has been resolved. Inside the apartment or villa you will find the Rental Information Guide containing useful information and a full Property Inventory and the Palheiro Village Owners Association condominium rules and regulations.
Credit cards are accepted but might incur a charge, cheques in Euros and cash are accepted (all cheques should include bank charges).
HOUSEKEEPING – Maid service is provided twice weekly, , Monday to Friday, for all apartments and villas.
Please note that there is no maid service during weekends (Saturday and Sunday) and on Public Holidays. Maid Service includes bedrooms, bathrooms, living room and floors. Please note that once these basic daily duties are completed the maid will vacate the apartment. Also note that the washing of personal laundry, kitchen pots/pans/dishes and the cleaning of the BBQ are not part of the daily maid service, however if there is time, attention will be given to the kitchen.
In addition, please note that if the maids are turned away when they make their daily routine visit, we regret that they will not be permitted to return that day due to their scheduled work load.
CANCELLATION – All cancellations must be made in writing by the person who made the booking. The letter must be sent by registered post, which will take effect from the date of receipt. Deposits in respect of rentals are non-refundable.In the event of a cancellation the following charges (% of total), will be made. The charge is dependant on the date the written letter of cancellation is received in relation to the commencement of the rental period:
a.More than 6 weeks 25% (deposit)
b.Between 6 & 4 weeks 40%
c.4 or less 100%
The above percentages are proportions of the total cost quoted. Please note that failure to occupy the accommodation booked or decline the property prepared upon arrival (by the Guest), will be deemed as cancellation by the Guest and the Owner reserves the right to resell all or part of the booking without prejudice to the right to collect the cancellation charges in full.
INSURANCE – Please note that there is no holiday travel insurance included in your booking, therefore you may want to take this option through your usual family broker or travel agent when booking your flights. We firmly recommend that you consider insurance cover for cancellation, personal accident & liability, medical expenses, loss of luggage, cash, documents legal and theft etc. If you do bring valuables, please insure them individually for all eventualities, lock them away or keep them on your person at all times. Always lock away your cash or keep it on your person, Management accepts no responsibility for any personal loss.
The Agent, Owner and the Management Company are not responsible and accept no responsibility for any loss.
SECURITY – Security in Palheiro Village is to a very high standard, providing an on-site foot patrol during the evenings, backed up by the firm Securitas mobile units and CCTV, to ensure everything is under control and all visitors to Palheiro Village have a restful and relaxing holiday. Inside the apartment/villa you will find a Rental Information Guide which contains useful information and important telephone numbers (24 hour call-out, doctors, dentists, security, etc). All apartments and villas have security locks on the front doors.
LIABILITY – The Agent, Owner and the Management Company are not responsible in any way for the loss or damage of any goods or personal belongings of the Guest and will be under no liability whatsoever in the event of cancellation, withdrawal or alteration of any arrangements or any losses or accidental expenses caused by reasons of war, civil strife, strikes, sickness, quarantine, bad weather conditions, natural disaster, technical problems of any description, terrorist activities, closure of airports, or any other circumstances beyond their reasonable control.The Agent, Owner and the Management Company will not be liable for any injury, sickness, loss, damage or additional expenses or inconvenience directly or indirectly arising out of the design, structure, use or condition of any building or premises, their approaches or contents or mechanical and/or electrical services belonging thereto or out of any defect therein. The Agent, Owner and the Management Company will not in any circumstances whatsoever accept responsibility for loss of life, personal injury, illness, or loss or damage to luggage or personal effects or consequential loss other than for the negligence of their respective employees acting in the course of their employment.The Agent, Owner and the Management cannot be held liable for any actions of any persons (other than for the negligence of an employee acting in the course of his employment) or the failure of any failure of any public service(s) or supplies of a technical nature connected with the holiday arrangements over which they have no direct control. Liability is limited to the provision of accommodation as booked. In the unlikely event, due to extraordinary circumstances that the accommodation should become unavailable after confirmation to you (and payment made in full), we will immediately advise your thereof.In the event of the property being sold, every effort will be made to relocate and/or upgrade before refunding in full.Our aim will be to provide you with suitable alternative accommodation or a similar size and equal to / or better than the property booked. If the alternative is not found, you will be entitled to a full refund of accommodation payments having been received by us.In the unlikely event of failure of electrically supplied apparatus, the Owner or Agent cannot be held responsible, but will endeavour to assist you when possible and will ensure that any extra payment made for this service is refunded.
COMPLAINTS – In the unlikely event that you should have a complaint whilst on holiday, please immediately inform Reception, who will do their best to resolve any problem without delay. Any claim against the Owner, Agent or Management Company must be submitted in writing within seven (7) days of the completion of the rental period. For anyone wishing to record any facts or points of view, every Guest is provided with a Questionnaire which can be completed and left in Reception on departure.
UNFAIR TERMS & CONDITIONS – If any of these Terms & Conditions are deemed by a court of competent jurisdiction to be illegal, unlawful or in any way unenforceable then the court shall have the power to reduce the scope and extent of that clause to such an extent as makes the clause legal and enforceable. Should this be the case then the remaining Terms & Conditions shall continue to have full force and effect. The Palheiro Village Condominium Rules & Regulations (available in every apartment/villa and on Public Notice Boards) will be enforced at all times.
ARRIVAL & DEPARTURE – There are no definite changeover days (due to flights being available on most days).
The apartments/villas will be ready for check in by 14H00 and checkout is 12H00.
Please help us to ensure your apartment/villa is ready for occupancy by informing us of approximate time of arrival. Should your arrival be outside normal operating hours, your keys will left for you with Security at the Palheiro Village entrance.
The minimum period of stay is 3 nights. Occasionally, it is possible for the Guest to vacate the apartment/villa later and occupy earlier, please check with Reception for more details.
ACCEPTANCE OF TERMS & CONDITIONS –Please note that upon making a booking with payment, you are accepting these – TERMS AND CONDITIONS.
THANK YOU – On behalf of everybody concerned, may we take this opportunity to THANK YOU for helping us to make Palheiro Village a wonderful place to stay for all to enjoy on holiday.
Skyscanner Flight Booking Service
Click the image below to start searching SkyScanner for low-cost flights for your golf holiday from your local airport.
To save money on your golf holiday, The Golf Travel People recommend using our partners at Skyscanner to book your flights to your golf break destination. Please use the bespoke flight search engine to book the best priced flights to your preferred golf travel gateway airport.
Use Faro Airport in Portugal for the Algarve and also the Huelva region of the Costa de la Luz
Use Jerez/Seville/Gibraltar/Malaga airports for the Cadiz/Jerez region of the Costa de la Luz
Use Alicante/Murcia/Almeria airports for the entire south eastern region of Spain
Use Girona or Barcelona airports for the north east of Spain including the Costa Brava
Use Antalya Airport in Turkey for golf holidays in Belek, Turkey
Use Las Palmas Airport for golf holidays in Gran Canaria
Use Tenerife South Airport for golf holidays in Tenerife, unless you can source any flights to Tenerife North for Melia Hacienda del Conde and other resorts in the north of the island.
Use Tenerife South Airport for golf holidays in la Gomera and use the excellent Fred Olsen ferry service from Los Cristianos to San Sebastian port in La Gomera
Highlights
Palheiro Village - Luxury Villas and Apartments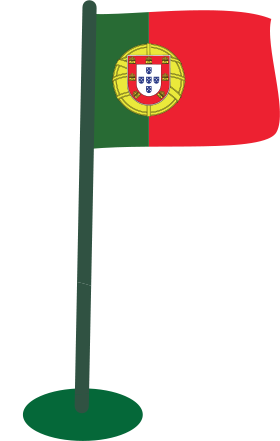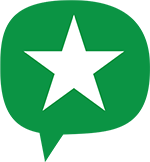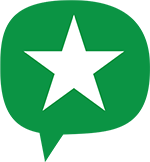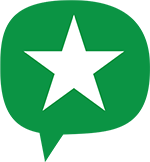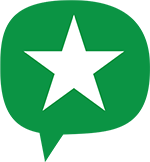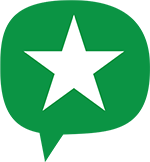 Large, comfortable properties
Superb spa facilities available
Spacious lounges with balconies
Golf on-site at Palheiro Golf Club
Great views of Funchal