What our customers say
0 out of 5 stars (based on 0 reviews)
Tell us about your experience
The Real Club Valderrama is one of the best known golf clubs in Europe. It is located in the resort of Sotogrande, San Roque in the Andalusia region of southern Spain, a few miles from Gibraltar, and has a single 18-hole course, along with a 9-hole par 3 course.
It is rare to come off a golf course with such a feeling of enjoyment and a real experience when your back nine play has been in total contrast to a well played front nine, but Real Club Valderrama is that course.  We can only imagine how good you would feel if you can put together a solid back nine at the end of your round, or even better a full 18 holes of good quality golf over one of the world's truly great golf courses – or better still to triumph in the Ryder Cup here!
Measuring 6802 metres from the back tees, and with more than 100 bunkers, Finca Cortesin is deservedly known as being one of Spain's best golf courses. The harmonious relationship between the natural Mediterranean landscape and environment, make for a most attractive design.
A demanding par 72 of 6802 metres (7482 yards) from the back tees (but with a further choice of forward tees), make the course a perfect venue to host friendly games of golf right through to tournaments at the very highest levels. Finca Cortesin has been host of the Volvo World Match Play Championship for 3 years, one of the world's most prestigious golf tournaments at a professional level and it is clear to see the reason why the course is selected as a challenging venue for the pro's as well as us amateurs!
San Roque Golf Club Old Course
This amazing course is the pride of the club, the enjoyment of it is reserved for members only except for the daily public periods when the general public can make use of this amazing fairways for a premium rate – unless you have booked the Spain's Finest package with The Golf Travel People when the exclusive discounted rate with buggies included represents great value for 4 of the very best golf courses in the world!
At the foothills of the Sierra Bermeja, where the mountains meet the sea, is a legendary home for European golf Created in 1990. Designed by Dave Thomas with bunkers redesigned by Seve Ballesteros, The Old Course is rated amongst the finest in Europe.
La Reserva de Sotogrande Golf Club
The La Reserva de Sotogrande golf course opened in 2003 and was designed by the prestigious architect North American golf course designer Cabell B. Robinson. The 6,721-metre 18-hole par 72 course is a fantastic challenge for any golfer – both professionals and amateurs – thanks to its numerous tee options and imposing, fast greens that allow for a wide variety of pin positions.
When The Golf Travel People visited La Reserva recently we found the golf course to be of the highest standard and a great inclusion in the fantastic value Spain's Finest package, plus the services of the clubhouse and their attentive staff were a wonderful way to wind down after a golfing journey around this excellent golf club.
The Real Sotogrande Golf Club is considered as one of the masterpieces of Robert Trent Jones who chose this course as one of his five favorites from more than 500 courses he designed worldwide according to what he wrote in his book "GOLF – THE MAGNIFICENT CHALLENGE" – published in 1988.
Officially opened in 1964 Sotogrande was the first course Trent Jones designed in Europe and is blessed with his design philosophy, which consists of building courses perfectly integrated with the natural surroundings which are a great challenge to the better players, but accessible and enjoyable for everyone.
Nothing describes better a round on Sotogrande than these words. It is a fascinating course for players of any level which retains all the natural beauty of the land on which it was built only 150 metres from the Mediterranean.
The course has a par of 72 and measures 6.492 metres. It offers long tees, wide fairways and elevated greens delicately sculpted and very fast, which embody the biggest difficulty of the course. Of the 100 or so bunkers on the course 69 are placed around the greens which, warn the player to have great accuracy when attacking the pins.
The variety of holes is another characteristic of Sotogrande, variety not only in shape and distances but in its vegetation: the mixture of cork oaks, pine trees, palm trees and an abundance of other species, provide the course with a wonderful personality and beauty.
A round of golf on Sotogrande is very well balanced. On the front 9 holes 4 and 7 will highlight good examples of the risk factor which Trent Jones rewards by asking the players to choose whether a hole should be a difficult par or an easy bogey. These can also be said of holes 13 and 15 on the back 9.
The quality of the course is very well reflected by the quality of the champions over a period of many years. Among others there are Severiano Ballesteros, Jose María Olazabal, Roberto de Vicenzo, Sergio García, Padraig Harrington and Rory McIlroy.
Search Flights
Deals
Enjoy Spain's Finest Golf Courses with our fabulous "Spain's Finest" golf package!
Includes buggies at all courses plus group discounts available for groups of 8+ players!
2019 Package 1 only £812pp 1 round + buggy at each of:
Real Club Valderrama

San Roque Old

La Reserva Sotogrande

Real Club de Sotogrande
2019 Package 2 only £841pp 1 round + buggy at each of:
Real Club Valderrama

La Reserva Sotogrande

Real Club de Sotogrande

Finca Cortesin
2019 Package 3 only £955pp 1 round + buggy at each of:
Real Club Valderrama

San Roque Old

La Reserva Sotogrande

Real Club de Sotogrande

Finca Cortesin
Highlights
Spains Finest Golf Package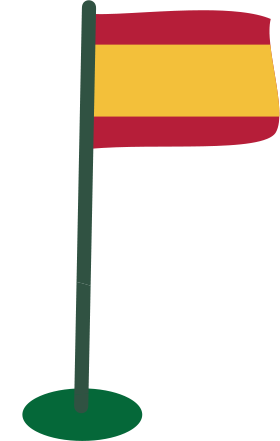 Premium Golf Package
Buggies included
Championship courses
Highest standard of service
Close to Sotogrande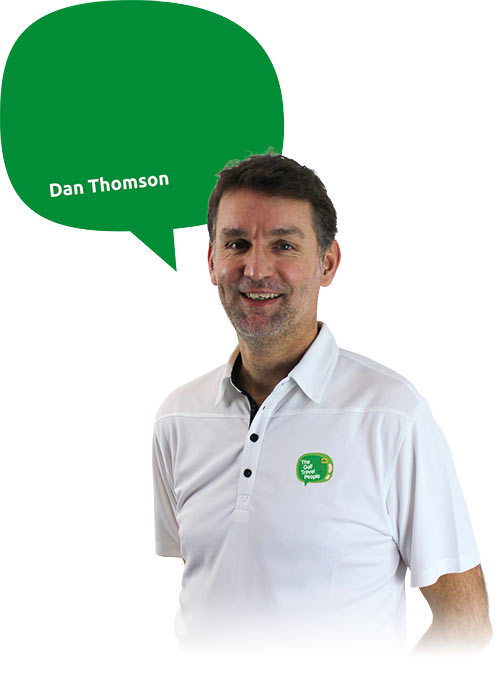 "This is undoubtedly the best golf experience I've ever had... and with the buggies included it is actually great value too!"