Overview
The heart of the Algarve is calling. Octant Vila Monte, in Moncarapacho, is your haven in the south. A generous place, with wide open space for as far as the eye can see and where time passes as slowly as you want it to. A place where the orange blossom perfumes the air and the sea offers up flavours and experiences that extol the traditions of southern Portugal, in its best Mediterranean spirit.
This is a space that is truly in harmony with southern Portugal's traditions, aesthetics, and typically warm welcomes. From chilling on a deserted beach to the charms of Fuzeta Island, by way of holistic treatments or hosting events in sunny surroundings, in this part of the Algarve peacefulness and attention to detail are part of the experience.
Welcome to your getaway in the unspoiled Algarve, the pristine part of the region.
Every Octant is a tribute to its location. They are places where you will find care and attention, peace and freedom, with no time constraints. As well as rare emotion, in-depth knowledge, and unique encounters and experiences that you will remember forever. Here, between uplands and ocean, we give flavours and traditions the space they need. Time is marked by the tides in the Ria Formosa and by the life that is preserved there; in a fragile ecosystem that we constantly strive to protect.
In fine Farm House spirit, we seek inspiration in the nearby villages whose origins are lost in the mists of time; or in the slow steps of the people who tend their flocks, observe the orange blossom, and preserve the moment in tales and legends. We have created a blend of traditional and contemporary, with rooms and a collection of suites that reinterpret the ambience of the Algarve in the architectural features and in the décor that incorporates local handicrafts.
The Algarve that welcomes and keeps its memories alive.
With a 330m2 private villa and two first class restaurants, luxury happens simply, because time stops and because care and curatorship go hand-in-hand. Our services are at your disposal 24 hours a day: in summer, the outdoor pool invites you for a refreshing dip; and, in winter, the heated pool is all you need to gain a new lease of life. Do you remember the last time you took a deep breath and found meaning? Maybe on the next dive.
This is what it means to be free. It is having the time for what matters, turning it into good memories, and returning to them over and over again.
Eastern Algarve, Portugal Travel Guide
What our customers say
There are no reviews yet. Be the first one to write one.
0 out of 5 stars (based on 0 reviews)
Tell us about your experience
Wellness Centre with full range of treatments available
Gym
Tasting table
Vegetable garden
Private Experience at the Chef's Table
Laranjal restaurant (terrace)
Meeting room Amendoeiras
Laranjal Suites
Pool Bar – Tanque das Bicas (June – October)
Pool – Tanque das Bicas (heated pool in winter)
Laranjal Fire Pit
Casa Pátio
Private Experience by the Pond
Fire Pit
Private Experience under the Old Tree
Outdoor Cinema (June – October)
Casa de Cima
Adults Pool
Treatments in the Spa Casita
Kids Playground
Tennis Court
Villa Indigo
Bikes
Lobby Market
À TERRA restaurant (indoor)
À TERRA restaurant (terrace)
À TERRA restaurant (garden)
Superior Rooms
Whether it's at Casa Patio or Casa de Cima, here you will find the ideal place to slow down from day to day.
This Superior Room has been designed so that you can enjoy the best of the Algarve at your own pace – with a decoration that goes back to the traditional Algarvian crafts, marked by the white walls and the Algarve tiles that cover the entire floor of the room and help in the natural air conditioning of space.
Sit down. Take a deep breath. Enjoy drinking a coffee or an infusion while being carried away by the warm weather, the southern smells and the possibilities that open in front of you.
On waking open the window and enjoy the view over the garden of Vila Monte.
Enjoy.
This room has a double bed or 2 single beds and accommodate 2 guests.
Bed and breakfast.
Room area: 24 m2.
This room features:
• Flat screen TV
• Air conditioning
• Safety box
• Minibar
• Coffee machine
• Kettle
• Free Wi-Fi
• Telephone
• Panama hat
• Umbrella
• Pareo Futah
• Wicker basket
• Hair Dryer
• Bathrobe
• Slippers
• Bathtub or shower
Upgraded room types available (supplements apply):
Deluxe Room/Deluxe Suite/Junior Suite/Family Corner Suite/Ocean & Mountain View Suite/Family Suite/Family Garden Suite/Sunrise Suite/Ocean & Mountain View Family Suite/Secret Suite/Solarium Suite/Lounge Terrace Suite/Laranjal Master Suite/Triple Room/ Villa Indigo/Junior Suite Adults Only
Skyscanner Flight Booking Service
Click the image below to start searching SkyScanner for low-cost flights for your golf holiday from your local airport.
To save money on your golf holiday, The Golf Travel People recommend using our partners at Skyscanner to book your flights to your golf break destination. Please use the bespoke flight search engine to book the best priced flights to your preferred golf travel gateway airport.
Use Faro Airport in Portugal for the Algarve and also the Huelva region of the Costa de la Luz
Use Jerez/Seville/Gibraltar/Malaga airports for the Cadiz/Jerez region of the Costa de la Luz
Use Alicante/Murcia/Almeria airports for the entire south eastern region of Spain
Use Girona or Barcelona airports for the north east of Spain including the Costa Brava
Use Antalya Airport in Turkey for golf holidays in Belek, Turkey
Use Las Palmas Airport for golf holidays in Gran Canaria
Use Tenerife South Airport for golf holidays in Tenerife, unless you can source any flights to Tenerife North for Melia Hacienda del Conde and other resorts in the north of the island.
Use Tenerife South Airport for golf holidays in la Gomera and use the excellent Fred Olsen ferry service from Los Cristianos to San Sebastian port in La Gomera
Deals
Stay & Play golf packages available here at the excellent Octant Vila Monte Hotel
1st Nov 2023 to 30th Nov 2023
5 nights, 3 rounds of golf (Quinta do Vale, Quinta da Ria & Quinta da Cima) only £542pp
7 nights, 5 rounds of golf (Quinta da Ria/Quinta da Cima x 3 rounds, Quinta do Vale x 2 rounds) only £812pp
1st Dec 2023 to 31st Jan 2024
5 nights, 3 rounds of golf (Quinta do Vale, Quinta da Ria & Quinta da Cima) only £465pp
7 nights, 5 rounds of golf (Quinta da Ria/Quinta da Cima x 3 rounds, Quinta do Vale x 2 rounds) only £690pp
1st Feb 2024 to 29th Feb 2024
5 nights, 3 rounds of golf (Quinta do Vale, Quinta da Ria & Quinta da Cima) only £542pp
7 nights, 5 rounds of golf (Quinta da Ria/Quinta da Cima x 3 rounds, Quinta do Vale x 2 rounds) only £812pp
1st Mar 2024 to 31st Mar 2024
5 nights, 3 rounds of golf (Quinta do Vale, Quinta da Ria & Quinta da Cima) only £588pp
7 nights, 5 rounds of golf (Quinta da Ria/Quinta da Cima x 3 rounds, Quinta do Vale x 2 rounds) only £880pp
1st Apr 2024 to 15th May 2024
5 nights, 3 rounds of golf (Quinta do Vale, Quinta da Ria & Quinta da Cima) only £768pp
7 nights, 5 rounds of golf (Quinta da Ria/Quinta da Cima x 3 rounds, Quinta do Vale x 2 rounds) only £1096pp
1st Oct 2024 to 31st Oct 2024
5 nights, 3 rounds of golf (Quinta do Vale, Quinta da Ria & Quinta da Cima) only £834pp
7 nights, 5 rounds of golf (Quinta da Ria/Quinta da Cima x 3 rounds, Quinta do Vale x 2 rounds) only £1189pp
1st Nov 2024 to 30th Nov 2024
5 nights, 3 rounds of golf (Quinta do Vale, Quinta da Ria & Quinta da Cima) only £588pp
7 nights, 5 rounds of golf (Quinta da Ria/Quinta da Cima x 3 rounds, Quinta do Vale x 2 rounds) only £880pp
All prices are on B&B basis, double or twin superior room occupancy
Half Board supplement £35pppn
Single rooms available (supplement applies)
Highlights
Octant Vila Monte 5*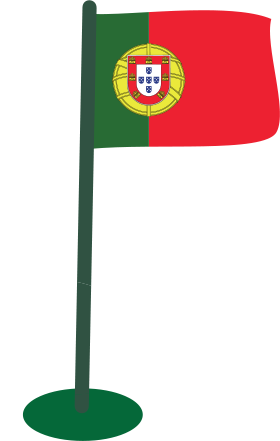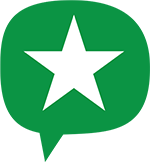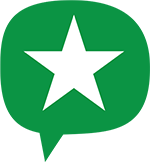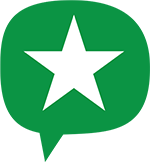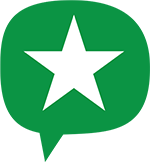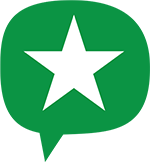 Close to many golf courses
Wonderful market garden on-site
Close to the coast
Large comfortable rooms