Overview
Adults 16+ Only
With serene beach vibe and approximately 6000 m2 of gardens, the adults-only Leonardo Plaza Cypria Maris Beach Hotel & Spa is a destination for honeymooners, for couples in search of privacy, and for unforgettable weddings under the azure skies of Cyprus.
From spacious standard rooms to suites fit for royalty and onto stylish bungalows with the modern amenities that will make your stay as comfortable as your own home, the accommodation offered by this resort is the perfect stage to play the first act in the story of your happily ever after. The interior design is a witty mix of traditional and new, in natural colours and delicate blues that break the rhythm of the earth tones. Large, ceiling-to-floor windows open to let you take in the beauty of the sea or the subtle sophistication of the resort's own carefully manicured gardens and pools.
Leonardo Plaza Cypria Maris Beach Hotel & Spa is by all accounts a destination where love stories are born or rekindled, and it can be as peaceful or as fun as you like it. The resort is equally desired for its fun social scene as it is for its romantic appeal. There's a club to keep you dance the night away, you have restaurants serving local and international fare for a different dining experience every time. The spa will help you soothe and relax, or you can try some of the regular resort activities that make your stay with Leonardo Hotels & Resorts in Paphos the blissful base for the treasured stories you will tell your grandchildren: archery, water polo, tennis, beach volleyball, and even darts competitions.
Plus, the location of Leonardo Plaza Cypria Maris Beach Hotel & Spa is rather fortunate: you are close to the best that Paphos has to offer. The UNESCO-listed Mosaics of Paphos are located a stone's throw from your door, and the busy Paphos promenade with all its shopping opportunities, tavernas, and cafes, is at your doorstep too. You are ideally located for a stroll in Old Paphos. Less than four kilometres separate Leonardo Plaza Cypria Maris Beach Hotel & Spa from other iconic landmarks like the harbour and the Paphos Medieval Castle. The best golfing facilities on the island are within a short distance from the resort and the sister venue Leonardo Laura Beach & Splash Resort offers hours of fun at the Splash Waterpark.
What our customers say
There are no reviews yet. Be the first one to write one.
0 out of 5 stars (based on 0 reviews)
Tell us about your experience
Leonardo Plaza Cypria Maris Beach Hotel & Spa is a convenient base for couples in search of privacy and tranquillity with all the perks of a luxury beachside hotel. From the quiet beauty of the exotic gardens that enclose the cluster of whitewashed buildings of the resort to the sun-kissed sandy beach with its lovely pier, Leonardo Plaza Cypria Maris Beach Hotel & Spa is the ideal spot for weddings, romantic vacations, and honeymoons. Thanks to the minimalist décor with neutral tones and blue accents that remind of the colour of the sea, every room is well thought-out and cosy enough to make you feel at home. Because peace doesn't equal boredom, you will be especially glad to discover the resort's entertainment facilities and activities too. And you can always adventure beyond the walls of the complex for even more attractions worth getting out of bed for, including three top-notch golf courses nearby, horseback riding tours, go karts, water sports, and more.
It's not all just sunbathing and chilling out at Leonardo Plaza Cypria Maris Beach Hotel & Spa. The resort has managed to create a vibrant living space with enough facilities and amenities to keep you in shape during your vacation in Paphos. The gym is equipped with state-of-the-art gear, one artificial turf tennis court, squash court, table tennis, sauna and hot tub to soak in after practice, and other fun-filled activities that get your heart pumping. Listed below, discover all the sports and leisure activities while staying at Leonardo Plaza Cypria Maris Beach Hotel & Spa:
1 hard surface tennis court (additional charge when floodlit, rackets and tennis balls available at a deposit)
Squash court (deposit required for rackets and balls)
Fully-equipped fitness gym
Sauna and hot tub(free of charge)
Table tennis
Water sports on the beach (separate management, extra charge)
Spa Treatments
Facials
Massages
Garra Rufa ichthyotherapy treatments
High salinity Floating Pool, with many health benefits
Spa Services
Hair salon
Makeup
Manicure and pedicure
Waxing
Bridal packages
Activities
Table tennis
Zumba
Yoga
Yogalates
Aqua Aerobics
Aerobics
Stretching
Entertainment
Live Music (Outdoors – weather permitted)
Lobby music every day (piano, sax, violin) from 18:30 – 22:30
Leonardo Plaza Cypria Maris Beach Hotel & Spa offers a culinary journey that draws upon the generous bounty of the land and the riches of the sea. From delicate sushi creations that entice the more sophisticated palate, to authentic Greek treats and live cooking counters where the chefs prepare your favourite ingredients just as you like them, the hotel's restaurants provide many delightful choices to make your dining experience memorable every time. Sip Cyprus wines al fresco at the pool bar or relax with a creative cocktail and snacks in the lounge.
All-inclusive
Adults-only Leonardo Plaza Cypria Maris Beach Hotel & Spa in Paphos, Cyprus has designed an all-inclusive package for guests who want to focus on the stay rather than worrying about where to go dining next.
Included in the all-inclusive offer you have breakfast, lunch, and dinner, plus daily snacks, and domestic beverages from the bar. Please note that your all-inclusive status at our bars is valid from 10:00 till 00:00. After midnight, all drinks are served at a charge.
This package is your best choice to enjoy a carefree holiday with all kinds of perks that are not available with our standard offers.
See why you should book a standard all-inclusive holiday at Leonardo Plaza Cypria Maris Beach Hotel & Spa, plus the perks you get with the All-Inclusive Gold Ring Package.
Blue Horizon Restaurant
An elegant restaurant, bathed in natural light that comes in through ample floor-to-ceiling windows, overlooking the resort's exotic gardens and the dazzling Mediterranean, the Blue Horizon Restaurant is open for breakfast and dinner. There's a generous salad buffet and a live cooking counter with chefs preparing warm meals. Decadent local and international desserts line up in an area of the all-you-can-eat buffet waiting for you to take your pick. It's a spacious restaurant, free of clutter, with a relaxed dress code. You'll love the food, the atmosphere, the service, and the views.
Hawas Gardens Restaurant
Set amongst the lush gardens with inspired colourful Greek Designs tiles, this elegant but casual dining experience serves Mediterranean and Middle Eastern cuisine. Enjoy various dishes while being entertained by our talented belly dancers. You can also enjoy by the gardens our Shisha Area available to all guests at an additional charge.
Little Italy Restaurant
An exquisite dining experience serving a variety of Italian dishes that will have you coming back for more. Enjoy a romantic setting by the pool while listening to our own live Italian musician.
Mourayio Greek Taverna
The Mourayio Greek Taverna is an al fresco recreation of a traditional taverna setting. Authentic Greek dishes taste better when the gentle breeze cools you down and the waves of the Mediterranean hum a soft tune in the distance. The menu is typical Greek, with homestyle cooking that highlights the best of this world-famous cuisine: honest, soul-food, served in generous portions, with a friendly smile.
Egao Asian Restaurant
Egao Asian Restaurant is an outdoor venue featuring a well-curated selection of Asian sushi and teppanyaki. The sushi is prepared exclusively with fresh fish and seafood and served with great gusto. The setting of the restaurant is perfect too: tucked in the Mediterranean gardens of the resort with a view of the sea and the Medieval Castle far in the background. This is the perfect spot for a romantic dinner under the azure of the skies.
Ariadne Lounge Bar
Open from morning until midnight, Ariadne Lounge Bar stretches in front of the reception and occupies a large part of the first story of the Leonardo Plaza Cypria Maris Beach Hotel & Spa. It boasts cosy armchairs with fluffy cushions for comfy seating, as well as elegant and welcoming décor. Choose a table by the window to take in the beautiful beachfront views Ariadne Lounge Bar offers. The bar is busy in the evening when many guests gather here to relax with a creative cocktail or a glass of Cypriot wine. Or drop in for a late evening snack. The dress code is casual elegant.
Thetis Beachfront Swim-Up Pool Bar
What can be more refreshing than sipping a chilled beverage in the pool? The swim-up with outdoor hot tub Thetis Beachfront Swim-Up Pool Bar offers you just that in an elegant space a few steps away from the beach. You can either splash around in the water or relax with a smooth cocktail in a hammock admiring the tops of the palms raising tall above the gardens that surround the bar. Besides alcoholic beverages, the Thetis Beachfront Swim-Up Pool Bar serves refreshments, chips*, and nuts*. Take advantage of this setting to admire the dance of the waves in the distance too.
Erato Club Bar
A spacious indoor Club-Bar, set in an elegant Art Deco inspired interior with Greek notes. Offering daily live music that will keep our guests happy until the early hours. 'Erato' Club-Bar features a dance floor, comfortable sitting, romantic lighting, impressive bar and glass doors that lead to a cozy, romantic full of plants deck terrace. Let your self be entertained and have a truly enjoyable experience.
La Snacheria del Mare
Enjoy a unique Gastronomic experience located by the pool offering a wide variety and a tasty collection of street food snacks.
Room types available:
Twin/Double Inland View
Twin/Double Side Sea View
Twin/Double Sea View
Bungalow Garden View
Swim Up Studio Garden View
Studio Sea View
Superior Inland View
Superior Side Sea View
Honeymoon Suite
Garden Suite With Private Pool
Premium Room with Inland View
Premium Room with Side Sea View
Premium Room with Sea View
Premium Studio with Sea View
Premium Suite with Inland View
Premium Suite with Side Sea View
Presidential Suite with Panoramic Sea View
Deluxe Room with Inland View
Deluxe Room with Side Sea View
Deluxe Room with Sea View
Deluxe Studio with Sea View
Deluxe Suite with Inland View
Deluxe Suite with Side Sea View
Deluxe Presidential Suite with Panoramic Sea View
Junior Suite with Inland View
Infinity Junior Suite with Private Pool
Standard room is Twin/Double Inland View and features the following:
Balcony/ terrace
Bathroom with bathtub
Bathrobes & slippers
Air conditioning/ heating
Telephone
Satellite TV
Mini fridge
Hair dryer
Tea and coffee making facilities
Free wifi
In-room safe
21 sq.m. plus 3,2 sq.m. balcony area
Max occupancy 3 persons
Inland view
Skyscanner Flight Booking Service
Click the image below to start searching SkyScanner for low-cost flights for your golf holiday from your local airport.
To save money on your golf holiday, The Golf Travel People recommend using our partners at Skyscanner to book your flights to your golf break destination. Please use the bespoke flight search engine to book the best priced flights to your preferred golf travel gateway airport.
Use Faro Airport in Portugal for the Algarve and also the Huelva region of the Costa de la Luz
Use Jerez/Seville/Gibraltar/Malaga airports for the Cadiz/Jerez region of the Costa de la Luz
Use Alicante/Murcia/Almeria airports for the entire south eastern region of Spain
Use Girona or Barcelona airports for the north east of Spain including the Costa Brava
Use Antalya Airport in Turkey for golf holidays in Belek, Turkey
Use Las Palmas Airport for golf holidays in Gran Canaria
Use Tenerife South Airport for golf holidays in Tenerife, unless you can source any flights to Tenerife North for Melia Hacienda del Conde and other resorts in the north of the island.
Use Tenerife South Airport for golf holidays in la Gomera and use the excellent Fred Olsen ferry service from Los Cristianos to San Sebastian port in La Gomera
Deals
Stay & Play Packages always available at the excellent Leonardo Plaza Cypria Maris Beach Hotel
Stay & Play Offers
Package A: 5 nights/3 rounds (Aphrodite Hills inc buggy/Secret Valley/Elea)
Package B: 7 nights/4 rounds (Aphrodite Hills inc buggy/Secret Valley/Elea x2)
Package C: 7 nights/5 rounds (Aphrodite Hills inc buggy/Secret Valley x 2/Elea x2 or 5th round can be at Aphrodite Hills (supplement will apply))
Free Transfers from/to Paphos airport for groups of minimum 4 pax
Free Transfers from/to golf courses for groups of minimum 4 pax  
Prices shown are All Inclusive basis*, standard twin/double room.
Supplements will apply for single occupancy, room upgrades, half or full board.
Group discounts apply for groups of 12+ guests
* discount available for downgrade to B&B or Half Board
Golf Pro or group leader free (accommodation and green fees) – for minimum 11 paying guests

 

 

Welcome drink upon arrival

 

 

Fruits & wine in room on arrival

 

 

Bottled water in room on arrival – replenished daily

 

 

Free wi-fi in all rooms and public areas

 

 

Free coffee & tea making facilities in the room

 

 

Bathrobes, slippers, and luxury amenities in the room 

 

Lunch box, per person, per golfing day (water, juice, fruit, Health Bar)

 

 

Free use of sauna, indoor pool, high salinity therapy pool, gym & tennis courts

 

 

20% on any SPA treatment

 

 

A Golf gift per person

 

 
1st Sep 2023 to 31st Oct 2023
Package A: £816pp
Package B: £1059pp
Package C: £1139pp
1st Nov 2023 to 30th Nov 2023
Package A: £686pp
Package B: £894pp
Package C: £974pp
1st Dec 2023 to 19th Dec 2023
Package A: £604pp
Package B: £819pp
Package C: £890pp
20th Dec 2023 to 31st Dec 2023
Package A: £686pp
Package B: £894pp
Package C: £974pp
1st Jan 2024 to 15th Feb 2024
Package A: £570pp
Package B: £750pp
Package C: £816pp
16th Feb 2024 to 31st Mar 2024
Package A: £661pp
Package B: £859pp
Package C: £930pp
1st Apr 2024 to 30th Apr 2024
Package A: £697pp
Package B: £909pp
Package C: £980pp
1st May 2024 to 31st May 2024
Package A: £757pp
Package B: £995pp
Package C: £1074pp
1st Jun 2024 to 31st Aug 2024
Package A: £805pp
Package B: £1050pp
Package C: £1221pp
1st Nov 2024 to 30th Nov 2024
Package A: £686pp
Package B: £894pp
Package C: £974pp
1st Dec 2024 to 19th Dec 2024
Package A: £604pp
Package B: £819pp
Package C: £890pp
20th Dec 2024 to 31st Dec 2024
Package A: £686pp
Package B: £894pp
Package C: £974pp
Highlights
Leonardo Plaza Cypria Maris Beach Hotel & Spa, Paphos, Cyprus 4*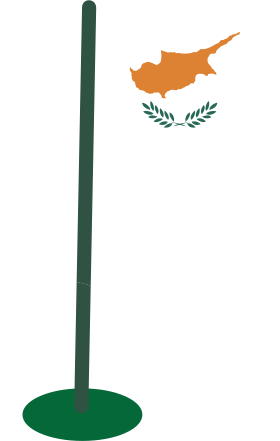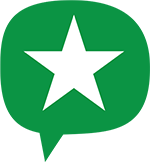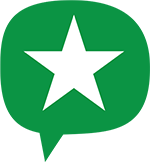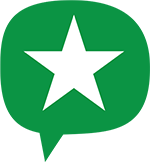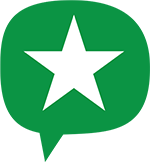 Stay & Play packages available
Great location in Paphos
Many different room options
All Inclusive is the standard tariff