Best cheap golfing holidays for groups
Published on 22nd May 2020 by
Dan Thomson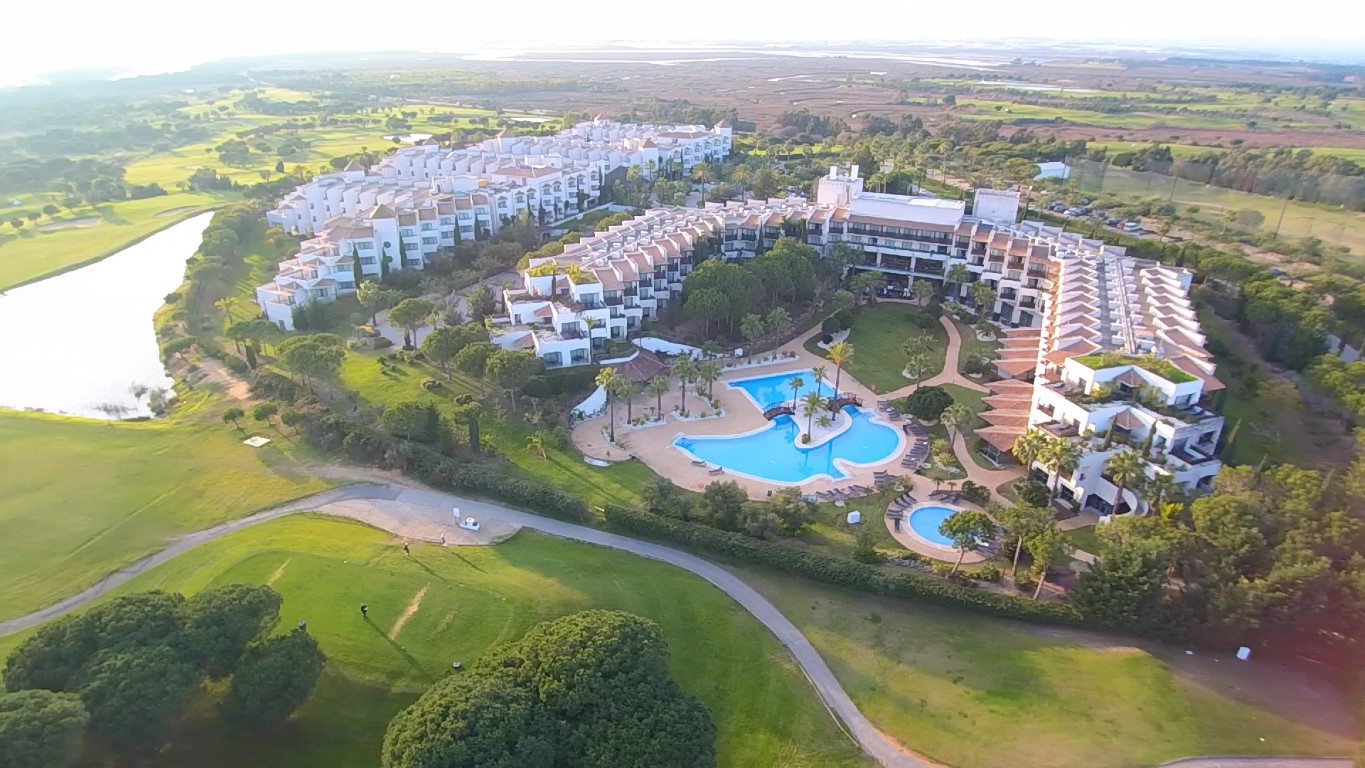 Organising group golf holidays can be a stressful time for the group leaders. Even though many groups select a leader, when it comes to the planning stage and deciding where to go everyone's opinion matters. The larger the group the more opinions, but there are also more personal circumstances to consider and sometimes to keep everyone happy its always easier finding the cheapest golf holiday! So, here is where we come in, below are our recommended golf destinations for those groups looking for the best value for money packages available.
Spain is our favourite golfing destination and is only a short flight from the UK. Many golfers believe the golfing season in Spain is from April – October. However, during our inspection visits in low season (November – February) we are usually playing golf in shorts and polo shirts!
Low season equals low pricing, low pricing equals a cheap golf holiday and a happy golfing group.
So, where is the best combination of great prices and high quality for a golfing holiday in Spain for groups?
Precise Resort El Rompido (above) is my answer straight away! A short 45-minute drive from Faro Airport, El Rompido not only offers free places for groups of 8 or more all year round but they also offer free airport transfers for all groups booking 7 nights. El Rompido is a 5 star Golf Resort, with two championship courses onsite, El Rompido North and El Rompido South. After your round, you can relax in the clubhouse or take a short 2-minute walk back to the hotel bar. Many groups favour the latter as from £18pp per night you can enjoy an all-inclusive bar from 6pm each evening. If you include the drinks package on your 7 night's half board basis and 5 rounds of golf package, your group can benefit from a week's golfing holiday, on semi all-inclusive basis from only £529pp.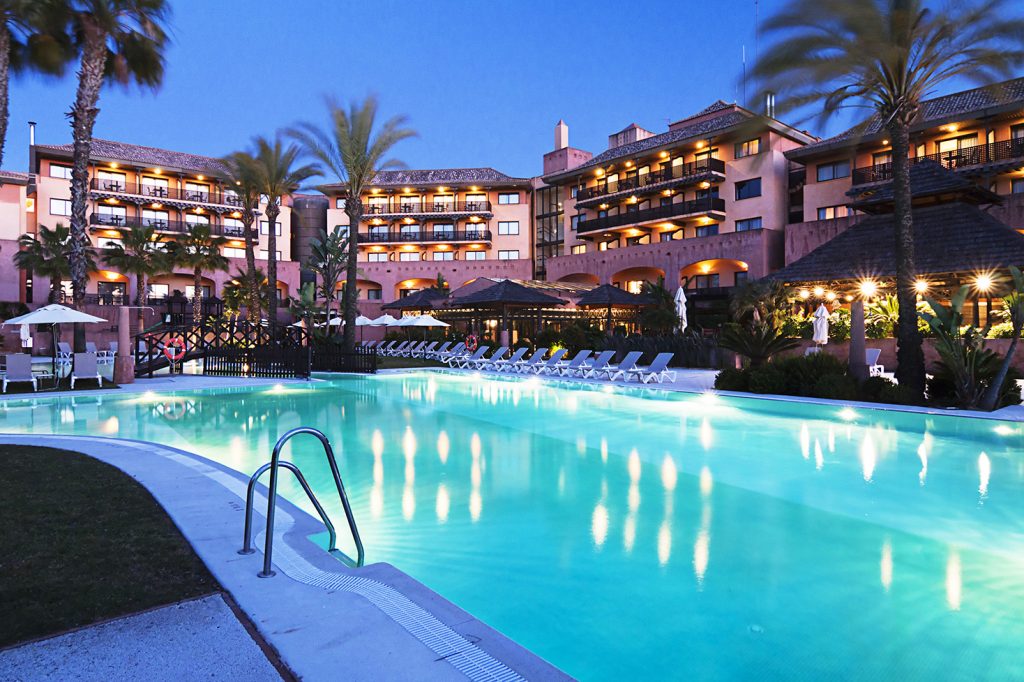 If the group are keen golfers and like to play as much golf as possible whilst on holiday, then the 4 star DoubleTree by Hilton Islantilla Beach & Golf just down the road from El Rompido is the one. Daily unlimited golf is on offer every year at Islantilla Golf Resort from only £67pp per night on half board basis and that is without including group leader discounts! Following a recent renovation and now managed by the Hilton Group, Doubletree Islantilla Golf Resort is certainly the one to watch out for and with the prices they are offering it's certainly worth putting this option forward to the group. We understand not all the group want to play golf all day, which is why Islantilla works so well. The 3 loops of 9 holes all finish at the clubhouse, so golfers who enjoy an afternoon beer can simply wait on the terrace and offer some support as spectators whilst the rest of the group finish their final 9.
"I want an all-inclusive golf holiday on a golf resort for my group of 12", is a statement we are hearing on a much more regular basis. Although Portugal is still Europe's No.1 golfing destination, many of our clients have played every course on the Algarve and the Portuguese cannot build courses quick enough. Therefore, golfers are now travelling further afield and an all-inclusive 5* Hotel in Turkey, with golf onsite and up to 15 other courses within a 10-minute transfer seems to tick a lot of people's boxes. Especially when they don't have to get their wallet out at the bar! Travelling to Turkey takes the stress away of the well-known 'kitty/whip' or taking it in turns to go to the bar, in some cases you won't spend a penny as many golf courses in Belek are now offering clients an all-inclusive concept whilst at the course too!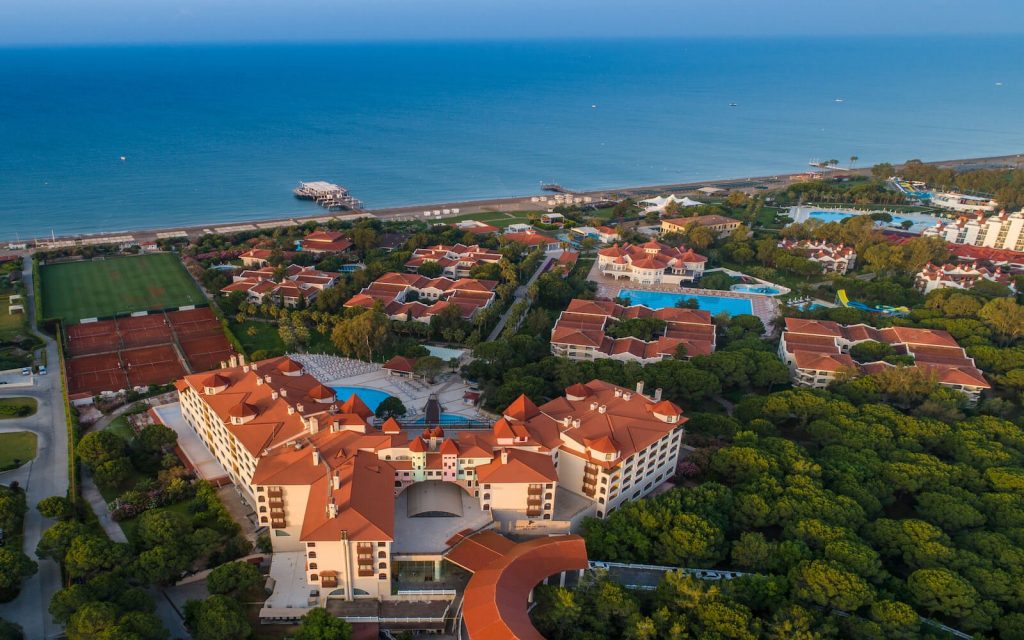 Our favourite resort in Turkey is the Sirene Belek, an amazing 5* all-inclusive hotel with two onsite championship golf courses. In recent years, the PGA Sultan GC has held the European Tour Turkish Airlines Open and is a great test for even the lowest of handicaps. If a more relaxed game of golf is what you are looking for then the Pasha is a worthy sister course to the Sultan. All packages in Turkey include private airport and golf transfers… another worry taken away from the group leaders!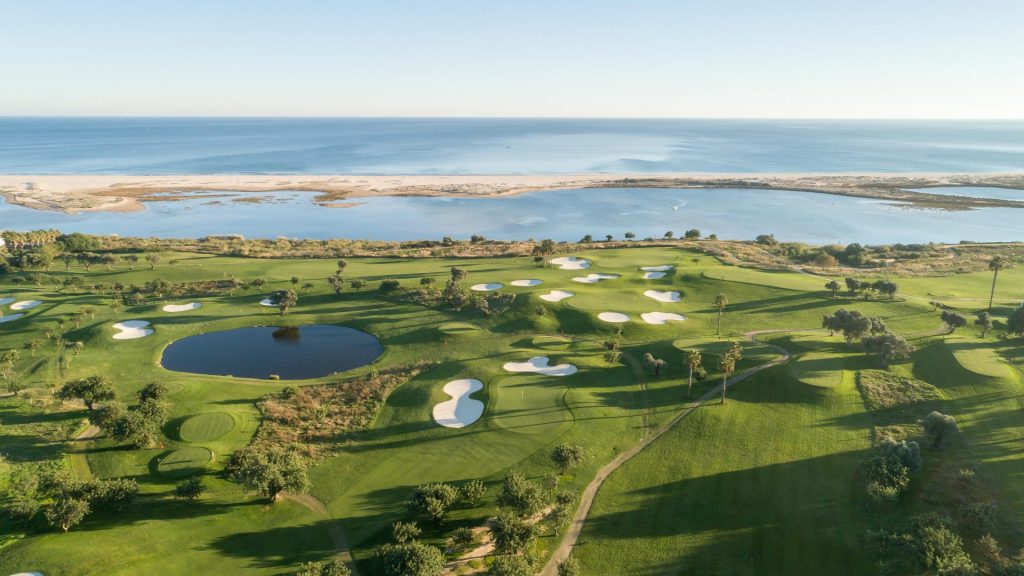 Finally, we cannot forget to mention our golf holidays in Portugal. As we previously mentioned, The Algarve in Portugal still boasts the title of Europe's No1. Golfing Destination and although some hotels and courses do charge a dramatic premium for their location, we have some fantastic value packages available across The Algarve. The Eastern Algarve is a firm favourite of The Golf Travel People, and we still can't believe some golfers haven't experienced this region. A short 30-minute car journey from Faro offers the small towns of Tavira, Montegordo and Altura, boasting a selection of excellent 4* Hotels with extremely cheap prices. In some cases, rooms per night in these hotels can be half the price of the typical 4* hotel in Vilamoura. Your group can experience the friendly Portuguese service at the local bars & restaurants in these towns all year round. Close by there are 6 championship courses, Castro Marim; Quinta do Vale; Benamor; Quinta da Ria, Quinta de Cima and finally Portugal's No1. Monte Rei Golf & Country Club (which always includes a buggy) – another group essential!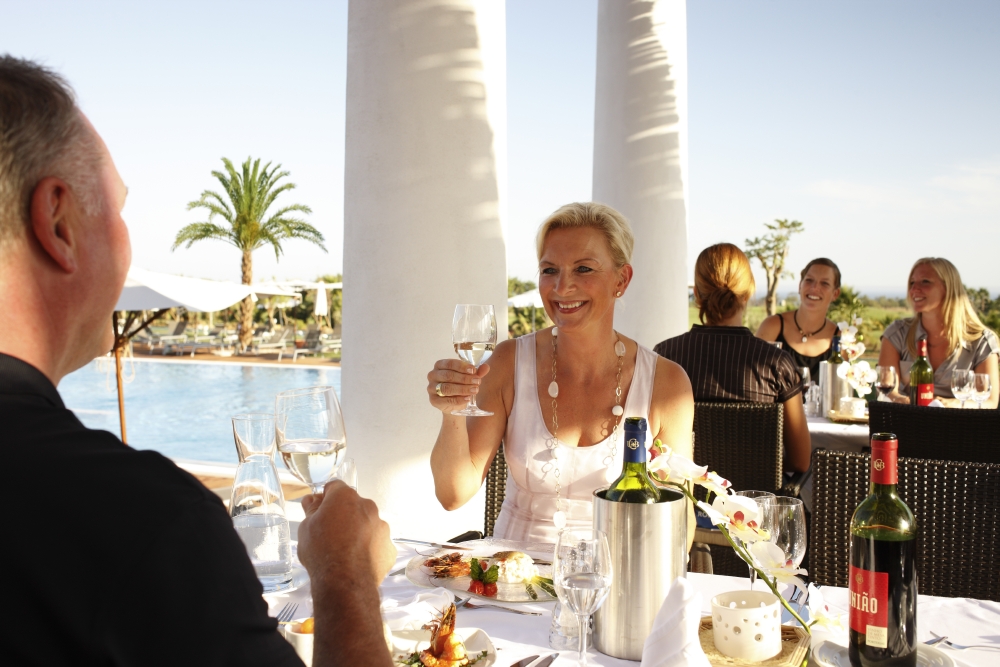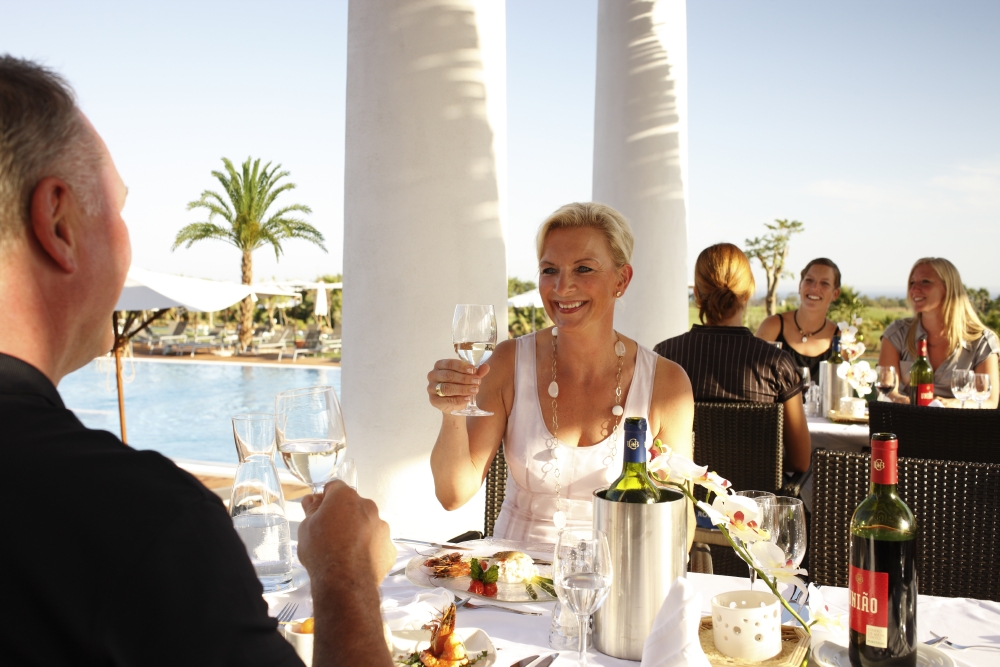 The Eastern Algarve also offers an excellent golf resort – Robinson Club Quinta da Ria – with the on-site golf courses of Quinta da Ria and Quinta de Cima just a pitching wedge from your terrace. A fully all-inclusive resort, the Robinson Club offers premium drinks from 11am, a great restaurant for breakfast, lunch and dinner as well as snack bars/pool bars open throughout the day.
We hope the above has helped narrow down the cheapest golfing destinations for your group. Please feel free to contact us on 03300 174 851 or email enquiries@golftravelpeople.com.
Looking forward to seeing you all on the fairways again soon