Best Golfing Resorts to Play Unlimited Golf
Published on 5th October 2017 by
Dan Thomson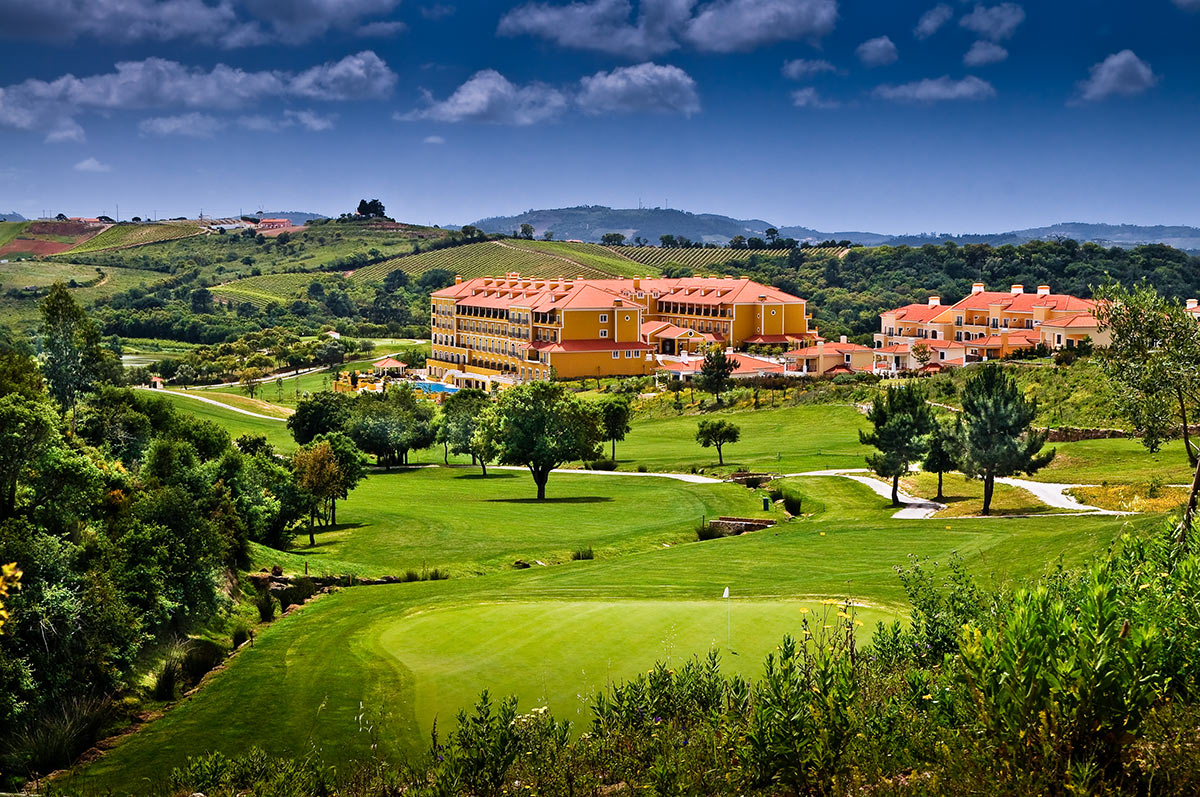 The golfing season may be drawing to an end as the days get shorter and the weather starts to turn wintery, but that doesn't mean you can't play all year round. For many keen golfers, the pleasure (and sometimes agony) of a round of golf can continue abroad.
Golf resorts in Portugal, Spain and Turkey allow for milder and warmer weather right through Christmas so that your clubs don't gather any dust and you can keep your game up to scratch. With this in mind, we've put together some of the top golf resorts that provide unlimited rounds of golf when you venture onto the continent.

Set in a stunning valley between the hills and coastline, the Dolce Campo Real is a Donald Steel designed course offering Stay and Play packages with unlimited golf (that's right, as many rounds of golf as you want). Golfers can relax in a 5 star hotel with a selection of 3 restaurants, bars, swimming pools, spa, health club and tennis to keep them occupied when they're not on the course.
Dolce Campo Real golf resort is easy to get to with just a 30 minute taxi ride from Lisbon airport and only 15 minutes from the Silver Coast. Buggies are advised on this hilly terrain but with the course open over Christmas, this is the perfect place for relaxation, sun and golf whilst the rest of the UK suffers the cold.

Nestled on the south coast of Portugal in the Algarve, the 5 star Penina Golf Resort offers all-year-round sunshine and golf. With 3 immaculate courses to pick from, the Sir Henry Cotton designed resort was the first golf course built in the Algarve back in 1966. Since then, it's been host to the Portuguese Open regularly and is often featured on the European Seniors Tour.
Golfers can enjoy unlimited rounds on the largely flat but woodland courses. The Championship course is the only full 18 hole course at the resort, but the two nine-holers provide a great chance for more practice and are ideal on particularly hot days when 18 holes may be too much time spent in the sun.

Also popular for unlimited rounds of golf is the Spanish Islantilla Golf Resort. The resort is more geared towards groups than other golf resorts making it the ideal location for all types of golf groups and societies. The 27-hole golf course has more than enough challenge for even the most seasoned golfer, whilst the resort offers a beach club, football pitches and even specialist tours all year round for those who don't want to pack their golf clubs.
Located near the border to the Algarve and near the city of Huelva, Islantilla is just a short journey from both Faro and Seville. It's location close to the historic city of Seville as well as neighbouring Portugal mean that guests have ample opportunity to enjoy both Portuguese and Spanish culture without ever having to travel too far.

If you're looking for a truly palatial and luxury stay whilst golfing, then you won't get any better than the 5 star Hotel Palacio Estoril on Lisbon's coast. The hotel itself played second home to Spanish, Italian, French and Bulgarian royal families and even featured in James Bond's "On Her Majesty's Secret Service". Equipped with the usual spa, swimming pools, restaurants and stunning architecture the hotel is hard to leave, unless you want to enjoy unlimited golf at the adjacent Estoril Golf Course.
As one of the oldest and most famous golf courses in Portugal, Estoril Golf Club has been enjoyed over the years by the likes of Peter Alliss, Sam Torrance, Colin Montgomerie and Seve Ballesteros. The 5,200 metre long course is colourful and challenging but remains a joy to play whatever level golfer you are.

If Spain and Portugal are too similar and familiar for you then you can consider a golf break in Turkey. Guaranteeing near warm weather all year round and unlimited golf, the Sueno Deluxe Golf Resort in Belek offers all-inclusive accommodation and plenty of attractions.
Settled on the Turkish coast, the lush greens at Sueno Belek have everything you could ask for in a golf course – challenging water hazards, pineland fairways and immaculate greens.
For some relaxation time guests can also enjoy the spa, swimming pools, fitness centre and even full sized football pitches. Outside the hotel there are plenty of cultural activities to keep everyone entertained with the Roman amphitheatre at Aspendos, the Greek Temple of Apollo in Side and Belek's own Troy Aqua waterpark for the kids (and adults!)
To find out more about unlimited golf holidays why not check out https://golfdelaluz.com/ for all the latest and best deals?