5 of the Very Best Golf Resorts for Group Golf Breaks in Portugal
Published on 2nd November 2017 by
Dan Thomson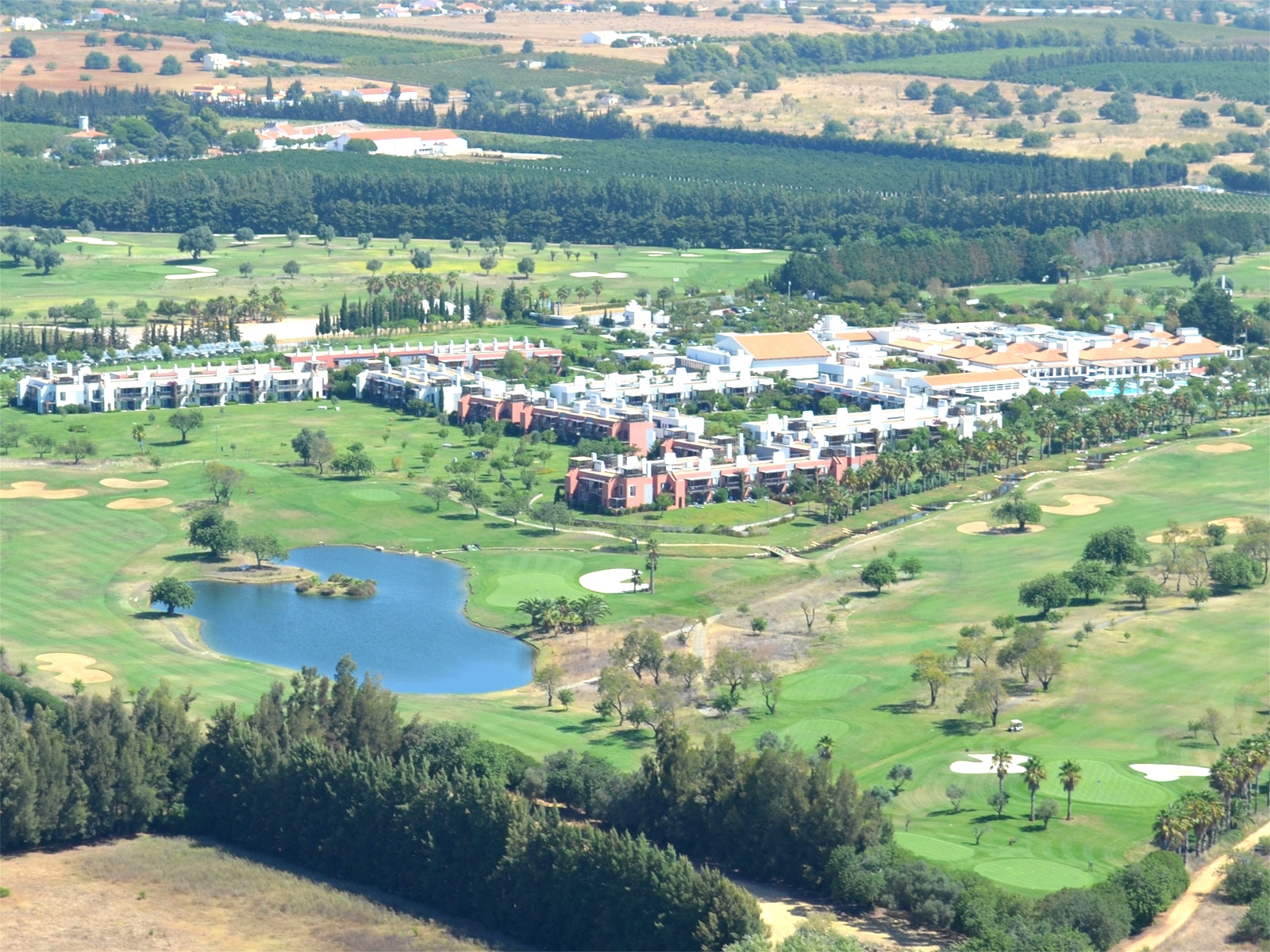 There is nothing quite like getting to play golf every day in the beautiful sunshine on manicured greens with your friends and family. Portugal has long been the go-to destination for group golf holidays with its climate, wide selection of great courses and stunning scenery all major draws for UK golfers. However, trying to organise a golfing holiday for a group can often be a stressful and complicated task. Different people expect different things from their hotels, different golfers have preferences about the type of course they play and everyone is price conscious.
To help make life easier, we've found five of the best golf resorts for groups in Portugal with each one having something slightly different…

Based in the eastern area of the Algarve, this hotel is a high-end luxury full board hotel for those golfers looking for complete luxury during their stay. The Robinson Club Quinta da Ria is a great choice for groups for a number of reasons.
Firstly, it provides a wide range of rooms to suit any group – including families or groups who want interconnecting doors for convenience. Rooms are spacious, well equipped and modern throughout.
Secondly, with Golf de la Luz you can book the all-inclusive package that also includes full use of the Robinson Spa, use of tennis courts and the entertainment programme (featuring dance shows, musicals at the hotel's own theatre and live music).
Thirdly, with 27 holes each day at the Quinta da Cima and Ria golf courses you'll also get pull trolleys included to enjoy the spectacular undulating courses.

An entirely different style of golf holiday for groups is a stay with Monte Rei Villas. Golfing groups can have their own privacy and pleasure by staying in these stunning and spacious villa rentals. Situated in a secure and clean gated village environment, the Monte Rei villa complex can choose to use their own dining facilities or pop along to the on-site restaurants. The Clubhouse offers a huge swimming pool and tennis courts as well as a fully equipped gym, spa and beauty salon.
Groups can also book with Golf de la Luz a wide range of special offers to add to their holiday including angling, wine-tasting, sailing and fine dining experiences on top of their several rounds of golf.
The Monte Rei Golf Club is a Jack Nicklaus Signature course including natural water hazards, pristine white bunkers and well-kept fairways and greens. With both early tee times and twilight tee times on offer, the Monte Rei is the perfect solution for those who want their space and flexibility throughout the holiday.

Perhaps a perfect mix of the Robinson and the Monte Rei is the Amendoeira Golf Resort. Offering a more varied range of accommodation (two bedroom apartments, two bedroom apartments with mezzanine and 3/4/5 bedroom villas, the Amendoeira Golf Resort is perfect for those looking for privacy and comfort without being restricted to just large villas.
The Amendoeira Golf Resort is also a perfect place to use as a base with on-site facilities including football pitches, five-a-side pitches, tennis courts, volleyball courts, gym and a busy sports bar. This means if there are members of the group who want to do more than just play golf then there are on-site facilities to do so.
For the keenest golfers booking with Golf de la Luz, they can bag special offers on 3, 5 and 7 nights stays with unlimited golf and buggies included in the cost. Golfers can take advantage of buffet breakfast each morning to get them started and then enjoy the two 18 hole and 9 hole Academy courses during the day. For families travelling with junior golfers, there's even a specifically designed junior course so that the kids don't feel left out.

For golfing parties that aren't bothered about villas or self-contained apartments and want the luxury of a hotel, then the Evolutee Hotel is likely to tick all the boxes. This designer hotel is stylish, modern and innovative in all of its rooms and grounds. As more of a boutique hotel with just 39 bespoke rooms, it provides guests with a huge Spa and Wellness area, indoor and outdoor pools, 3 lively bars and top dining restaurant.
At the Royal Obidos Golf Club, players can enjoy Seve Ballesteros' final golf course design that makes for a real treat for golfers of any level. Groups can even sign up to receive the full VIP experience with golf buggies, champagne after each round and private practice sessions at the range all included in the cost.

Based in the Lisbon area of Portugal the Aroeira Resort is an alternative to the busier courses of the Algarve. Accommodation available includes 1 and 2 bedroom apartments that come with fully equipped kitchens for groups that want to save some cash by doing their own cooking. However, the brilliance of Aroeira is the flexibility and variety of options on your doorstep. If your group prefer not eat out in a hotel every night, then an apartment style holiday like this could be perfect with a wide range of great restaurants in the nearby area.
Furthermore, for those looking to do a bit more than golf, there is Almada Forum – Portugal's second largest mall and Lisbon just 25km away.
For those who definitely only want to golf then Aroeira is equally perfect as it offers unlimited golf to Golf de la Luz customers. The Aroeira 1 is set in a stunning but challenging pine wood with plenty of lakes and natural obstacles to keep things interesting. The Aroeira 2 meanwhile is built to European Tour standards and was specifically designed to host professional tournaments like the Portuguese Open.