Overview
Designed in 1973 by Gary Player, El Paraiso Golf Club is one of the most established courses on the Costa del Sol. Set out in the peaceful El Paraiso valley with the backdrop of the majestic 'La Concha' mountain to the north and the sparkling Mediterranean to the south, El Paraiso has the envious reputation of not only providing one of the best championship course layouts on the coast, which draws players back time and time again, but also being the friendliest international club too. New members, golf societies and visitors are welcome.
El Paraiso Golf is one of the oldest established courses on the coast. For more than twenty years it has been a mecca of golf, whether you are a low handicap or just wanting to enjoy a round of golf on your holiday, the course offers golfers of all ages and abilities an exciting challenge.
The setting is incomparable – lush fairways are punctuated by meandering streams, flanked by palm trees and an abundance of exotic fauna, including oleander, jacaranda and mimosas. Lakes provide a home for waterbirds and the golf balls of the unwary!
Opened in 1973, the course enjoys the distinction of being a Gary Player design. By 1993, although commercially owned, the Club had over 400 members and, apart from the golf, the Club provided a very active social life for the mainly expatriate membership. At this point the whole existence of the club was threatened when the then owner, Wimpey Construction, decided to sell it.  The members decided to raise the finance between them and negotiated the purchase of the land and the business of the golf club in 1996. Ever since then, it has remained as one of the very few clubs on the Costa del Sol which is owned and run by the members.
The setting, ambience and layout of the course have always made it popular among visiting golfers to the coast.  However as new courses were being built in the area, competition for business became intense. During the financial crisis starting in 2007, some golf courses closed and others struggled to survive.
El Paraiso made difficult business decisions, including drastic reductions in staff, and this enabled the Club to emerge from the crisis in a strong position. Over the past five years, major investment has been made in improving the quality of the playing experience and also of the old Andalusian finca style clubhouse.
What our customers say
There are no reviews yet. Be the first one to write one.
0 out of 5 stars (based on 0 reviews)
Tell us about your experience
Search Flights
Deals
3 course multi-round golf packages available with El Paraiso, Chapparal and Cabopino golf courses – play multiple rounds of golf over the 3 courses with anytime, Early Bird or twilight tee time options:
3 – 8 rounds over 10 days
9 – 15 rounds over 21 days
16 – 20 rounds over 30 days
21+rounds over 30 days – please ask for a full quotation!
Golf & Buggy Offers always available… please ask for the best prices
Highlights
El Paraiso Golf Club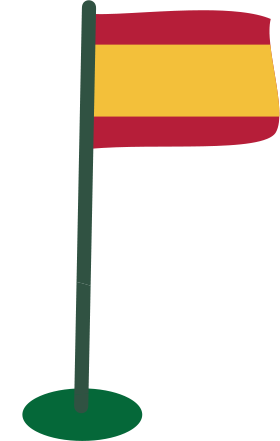 320 sunny days per year
Average temperature of 21°
Less than 2 Km from the beaches
Near Marbella
Easy to find, very close to the coast road