What our customers say
0 out of 5 stars (based on 0 reviews)
Tell us about your experience
Par: 72
Max Length (Men): 6707m
Max Length (Ladies): n/a
Slope (Men): n/a
Slope (Ladies): n/a
Year Opened:
Designer: Peter Townsend (European Golf Design)
Manager: n/a
Pro: n/a
Golf Director: Jose Maria Cazal-Ribeiro
Search Flights
Deals
Orizonte Golf Courses 2019/20 rates
(all below rates also available with optional 2 hours driving range & unlimited range balls, supplement applies)
Low Season
16th November 2019 – 28th February 2020 and 1st June – 15th September 2020
5 round passport only £190pp (2 courses can be played twice)
Quinta do Peru GC – 1 round only £46pp
Aroeira 1 & 2 – 1 round only p
Ribagolfe 1 & 2 & Santo Estevao – 1 round only £31pp
High Season
1st – 15th November 2019/1st March – 31st May 2020/16th September – 31st October 2020
3 round passport only £143pp (3 different courses)
5 round passport only £232pp (2 courses can be played twice)
Quinta do Peru GC
1 round only £58pp
2 rounds only £114pp
3 rounds only £169pp
4 rounds only £220pp
5 rounds only £270pp
Aroeira 1 & 2
1 round only £52pp
2 rounds only £100pp
3 rounds only £147pp
4 rounds only £191pp
5 rounds only £233pp
Ribagolfe 1
1 round only £45pp
2 rounds only £89pp
3 rounds only £131pp
4 rounds only £171pp
5 rounds only £208pp
Ribagolfe 2 & Santo Estevao
1 round only £43pp
2 rounds only £86pp
3 rounds only £125pp
4 rounds only £163pp
5 rounds only £198pp
GREAT VALUE – Orizonte Stay & Play Packages!
Stay & Play Orizonte Golf Packages available at a range of excellent Lisbon region hotels with 7 night, 5 green fee and 4 night, 3 green fee options – just ask for your full quotation:

Turim AV Liberdade
Hotel Fenix Lisboa
Hotel Costa Caparica
Hotel Sana Sesimbra
Sesimbra Hotel & Spa
Hotel Alfoz
Tryp Lisboa Caparica Mar
1, 2, 3, 4 & 5 round options at all Orizonte Golf Courses (Aroeira 1 & 2, Quinta do Peru, Ribagolfe 1 & 2, Santo Estevao) plus options available to include 2 hours on the driving range each day with unlimited range balls. Plus the exceptional value Orizonte Golf Passport is available for 3 & 5 round deals over the full range of excellent golf courses in the group from only per round.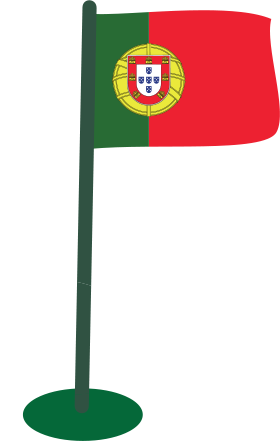 Peaceful countryside location
Quality layout
A challenge for most players
Friendly welcome
Great clubhouse atmosphere at weekends