Overview
Within a 5 minute walk of Monte Gordo Town Centre and the beach, Prime Energize Monte Gordo Hotel is the ideal location for those golf groups looking to experience the local Portuguese bars and restaurants at far more cost-effective prices than similar towns across the Algarve.
One of the newest hotels in the Algarve, the Prime Energize Monte Gordo Hotel has spacious, modern and comfortable rooms all offering large balconies which are perfect for golfers needing that little bit of extra space for your clubs.
During your time away from the course enjoy the Energize Spa open to all guests between 9am – 8pm, Fuel Restaurant, rooftop bar and swimming pool from where you can watch the spectacular sunsets. Live music every Friday and cocktail masterclasses are just a couple of the actives that can be enjoyed on the top floor.
Monte Gordo is in the heart of the Eastern Algarve therefore all golf courses we include in our deals are only a short drive from the Prime Energize Monte Gordo Hotel. Group discounts and buggy deals are available all year round, especially on the Monte Rei and Quinta do Vale packages where buggies can be included free of charge.
Eastern Algarve, Portugal Travel Guide
What our customers say
There are no reviews yet. Be the first one to write one.
0 out of 5 stars (based on 0 reviews)
Tell us about your experience
105 rooms (including 41 suites)
Large public areas
Gardens with native plants such as olive trees and lavenders
Free Wi-Fi
24 Hours Security
Laundry Service
Wake Up Service
Room Service
Check-in Online
Check-in: 3 pm Check-out: midday
Credit Cards: MasterCard, Visa, American Express e Visa Electron
The rooms are spacious, minimalist, elegant and comfortable. The soft, neutral colours that have been used are soothing and calming, inviting one for long naps and repairing night sleep.
DOUBLE ROOM
2 Guests/2 Beds
Total area between 26 and 38 m2 with balcony.
Amenities: Air conditioning with customisable control | Hairdryer in each room | Minibar | Pillow menu | Safe | Free Wifi | Smart TV with access to national / international channels with Television 43 '| Kettle | Amenities Rituals | 24 Hour Reception | Access to the fitness area of the hotel | Access included to indoor pool, jacuzzi and sauna
DELUXE ROOM
2 Guests 2 Beds
Room situated on the upper floors with an area of 30 m2, with private deck. Some of these rooms have sea views (supplement applies)
Amenities: Air conditioning with customisable control | Hairdryer in each room | Minibar | Pillow menu | Safe | Free Wifi | Smart TV with access to national / international channels with Television 43 '| Kettle | Amenities Rituals | 24 Hour Reception | Access to the fitness area of the hotel | Access included to indoor pool, jacuzzi and sauna
Exclusive amenities in Deluxe rooms: Personalised service for each guest | Exclusive Parking Included | Coffee / Tea maker | Comfortable Bathrobe and slippers | Table and chairs on your private terrace
JUNIOR SUITE
3 Guests 3 Beds
Total area between 40 and 50 m2 with balcony. Up to 3 adults or 2 adults and 1 child and/or 1 baby or 2 adults and 2 children.
Amenities: Air conditioning with customisable control | Hairdryer in each room | Minibar | Pillow menu | Safe | Free Wifi | Smart TV with access to national / international channels with Television 43 '| Kettle | Amenities Rituals | 24 Hour Reception | Access to the fitness area of the hotel | Access included to indoor pool, jacuzzi and sauna | Coffee machine
SUITE
4 Guests 4 Beds
Total area between 43 and 55 m2 with balcony. Up to 3 adults and 1 child or 4 adults or 2 adults and 2 children.
Amenities: Air conditioning with customisable control | Hairdryer in each room | Minibar | Pillow menu | Safe | Free Wifi | Smart TV with access to national / international channels with Television 43 '| Kettle | Amenities Rituals | 24 Hour Reception | Access to the fitness area of the hotel | Access included to indoor pool, jacuzzi and sauna | Coffee machine | Comfortable bathrobe and slippers
DELUXE SUITE
4 Guests 4 Beds
Total area: 54 m2 with private deck. Up to 3 adults and 1 child or 4 adults or 2 adults and 2 children under 12 years of age. Some of these rooms have sea views (supplement applies)
Amenities: Air conditioning with customisable control | Hairdryer in each room | Minibar | Pillow menu | Safe | Free Wifi | Smart TV with access to national / international channels with Television 43 '| Kettle | Amenities Rituals | 24 Hour Reception | Access to the fitness area of the hotel | Access included to indoor pool, jacuzzi and sauna
Exclusive amenities in Deluxe Suite rooms: Personalised service for each guest | Exclusive Parking Included | Coffee machine | Comfortable Bathrobe and slippers | Table, chairs and sun loungers on your private terrace
Search Flights
Deals
Highlights
Prime Energize Hotel Monte Gordo 4*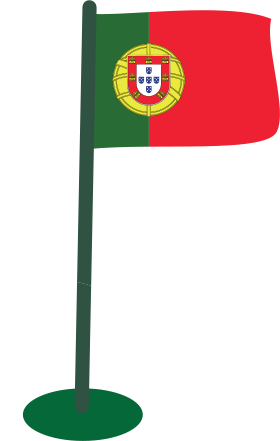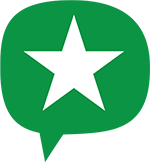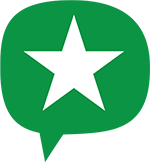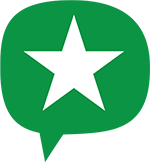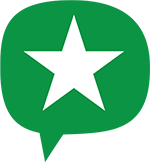 Town Centre Location
Modern & Comfortable Hotel
Great Value Stay & Play Deals
Excellent Spa & Rooftop Pool
Highly Recommended