Overview
Franschhoek, Knysna, St Francis Bay and Pumba Private Game Reserve
FRANSCHHOEK DAYS 1 – 4
Idyllically situated in the Cape Winelands, this peaceful country retreat is one of the oldest towns in South Africa. The once sleepy little village was named Franschhoek, meaning 'French Corner' as it was founded by French Huguenots. The fertile valley of Franschhoek boasts a rich heritage showcased at the fascinating Huguenot Memorial Museum and the Cape Dutch architecture in much of the village remains remarkably well preserved. The town's proximity to Cape Town allows for pleasant day trips during which visitors can explore the area's many world-class wine estates and impressive range of excellent restaurants or simply browse the quaint, upmarket boutiques strewn along the town's lovely tree-lined avenues.
KNYSNA DAYS 4 – 8
Sandwiched between the towering Outeniqua Mountains and the Indian Ocean, Knysna is known as the 'Garden of Eden'. It is surrounded by world-renowned forests, lovely lagoons and pristine beaches. Visitors can look forward to an array of markets offering delicious food and organic locally-made goods, explore the town's picturesque waterfront and quaint streets, adventure through the lush forest, skip over streams and catch a glimpse of the multicoloured Knysna Loerie, take a ferry trip to the famed Knysna Heads and sample the local oysters. Don't miss the opportunity to enjoy a wide range of exciting activities including: surfing, swimming, yachting, jet skiing, boating, fishing, and golfing.
ST FRANCIS BAY DAYS 8 – 10
Located along South Africa's spectacularly scenic Sunshine Coast, just west of Port Elizabeth, St Francis Bay is a picturesque holiday village known for its excellent surfing, pristine white-sand beach and its uniform architecture featuring black roofs and white walls built on the shores of an extensive network of human-made canals. Visitors can enjoy a variety of water activities along the canals and in the ocean such as swimming, boating, and fishing. Don't miss the opportunity to take a day trip to the nearby village of Cape St Francis to explore the century-old Seal Point Lighthouse and the penguin rehabilitation facility.
PUMBA PRIVATE GAME RESERVE DAYS 10 – 12
Pumba Private Game Reserve, set against the beautiful Eastern Cape landscape, is the perfect destination for a Big Five African Safari. Experience Africa's wildlife in their natural habitat, from the famous white lion to hippo, hyena, giraffe, wild dog, cheetah, including 21 antelope species and over 250 bird species. Pumba boasts two uniquely different five-star luxury lodges – Water Lodge, perched on the banks of the Cariega Lake and Msenge Bush Lodge overlooking the Cariega River floodplain, complete with waterhole and panoramic views of the Zuurberg Mountains. Both lodges offer fully appointed luxury bathrooms, wooden decks, plunge pools and outdoor showers. The cuisine is sublime with an Eastern Cape flair complimented by a selection of local wines. Activities include: fishing, birding safaris, guided bush walks and stargazing.
12 Days/11 Nights/6 rounds of golf
Le Franschhoek Hotel and Spa
3 nights
Pezula Hotel
4 nights
St Francis Golf Lodge
2 nights
Pumba Water Lodge
2 nights
Price per person sharing From: R 55,550.00 Currency Conversion Tool (live rates)
Valid From: 01 November 2019 – 30 April 2020 (Excluding Peak Travel Dates)
What our customers say
There are no reviews yet. Be the first one to write one.
0.0 out of 5 stars (based on 0 reviews)
Tell us about your experience
Price per person sharing From: R 45,550.00 Currency Conversion Tool (live rates)
Valid From: 01 November 2019 – 30 April 2020
(Excluding Peak Travel Dates)
Day 01 – Day 04
3 Nights at Le Franschhoek Hotel and Spa in a Deluxe Room – (Bed & Breakfast)
Day 04 – Day 08
4 Nights at Pezula Hotel in a Deluxe Suite – (Bed & Breakfast)
Day 08 – Day 10
2 Nights at St Francis Golf Lodge in a Standard Room – (Bed & Breakfast)
Day 10 – Day 12
2 Nights at Pumba Water Lodge in an Impala Chalet – (All meals, activities and selected drinks)
Golf (6 Rounds)
Day 02 – Pearl Valley Golf Estates: (Including shared golf cart)
Day 03 – Paarl Golf Club: (Green fee only)
Day 05 – Pezula Golf Estate: (Including shared golf cart)
Day 06 – Simola Golf Estate: (Including shared golf cart)
Day 07 – Knysna Golf Club: (Green fee only)
Day 09 – St Francis Links: (Green fee only)
Day 02 – Pearl Valley Golf Estates: (Including shared golf cart)
The masterplan was shaped by the vision of golf legend Jack Nicklaus and his unique touch is evident throughout the course at Pearl Valley Golf Estates. Nicklaus, who was recent named 'the most influential man in golf' in a prominent international golf magazine, has used his wealth of knowledge and experience in the game to develop a truly stunning golf course.
Every hole is played against the spectacular backdrop of the mountains surrounding the estate and all are challenging due to the startegically set bunkers and fast greens. The prevailing winds throughout the area have also been taken into consideration with the course design; the winter being northwesterly and the summer wind from a southeasterly direction. All par 3s and par 5s play in different directions, ensuring that the same conditions are seldom experienced during a round.
Day 03 – Paarl Golf Club/Boschenmeer Country Estate: (Green fee only)
Designer David Frost has created a golf course of true championship standard. At the same time he has achieved a first class golfing experience that will both challenge the low handicap and scratch golfer, yet not be too daunting for the less experienced 'weekender'.
The 27-hole layout consists of the "Berg River Nine" (1-9), the "Paarl Nine" (10 – 18), and the new "Boschenmeer Nine" (19-27). It lends itself to championship play, with more simultaneous rounds possible.
Day 05 – Pezula Golf Estate: (Including shared golf cart)
This stunningly beautiful golf course is a sweeping spectacle of fairways and greens rolling through the pristine Southern Cape landscape. The breathtaking, award-winning 18-hole golf course, designed by David Dale and Ronald Fream of GolfPlan USA, offers visitors who wish to play the ultimate golf course in Knysna, an unsurpassed golf experience, and rates amongst the best and the most scenic golf courses in the world. In 2001, just a few months after it opened, the course was awarded Best New Golf Course in South Africa. In February 2005 Compleat Golfer rated it a Five Star Golf Experience.
Day 06 – Simola Golf Estate: (Including shared golf cart)
Built high on a ridge overlooking 13 of the 18 holes of our Simola Jack Nicklaus Signature Golf Course, Simola Hotel Country Club & Spa was designed to take advantage of the amazing vistas over Knysna, the Knysna Lagoon and the Indian Ocean in the distance.
With accommodation for 160 guests, a bistro-style restaurant (and glassed-in wine cellar), a spa and gym, indoor- and outdoor swimming pools, conference rooms, children's playground, MTB hire – and, of course, our Simola Golf Clubhouse and Pro Shop – Simola Hotel, Country Club and Spa is perfectly suited to independent travellers, tour groups, and business travellers alike. And surrounded as it is by the beauty of nature, it's sometimes difficult to remember that Simola is just 6 km from the centre of Knysna – and all the attractions of the Garden Route and Klein Karoo.
Day 07 – Knysna Golf Club: (Green fee only)
Knysna has a number of golfing options, two of which offer spectacular views. Pezula Golf Course, on top of the Eastern Head, features breathtaking vistas of the sea and town, while Simola Golf Club, situated on the hills above town, has sweeping panoramas across the lagoon towards the Knysna Heads. Closer to town, but no less challenging or scenic, is the long-standing Knysna Golf Club.
Day 09 – St Francis Links: (Green fee only)
St Francis Links land may not have been grazing land for the sheep and rabbits, but a natural course between the beach and arable land it is. Jack Nicklaus has had the pleasure of taking Mother Nature's best piece of links land and signed his name to something unique. St Francis Links will challenge all who play it and reward those who respect it.
LE FRANSCHHOEK HOTEL & SPA
 | FRANSCHHOEK
Located in the Gourmet Capital of South Africa, Le Franschhoek Hotel and Spa has become one of the ultimate getaways in its class. Capturing the essence of 4-star luxury, the impeccably appointed hotel offers unparalleled views of the mountains and is the perfect setting for a taste of the legendary Cape Wine Routes.
Le Franschhoek retains its elusive charm with a contemporary Cape Dutch feel. Features include Camelot Spa and an ideal destination for team building, corporate functions or even a fairy tale wedding, boasting 5 world class conference venues, seating from 20 to 120 delegates.
Accommodation
This luxury Hotel features 79 en-suite, elegantly finished rooms and suites, two lavish villas, eight double and eight single bedroom villas. Each boasts breath-taking views over either the towering Franschhoek Mountains or manicured gardens. Room facilities include complimentary amenities, an espresso machine with a supply of fragrant coffee pods, Air-conditioning, under floor heating, direct dial telephones, remote controlled television with selected DSTV channels, hairdryers, electronic safes and Wi-Fi provided for your convenience and enjoyment.
Formal Restaurant DISH:
This elegantly portrayed fine dining eatery. Offers diners an opportunity to indulge in a scrumptious a' la Carte menu, complimented by warm service and picturesque placement.
5 Star
Hotel
Spoken Languages: English
No. Rooms: 63
A scenic location, luxurious rooms, on-site activities, locally sourced dining and versatile meeting spaces are only a few of the reasons to make us your Knysna luxury hotel of choice. Located on the Eastern head of Knysna on South Africa's legendary Garden Route, Pezula Hotel is set in a lush paradise of ancient indigenous forests, mountains, lakes, and pristine beaches on the prestigious Pezula Private Estate.
Deluxe Suite – Boasting a private patio with garden views and a spacious interior complete with a log fireplace and a large walk-in closet, our Deluxe Suites offer guests a stylish and luxurious haven.
Luxury Suite – Featuring scenic golf course or garden views, these larger suites are located on the upper or lower levels and offer either a patio or balcony. Each Suite features an en-suite bathroom with separate bath & shower and separate toilet with bidet.
Superior Suite – 
Featuring a private patio or balcony with spectacular views of the Knysna lagoon, golf course or garden, these spacious Suites are the perfect place in which to relax and unwind in after a day filled with activities and adventures.
PROPERTY FACILITIES
24-hour Security, Activity Desk, Bar, Business Centre, Conference Centre, Gym, Internet Access (Complimentary), Laundry Service (Available), Library, Pool, Restaurant, Secure Parking, Spa
ROOM FACILITIES
Air Conditioning, Balcony / Deck, Bath, Complimentary Wi-Fi, Dressing Gowns, En-Suite, Fireplace, Hair Dryer, Internet Access (Complimentary), Iron / Ironing Board, Mini Bar, Safe, Satellite / Cable Television, Shower, Tea / Coffee, Television, Verandah
SERVICES
Airport Shuttle (Available), Babysitting Service, Credit Card, Room Service (24 hours), Travel Desk
ST FRANCIS GOLF LODGE
 | ST FRANCIS BAY
Presiding over the 1st tee of the Jack Nicklaus designed Links course, St Francis Golf Lodge is a place where golf enthusiasts can escape to indulge their favourite pastime and relax in the beautiful surrounds of St Francis Bay.
The Lodge is rated a 4 Star Guest House by the Tourism Grading Council of South Africa and comprises two five bedroom houses adjacent to each other. The lodge is located within walking distance to The Links Clubhouse which is open from 6h30 daily for breakfast & lunch and on Monday & Wednesday evenings for dinner. The Links Clubhouse also has excellent conference facilities as well as a Day Spa.
Guests have access to both houses and the facilities are shared by all. Each house has a spacious open plan lounge and dining room area with an honesty bar and covered patios with outdoor furniture.
8 Double/Twin en-suite bedrooms with walk-in showers, double basins, tea & coffee making facilities, heaters, safes, hairdryers and standing balconies with views of The Links, the mountains in the distance, the canals and the ocean.
2 Double/Twin bedrooms with full en-suite bathrooms (bath & shower), large private patios (wooden deck) and outdoor showers. These rooms do not have views of the golf course but they are more spacious and are at street/entrance level (no stairs).
Additional facilities includes 24 hour security, a swimming pool with loungers (swimming towels available), free Wi Fi connection in public areas, TV lounge with a big screen television offering the full DSTV bouquet of channels, a DVD player and a library.
TWIN / DOUBLE ROOMS
All rooms feature en-suite bathrooms, TV-DSTV, WiFi internet access, tea and coffee stations, un-interrupted views of golf course, sea and mountain.
PROPERTY FACILITIES
24-hour Security, Bar, Internet Access, Mobile Connectivity, Pool, Secure Parking
ROOM FACILITIES
En-Suite, Fan, Hair Dryer, Heated Towel Rails, Heater, Pure Cotton Linen, Safe, Satellite / Cable Television, Shower, Tea / Coffee, Television, Underfloor Heating
SERVICES
Credit Card, Laundry Service
PUMBA WATER LODGE
 | PUMBA PRIVATE GAME RESERVE
Pumba Private Game Reserve's very own Water Lodge provides the perfect balance between an idyllic African safari and true 5-star luxury. Guests of the Water Lodge will be privy to unrivalled views over Lake Kariega, complemented by inviting hospitality and a warm atmosphere. All nestled within the malaria-free province of the Eastern Cape, guests can look forward to spotting the Big 5 (leopards, lions, elephants, buffaloes and rhinoceroses) as well as the free-roaming pride of magnificent White Lions, wild dogs, hyenas and cheetahs.
In addition to the ultimate safari experience, this lodge also offers romance, intimacy and convenience, making it the ideal retreat for honeymooners, families or corporate guests. Conference and wedding venues complete the world-class experience within the Eastern Cape beauty.
Water Lodge, set amongst dense bush veld overlooking Lake Kariega, offers 12 stone walled, thatched chalets leading off into meandering timber footpaths. All Chalets open onto private game viewing decks boasting plunge pools and outdoor showers. The indulgent bathrooms offer free-standing tubs and double basins, and each room is fitted with an earthenware fireplace.
Impala Chalet
All 8 standard Impala Chalets are spacious at 144sqm with large comfortable king size beds that convert to twin and invite guests to relax and enjoy the fantastic views overlooking Lake Cariega. The rooms are luxurious yet understated with every attention to detail and quality the key to the decor.
Each room has stunning framed pictures of wildlife giving each chalet a touch of individuality. The en-suite dreamy bathrooms boast free standing deep baths, separate showers and heated towel rails. Each room has a game viewing deck, plunge pool and outdoor shower where guests can relax in ultimate privacy. All rooms are equipped with a mini bar fridge as well as tea and coffee facilities. Earthenware fireplaces add warmth to the rooms on chilly nights.
Gemsbok Chalet
These superior chalets are spacious and individually decorated and include a lounge area recessed from the bedroom with generous built-in daybed ideal for curling up with a good book whilst listening to the calls of Africa.
Kudu Suite
This stylish 2-bedroom chalet has a lounge area separating the 2-bedrooms. Generous proportions with every attention to detail, crisp white embroidered linen and a comfortable king-sized bed make the main room a heavenly retreat. The second bedroom has its own private bathroom and shower area. A wraparound deck with private plunge pool and steam room below complete this picture of ultimate luxury.
In-room amenities in all rooms include:
Mini-bar and hospitality trays
Air-conditioning and heating
Fireplace
Ceiling fan
Mosquito net
Electronic Safe
Direct-dial telephone
5 Star
Spoken Languages: Afrikaans, English
Special Interests: Adventure, Big 5, Birding, Fishing, Flora, Gourmet, Leisure, Nature, Star Gazing, Wildlife, Wine
PROPERTY FACILITIES
Conference Centre, Gym (nearby), Internet Access, Kiddies Club, Malaria Free, Mobile Connectivity, Pool, Secure Parking, Spa
ROOM FACILITIES
Air Conditioning, Balcony / Deck, Dressing Gowns, En-Suite, Fireplace, Hair Dryer, Mini Bar, Private Pool / Jacuzzi, Safe, Shower, Tea / Coffee, Verandah
SERVICES
Airport Shuttle, Babysitting Service, Laundry Service, Room Service
BANKING AND CURRENCY
Currency
The currency is the Rand, which is divided into 100 cents. There are R200, R100, R50, R20 and R10 notes. Coins come in R5, R2, R1, 50c, 20c, 10c and 5c.
Banking
Banks are found in most towns, and are generally open from 09h00 to 15h30 on weekdays and 08h30 to 11h00 on Saturdays (Closed Sundays and Public Holidays). Most of them offer foreign exchange services – with cash, bank & credit cards as well as travellers cheques. You can also obtain cash from automatic teller machines (ATMs). Several international banks have branches in the main city centres. Always advise your bank that you are travelling outside of the country as they might block your purchases if they are not informed.
TRAVEL, TRANSPORT AND GETTING AROUND
Travelling around South Africa is relatively easy by air, road and rail.
Principal air routes are serviced by SAA and British Airways, operated by Comair. There are 2 low-cost carriers on main routes, namely Kulula.com and Mango.
Facilitating travel around South Africa are 10 airports managed by the Airports Company South Africa (Acsa). In addition, there are some 90 regional airports, including the Kruger Mpumalanga International Airport in Nelspruit and the Skukuza Airport, offering access to the Kruger National Park.
An extensive tarred road system makes travelling in South Africa by vehicle convenient and easy. You will find gravel roads in rural areas though. Note:
A valid international driver's licence is required.
We drive on the left hand side of the road.
Wearing seat belts is compulsory and cell phones can only be used 'hands free'.
Speed limits are generally set at 120km on freeways, 100km on secondary roads and 60km in urban areas.
Toll fees apply on certain national roads.
Petrol stations are widespread.
Most global car hire firms have branches in South Africa
Another means of getting around South Africa are luxury inter-city bus services such as Greyhound and Trans-Lux. Metrobus buses are available for in-city transport. Metered taxis must be ordered by telephone. There is a hop-on-hop-off bus in Cape Town and Johannesburg.
Our rail system includes the long-haul, inexpensive Shosholoza Meyl Metrorail trains. More luxurious options are the Blue Train, Premier Classe and the steam train Rovos Rail. There is also the new Gautrain rapid transit railway system in Gauteng Province which links Johannesburg, Pretoria, Ekhuruleni and OR Tambo International Airport.
FOOD, DRINK AND CUISINE ADVICE
Standards of hygiene in relation to food health and safety in South Africa, are generally high in hotels, restaurants, pubs and nightspots. Tap water in South Africa is safe to drink and cook with when taken from taps in urban areas. Not all tap water in rural areas is safe for consumption, so take precautions if necessary.
It is safe to eat fresh fruit, vegetables and salads, and put ice in your drinks. South Africa's fish, meat and chicken are of excellent quality, so there is no need to limit yourself when enjoying the local cuisine.
Restaurants are subject to South Africa's food safety control legislation, which is implemented by local government. Regulations include certification and regular inspections by health inspectors to ensure hygienic standards are maintained.
Street food is not as common in South Africa as it is in other countries, although vendors selling traditional snacks and meals can be found in city centres and townships. Food safety in such instances cannot always be guaranteed.
CLIMATE AND WEATHER
South African temperatures, which are measured in centigrade, average at highs of 28°C to average lows of 8°C in the summer months while winter temperatures range from 1°C at night to around 18°C in the day. Average annual rainfall is on the low side at under 500mm a year, making the country somewhat dry. Much of the rain falls in the Western Cape in the winter, differing from the rest of the country, which experiences summer rainfall. On the plus side, the South African climate boasts more than its fair share of sunshine, recording an average of 8.5 hours a day.
CLOTHING AND DRESS RECOMMENDATIONS
Summer
Bring clothes that are cool, light and comfortable because summer temperatures can get well into the 30 – 40 degree Celsius range in some areas. Also bring an umbrella or raincoat during summer as this is when most of the country gets its rain, but don't forget a swimming costume (bathing suit).
Winter
The winters are generally mild, comparing favourably with European summers. But there are days when temperatures dive, especially in high-lying areas such as the Drakensberg, so be prepared with jerseys and jackets. Cape Town gets its rain during the winter season so it's advisable to bring rain gear along.
General
Always bring a hat, sunglasses and sunblock as the sun can be strong even in the winter months.
Walking shoes are a good idea all year-round, with warm socks in the winter.
If you are doing business in the country, business attire (suit and tie) is generally called for in the corporate sector, but media for example generally dress more casually.
For game viewing, a couple of neutral-toned items will be useful, but there's no need to go overboard. A good pair of walking shoes is also advisable.
For the evening, if you are dining at an upmarket restaurant or seeing a show, smart-casual attire is recommended.
ELECTRICITY AND PLUG STANDARDS
Current is 220/240 volts at 50 cycles per second. A three-point round-pin adapter plug should be brought for your electrical appliances – such adapters are also available at major airports..
Skyscanner Flight Booking Service
Click the image below to start searching SkyScanner for low-cost flights for your golf holiday from your local airport.
To save money on your golf holiday, The Golf Travel People recommend using our partners at Skyscanner to book your flights to your golf break destination. Please use the bespoke flight search engine to book the best priced flights to your preferred golf travel gateway airport.
Use Faro Airport in Portugal for the Algarve and also the Huelva region of the Costa de la Luz
Use Jerez/Seville/Gibraltar/Malaga airports for the Cadiz/Jerez region of the Costa de la Luz
Use Alicante/Murcia/Almeria airports for the entire south eastern region of Spain
Use Girona or Barcelona airports for the north east of Spain including the Costa Brava
Use Antalya Airport in Turkey for golf holidays in Belek, Turkey
Use Las Palmas Airport for golf holidays in Gran Canaria
Use Tenerife South Airport for golf holidays in Tenerife, unless you can source any flights to Tenerife North for Melia Hacienda del Conde and other resorts in the north of the island.
Use Tenerife South Airport for golf holidays in la Gomera and use the excellent Fred Olsen ferry service from Los Cristianos to San Sebastian port in La Gomera
Highlights
Winelands, Garden Route & Eastern Cape Experience 11 Nights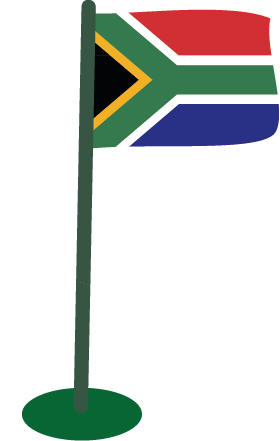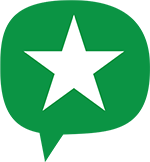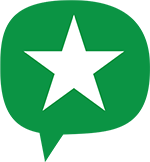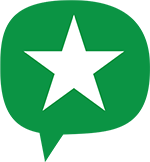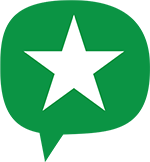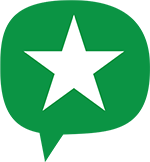 12 Days/11 Nights/6 rounds of golf
Price per person sharing From: R 45,550.00 Currency Conversion Tool (live rates)
Valid From: 01 November 2019 – 30 April 2020 (Excluding Peak Travel Dates)
Le Franschhoek Hotel and Spa – 3 nights
Pezula Hotel – 4 nights
St Francis Golf Lodge – 2 nights
Pumba Water Lodge – 2 nights