Overview
7 nights at Sun City Cascades in a Luxury Room (Bed & Breakfast)
5 rounds of golf over the 2 Sun City golf courses
SUN CITY DAYS 1 – 8
Stretching along the border of the Pilanesberg National Park, in the North West Province, Sun City is internationally renowned as South Africa's premier holiday resort and offers a multitude of attractions and activities to keep all visitors entertained for days. With its combination of golfing, gaming and gambling, as well as world-class hotels, it is a mini Las Vegas in the African bush. It is also known as the only surf-and-safari destination within a two-hour drive of the landlocked city of Johannesburg. Visitors can choose from a range of wonderful accommodation options including the opulent 'Palace of the Lost City' or the elegant 'Cascades' or enjoy the endless rolling waves at the 'Valley of Waves'.
From R 21,450.00 Currency Conversion Tool (live rates)
Valid From: 01 December 2019 – 30 November 2020
What our customers say
There are no reviews yet. Be the first one to write one.
0.0 out of 5 stars (based on 0 reviews)
Tell us about your experience
SUN CITY CASCADES HOTEL
 | SUN CITY
Named for the waterfalls and calming pools that trickle throughout the property, the 5-star Cascades hotel is an oasis of calm in the midst of the Sun City Resort and in close proximity to all the activities Sun City has to offer.
Top reasons to book your stay at the 5-star Cascades hotel:
Your choice of 241 guest rooms, consisting of 97 standard rooms, 39 superior luxury rooms, 15 luxury balconied rooms, 78 family rooms, 6 luxury suites, 1 presidential suite, 2 superior suites, 1 garden suite and 2 paraplegic rooms.
All rooms overlook the gardens and the white sands of the pool's beach area.
Explore the pathways that crisscross the scenic gardens, and enjoy the cheerful sounds from the bird aviary.
The Cascades is home to the Peninsula restaurant. You can also enjoy sundowners and cocktails ordered from the Luma Bar and Lounge.
Work up a sweat on the hotel's tennis courts.
Stay connected with the office at the fully equipped business centre.
The Entertainment Centre is in close proximity, as is the Valley of Waves and a variety of other exciting activities.
The Superior Luxury Balcony Room offers a king size bed and en-suite bathroom with separate shower and double vanity units. The private balcony offers views over Sun City (other room types available – supplements apply)
Sleeps 2 people
1 bedroom with King size bed
1 bathroom with Separate bath and Separate shower
Includes breakfast
The Valley of Waves
The Valley of Waves water park is Sun City's legendary hub for all kinds of water fun. Offering family-friendly water activities that appeal to adventurers of all ages, there is something for everyone at this iconic Sun City water park. Both day visitors and Sun City Resort guests are invited to enjoy a full day of exciting activities, with a designated children's area and lifeguards on duty. The main attraction at Valley of Waves is the Roaring Lagoon – a 6 500 square metre wave pool with hydraulic mechanisms that generate waves of nearly 2 metres high every 90 seconds.
The Temple of Courage
Perhaps even more famous than the Valley of Waves, the Temple of Courage promises an exhilarating adrenalin rush with a 17-metre drop down a 70-metre slide. The almost vertical slide takes riders hurtling under a bridge and splashing into a small pool. There are also two body slides – the Tarantula and the Scorpion, and two tube rides – the Viper and the Mamba.
The Maze of the Lost City
The largest permanent maze in the Southern Hemisphere, The Maze of the Lost City is constructed from artificial stone and wood, creating the illusion of an ancient archaeological discovery. It's just as much fun for families to explore, as it is for teambuilding and corporate functions. The Maze of the Lost City was added to Sun City Resort in September 2012 and covers a half-acre. The Maze is accessed via a 100 metre-long suspension bridge from the Entertainment Centre, and offers some of the most spectacular views of the resort, particularly of The Palace of the Lost City and the Gary Player Golf Course. When night falls, flaming torches light the paths along the chambers. At the end of The Maze of the Lost City is the Maze Bar that has a selection of ice-cold craft beers on tap. The craft beer menu is updated regularly so you can always expect something new at this unique Sun City maze bar.

This Sun City maze can be hired out for private parties, conferences or as a dining area, hosting up to 200 people.
PROPERTY FACILITIES
24-hour Security, Bar, Business Centre, Chapel, Conference Centre, Disability Services, Gym, Internet Access, Kiddies Club, Malaria Free, Mobile Connectivity, Pool, Restaurant, Secure Parking, Spa
ROOM FACILITIES
Air Conditioning, En-Suite, Mini Bar, Pure Cotton Linen, Safe, Shower, Smoking Rooms, Tea / Coffee, Television, Verandah
SERVICES
ATM, Babysitting Service, Credit Card, Foreign Exchange, Laundry Service, Room Service (24 hours), Travel Desk
Day 02
Lost City Golf Course: (Including shared golf cart)
Day 03
Gary Player Country Club: (Green fee only)
Day 04
Lost City Golf Course: (Including shared golf cart)
Day 06
Gary Player Country Club: (Green fee only)
Day 07
Lost City Golf Course: (Including shared golf cart)
The Gary Player Country Club Golf Course
The Gary Player Country Club Golf Course, designed by Gary Player, is an 18-hole par-72 walking course, with a 5km running trail along the course. Built in an extinct volcanic crater, this immaculate golfing paradise conforms to the stringent US PGA specifications and was recently named South Africa's Best Golf Course in the World Golf Awards 2015. It is also home to the annual Nedbank Golf Challenge which plays host to some of the world's golfing legends.
When construction of the Sun City Resort began in 1978, the decision was taken to build a golf course that would rival the best in the world. Today, in spite of stiff competition, the Gary Player Country Club is deservedly ranked as one of the most prestigious golf courses on the African continent.
Lost City Country Club
The popularity of the Sun City Resort led to the design and development of the Lost City Country Club. Gary Player was called upon again to extend his professional expertise by designing the golf course. Covered in the hardy Kikuyu grass, much like the Gary Player Country Club golf course at Sun City, the course offers undulating plains, expansive fairways, mountainous areas and small patches of desert. This superlative golf course also offers players a distinctive region covered with a series of lakes that separate the 9th from the final hole. The 13th hole offers a green in the shape of the African continent, complete with a pond that is home to numerous Nile Crocodiles; adding to the true African appeal of this course.
BANKING AND CURRENCY
Currency
The currency is the Rand, which is divided into 100 cents. There are R200, R100, R50, R20 and R10 notes. Coins come in R5, R2, R1, 50c, 20c, 10c and 5c.
Banking
Banks are found in most towns, and are generally open from 09h00 to 15h30 on weekdays and 08h30 to 11h00 on Saturdays (Closed Sundays and Public Holidays). Most of them offer foreign exchange services – with cash, bank & credit cards as well as travellers cheques. You can also obtain cash from automatic teller machines (ATMs). Several international banks have branches in the main city centres. Always advise your bank that you are travelling outside of the country as they might block your purchases if they are not informed.
TRAVEL, TRANSPORT AND GETTING AROUND
Travelling around South Africa is relatively easy by air, road and rail.
Principal air routes are serviced by SAA and British Airways, operated by Comair. There are 2 low-cost carriers on main routes, namely Kulula.com and Mango.
Facilitating travel around South Africa are 10 airports managed by the Airports Company South Africa (Acsa). In addition, there are some 90 regional airports, including the Kruger Mpumalanga International Airport in Nelspruit and the Skukuza Airport, offering access to the Kruger National Park.
An extensive tarred road system makes travelling in South Africa by vehicle convenient and easy. You will find gravel roads in rural areas though. Note:
A valid international driver's licence is required.
We drive on the left hand side of the road.
Wearing seat belts is compulsory and cell phones can only be used 'hands free'.
Speed limits are generally set at 120km on freeways, 100km on secondary roads and 60km in urban areas.
Toll fees apply on certain national roads.
Petrol stations are widespread.
Most global car hire firms have branches in South Africa
Another means of getting around South Africa are luxury inter-city bus services such as Greyhound and Trans-Lux. Metrobus buses are available for in-city transport. Metered taxis must be ordered by telephone. There is a hop-on-hop-off bus in Cape Town and Johannesburg.
Our rail system includes the long-haul, inexpensive Shosholoza Meyl Metrorail trains. More luxurious options are the Blue Train, Premier Classe and the steam train Rovos Rail. There is also the new Gautrain rapid transit railway system in Gauteng Province which links Johannesburg, Pretoria, Ekhuruleni and OR Tambo International Airport.
FOOD, DRINK AND CUISINE ADVICE
Standards of hygiene in relation to food health and safety in South Africa, are generally high in hotels, restaurants, pubs and nightspots. Tap water in South Africa is safe to drink and cook with when taken from taps in urban areas. Not all tap water in rural areas is safe for consumption, so take precautions if necessary.
It is safe to eat fresh fruit, vegetables and salads, and put ice in your drinks. South Africa's fish, meat and chicken are of excellent quality, so there is no need to limit yourself when enjoying the local cuisine.
Restaurants are subject to South Africa's food safety control legislation, which is implemented by local government. Regulations include certification and regular inspections by health inspectors to ensure hygienic standards are maintained.
Street food is not as common in South Africa as it is in other countries, although vendors selling traditional snacks and meals can be found in city centres and townships. Food safety in such instances cannot always be guaranteed.
CLIMATE AND WEATHER
South African temperatures, which are measured in centigrade, average at highs of 28°C to average lows of 8°C in the summer months while winter temperatures range from 1°C at night to around 18°C in the day. Average annual rainfall is on the low side at under 500mm a year, making the country somewhat dry. Much of the rain falls in the Western Cape in the winter, differing from the rest of the country, which experiences summer rainfall. On the plus side, the South African climate boasts more than its fair share of sunshine, recording an average of 8.5 hours a day.
CLOTHING AND DRESS RECOMMENDATIONS
Summer
Bring clothes that are cool, light and comfortable because summer temperatures can get well into the 30 – 40 degree Celsius range in some areas. Also bring an umbrella or raincoat during summer as this is when most of the country gets its rain, but don't forget a swimming costume (bathing suit).
Winter
The winters are generally mild, comparing favourably with European summers. But there are days when temperatures dive, especially in high-lying areas such as the Drakensberg, so be prepared with jerseys and jackets. Cape Town gets its rain during the winter season so it's advisable to bring rain gear along.
General
Always bring a hat, sunglasses and sunblock as the sun can be strong even in the winter months.
Walking shoes are a good idea all year-round, with warm socks in the winter.
If you are doing business in the country, business attire (suit and tie) is generally called for in the corporate sector, but media for example generally dress more casually.
For game viewing, a couple of neutral-toned items will be useful, but there's no need to go overboard. A good pair of walking shoes is also advisable.
For the evening, if you are dining at an upmarket restaurant or seeing a show, smart-casual attire is recommended.
ELECTRICITY AND PLUG STANDARDS
Current is 220/240 volts at 50 cycles per second. A three-point round-pin adapter plug should be brought for your electrical appliances – such adapters are also available at major airports..
Skyscanner Flight Booking Service
Click the image below to start searching SkyScanner for low-cost flights for your golf holiday from your local airport.
To save money on your golf holiday, The Golf Travel People recommend using our partners at Skyscanner to book your flights to your golf break destination. Please use the bespoke flight search engine to book the best priced flights to your preferred golf travel gateway airport.
Use Faro Airport in Portugal for the Algarve and also the Huelva region of the Costa de la Luz
Use Jerez/Seville/Gibraltar/Malaga airports for the Cadiz/Jerez region of the Costa de la Luz
Use Alicante/Murcia/Almeria airports for the entire south eastern region of Spain
Use Girona or Barcelona airports for the north east of Spain including the Costa Brava
Use Antalya Airport in Turkey for golf holidays in Belek, Turkey
Use Las Palmas Airport for golf holidays in Gran Canaria
Use Tenerife South Airport for golf holidays in Tenerife, unless you can source any flights to Tenerife North for Melia Hacienda del Conde and other resorts in the north of the island.
Use Tenerife South Airport for golf holidays in la Gomera and use the excellent Fred Olsen ferry service from Los Cristianos to San Sebastian port in La Gomera
Highlights
Sun City Golf Experience 7 nights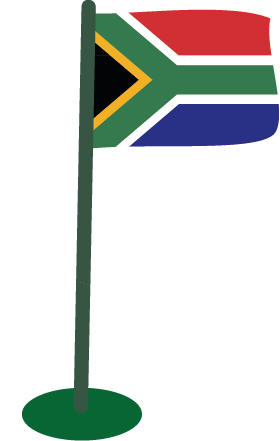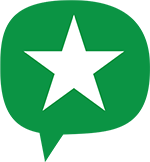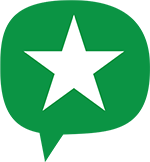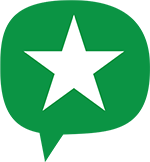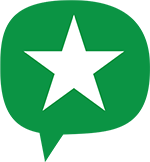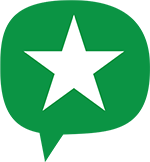 7 nights at Sun City Cascades in a Luxury Room (Bed & Breakfast)
5 rounds of golf over the 2 Sun City golf courses
From R 21,450.00 Currency Conversion Tool (live rates)
Valid From: 01 December 2019 – 30 November 2020