Overview
10 Days/9 Nights/5 rounds of golf
KRUGER NATIONAL PARK
DAYS 1 – 3
Stretching over more than two million hectares, the Kruger National Park is one of the world's largest game reserves and a truly remarkable destination. Owing to its exceptional size, visitors are able to experience fantastic diversity – from changing scenery and ecosystems to an impressive array of animals, plant life and birdlife. The park is home to over 130 mammals and over 500 bird species. Visitors can look forward to learning about the area's prehistoric past, enjoying a host of accommodation options, and viewing abundant wildlife including the famed Big Five. The diversity sheer density of wildlife makes Kruger National Park an unforgettable and potentially life-changing experience.
CAPE TOWN
DAYS 3 – 6
Resting at the confluence of the Indian and Atlantic oceans, sandwiched between the slopes of the iconic Table Mountain and the glistening sapphire waters of Table Bay, the exceptionally scenic city of Cape Town is in a class of its own. Some cities boast rich culture, vibrant nightlife, a cosmopolitan atmosphere and extraordinary architecture, while others boast breathtaking landscapes and extraordinary natural wonders. Cape Town is lucky enough to be blessed with all of these attractions and so much more. With its bustling harbour, world-class beaches, top-notch vineyards, and its mountainous surroundings brimming with diverse flora and fauna, Cape Town consistently captivates the hearts of all who visit.
GEORGE
DAYS 6 – 10
Sandwiched between the majestic Outeniqua Mountains and the Indian Ocean and set along South Africa's world-famous Garden Route, the historic city of George is the sixth oldest town in the country. Once a woodcutter's outpost, today it is the commercial hub of the Garden Route. This idyllically set city boasts a rich history and is surrounded by lush scenery including endless beaches, soaring mountains, and glittering lakes, and is a haven for nature lovers and adventurers alike. Visitors can play a round of golf on a variety of championship courses, discover local history at the George Museum and visit the Garden Route Botanical Garden features trails and local fynbos plants.
Jock Main Lodge Kruger National Park
2 nights
Steenberg Hotel Cape Town
3 nights
Fancourt Hotel George
4 nights
Price per person sharing From: R 55,950.00 Currency Conversion Tool (live rates)
Valid From: 01 November 2019 – 30 April 2020 (Excluding Peak Travel Dates)
What our customers say
There are no reviews yet. Be the first one to write one.
0.0 out of 5 stars (based on 0 reviews)
Tell us about your experience
Price per person sharing From: R 55,950.00 Currency Conversion Tool (live rates)
Valid From: 01 November 2019 – 30 April 2020
(Excluding Peak Travel Dates)
Day 01 – Day 03
2 Nights at Jock Safari Lodge at Main Jock, Kruger National Park
– (Inclusive of breakfast, lunch, dinner, high tea, game drives, guided walks, tea, coffee, water, house beverages, tourism levy (all premium beverages are excluded).
Day 03 – Day 06
3 Nights at Steenberg Hotel Cape Town in a Standard Luxury Room – (Bed & Breakfast)
Day 06 – Day 10
4 Nights at Fancourt Hotel, George in a Luxury Room – (Bed & Breakfast)
1 Night Standard B&B + 3 Night Golf Package
(3 Night Golf Package Includes: Accommodation, round of golf at Montagu OR Outeniqua Golf Course OR Spa Credit valued R570 OR dinner Credit valued @R320 per guest per night's stay.)
Golf (5 Rounds)
Day 02 – Leopard Creek Country Club: (Including shared golf cart)
Leopard Creek Country Club is a luxury private golf estate that overlooks Crocodile River, in the farming town of Malalane, Mpumalanga. The golf course's proximity to Kruger National Park often results in sightings of crocodile, hippo, antelope, buffalo and elephant. Facilities include an elegant clubhouse with a lounge, a bar, a patio and a terrace.
Day 04 – Steenberg Golf Club: (Green fee only)
The Steenberg Golf Club is rated as one of the top three courses to visit in South Africa, while the Estate itself has earned global recognition as a flagship residential address. Situated mere minutes from the Cape Town city centre, Steenberg is a first-class destination for fine dining, wines of origin and luxury hotel accommodation. Steeped in the Cape Dutch tradition, history has an elegant, almost tangible quality at Steenberg. Nestled in the crook of the Constantiaberg Mountains, the Estate is a piece of time-crafted perfection some three centuries in the making.
Day 07 – Montagu at Fancourt: (Green fee only)
Montagu is a much celebrated parkland course and has been ranked as the number-one golf course in South Africa in the past. It has recently undergone major renovations with several holes being redesigned and has two completely new holes – the 1st and the 9th.
Day 08 – The Links at Fancourt: (Excluding compulsory caddie fee*)
Sculpted into what Gary Player has described as his greatest feat as a course designer, The Links is the golfing hallmark of the Fancourt estate. Featuring an undulating, windswept terrain and dune-style landscape, the course is the collaborative handiwork of golfing icon, Gary Player, course designer, Phil Jacobs and Fancourt's owner, Dr Hasso Plattner. The Links is currently voted number one in the country by Golf Digest South Africa, and 38th in Golf Digest US edition's list of the world's 100 greatest golf courses that compared 464 courses from 18 countries around the globe.
A detailed stroke saver provides distance measurements and images to assist players to navigate the extensive rises and falls that characterise this world class golfing challenge.
Apart from its distinctive design, The Links has been lauded for its vital role in environmental sustainability and awarded an accreditation as a Certified Audubon Cooperation Sanctuary. This certification necessitated a degree of ecological value that includes wildlife and habitat management, outreach and education, chemical use reduction and safety, water conservation and other environmental factors.*Caddie Fee: R300.00 Per Person (Not included into the quotation)
Day 09 – Outeniqua at Fancourt: (Green fee only)
Outeniqua is one of two majestic 18-hole Parkland layouts at Fancourt. Designed by legendary Grand Slam golfer Gary Player, it is similar in character to its sibling Montagu, and its challenging design and fine conditioning will ensure an excellent test for all levels of golfers. As with all courses at Fancourt, there are a variety of tees from which to choose to play, ensuring that golfers are unlikely to ever feel overpowered by the course.
JOCK MAIN LODGE | KRUGER NATIONAL PARK
Jock Safari Lodge – Untamed, Untouched, Unforgettable!
Jock Safari Lodge is nestled where the Mitomeni and Biyamiti rivers flow as one, situated in the south-western corner of the Kruger National Park. The lodge offers 6,000 hectares of exclusive traversing rights in an area of the park which is celebrated for the Big Five game viewing.
Jock Safari Lodge is carefully screened by lush trees and reed walls, the 12 individual thatched rooms at Jock Safari Lodge, impart a sense of aloneness and oneness with the landscape.
Morning and evening drives are performed in covered 4×4 Landrovers conducted by highly experienced rangers in the legendary Kruger National Park.
Traversing through the concession, the wildlife is sometimes staggering in its diversity. Enthralling sightings of elephants, a sea of buffalo horns rising from the grass as they lie resting in the growing heat as well as prides of lions, awaits one.
At dusk, a vantage point is chosen overlooking one of the many breathtaking vistas of the Kruger National Park. Sundowners are enjoyed while tales of the bush are told and a glimpse of what this unique wilderness has to offer is seen while being entranced by the ever changing colours of the sky as the sun slips into the timeslot of tomorrow. En route back to the lodge, nocturnal animals such as leopard, hyena and lion are often seen.
Walking Safari's are encouraged, after a hearty breakfast, moving through the veld enjoying vistas of unsurpassed beauty and discovering one's place in the cycle of nature. The diversity of fauna and flora in this unique concession truly comes alive when viewed on foot.
Other activities include game walks, bird watching, stargazing, visits to rock art sites and spa treatments at the Pilgrims Rest Relaxation Retreat.
ROOMS
Twelve individual thatched Suites, screened by lush trees & reed walls, offer Guests utmost luxurious privacy, creating a unique experience of gracious Old World Elegance surrounded by unspoilt Wilderness.
All 12 Rooms can sleep a maximum of 2 Adults per Room and can be made up as king or twin bedded rooms.
Room Features:
Air Conditioning
Private Minibar
Hairdryer
Tea & Coffee making Facilities
Private Plunge Pool
Ball & Claw bath on private deck
International Dial Telephone
Electronic Safe
Ceiling Fan
En-Suite Bathroom, with Outdoor Shower
Sala (Outdoor Day Bed) overlooking the River
LODGE FACILITIES
Relaxation Retreat with steam room and exercise room
Gift boutique
Indoor and outdoor dining facilities
Library with TV, DVD player and complimentary wi-fi
Heated pool with deck
5 Star
Safari Lodge
Spoken Languages: Afrikaans, English
No. Rooms: 12
Special Interests: Adventure, Big 5, Birding, Flora, Leisure, Nature, Relaxation, Star Gazing, Wildlife, Wine
PROPERTY FACILITIES
24-hour Security, Bar, Business Centre, Gym, Kiddies Club, Mobile Connectivity, Pool, Restaurant, Secure Parking, Spa
ROOM FACILITIES
Air Conditioning, Balcony / Deck, Dressing Gowns, En-Suite, Fan, Lounge Area, Mini Bar, Outside Shower, Private Pool / Jacuzzi, Safe, Shower, Tea / Coffee, Verandah
SERVICES
Babysitting Service, Credit Card, Room Service
STEENBERG HOTEL
 | CAPE TOWN
A 5-star hotel and rejuvenating Spa, exceptional cuisine, outstanding wines and an 18-hole championship golf course, make Steenberg a complete destination in idyllic Constantia, situated just 30 minutes from Cape Town city centre.
Steenberg Hotel offers exquisite hospitality, a plush spa and plenty of history, all wrapped in understated luxury and discreet, personalised service. Beautifully appointed accommodation with spectacular vineyard views, from striking suites, to more contemporary and charming rooms in the old barn and original Manor House, leave guests with a sense of nostalgia.
The vision at Steenberg Spa is to create a unique lifestyle, to rejuvenate and enhance youthful radiance while indulging in soulful decadence. In this always-available day and age, pamper time is more precious than ever before.
Catharina's Restaurant at Steenberg pays homage to the woman who started it all, the fascinating Catharina Ras. Taking a leaf from Catharina's adventurous book, this restaurant serves up contemporary food, making guests feel welcomed as they revel in the abundance of fresh produce, cooked simply and presented beautifully.
Bistro Sixteen82 is an innovative and interactive wine and food destination, adjacent to Steenberg's winery, spilling into indigenous gardens with a terraced dining area leading onto reflective water features
5 Star
Hotel
Spoken Languages: English
No. Rooms: 24
Special Interests: Birding, Cycling, Flora, Golf, Gourmet, Hiking, History & Culture, Indigenous Culture / Art, Leisure, Nature, Relaxation, Shopping, Wine
PROPERTY FACILITIES
24-hour Security, Activity Desk, Bar, Battery Charging Facilities, Business Centre, Conference Centre, Gym (nearby), Internet Access (Complimentary), Laundry Service (Available), Library, Malaria Free, Mobile Connectivity, Pool, Restaurant, Secure Parking, Spa
ROOM FACILITIES
Air Conditioning, Bath, Complimentary Wi-Fi, Dressing Gowns, Electrical Outlets, En-Suite, Hair Dryer, Heated Towel Rails, Internet Access (Complimentary), Lounge Area, Mini Bar, Safe, Satellite / Cable Television, Shower, Smoking Rooms, Tea / Coffee, Television
SERVICES
Airport Shuttle (Available), ATM, Babysitting Service, Chauffer Service, Credit Card, Foreign Exchange, Room Service, Room Service (24 hours), Travel Desk
Fancourt, South Africa's premier leisure and business resort is situated in the heart of The Garden Route. Ideally located just seven kilometres from both George Airport and the historic town of George, the resort is superbly landscaped on 613 hectares of lush countryside with the majestic Outeniqua Mountains as the perfect backdrop.
Tailored for sophistication and the needs of modern-day travel, the luxury rooms serve as indoor sanctuaries for our esteemed patrons. Complete with a separate living area, our One-Bedroom Suites are prime locations for business or leisure, and a perfect match for even the most particular of travellers. Feel at home in any of our 115 beautifully appointed bedrooms or suites.
We take pride in our three Gary Player designed championship golf courses. Montagu and Outeniqua courses rate amongst the best courses in the world and are renowned for their year round condition. The two world class parkland courses capture the natural beauty in the Garden Route and meet the exacting expectations of champions as well as the needs of the improving golfer.
5 Star
Spoken Languages: Afrikaans, English
No. Rooms: 115
Special Interests: Adventure, Beach / Coastal, Birding, Cycling, Fishing, Flora, Golf, Gourmet, Hiking, History & Culture, Leisure, Nature, Relaxation, Shopping, Sports, Star Gazing, Wine
PROPERTY FACILITIES
24-hour Security, Activity Desk, Bar, Business Centre, Conference Centre, Disability Services, Gym, Gym (nearby), Internet Access (Complimentary), Kiddies Club, Malaria Free, Meal on Request, Mobile Connectivity, Pool, Restaurant, Secure Parking, Spa
ROOM FACILITIES
Air Conditioning, Balcony / Deck, Clothes Press, Complimentary Wi-Fi, Disabled Rooms, Dressing Gowns, En-Suite, Hair Dryer, Heated Towel Rails, Heater, Lounge Area, Mini Bar, Safe, Satellite / Cable Television, Shower, Tea / Coffee, Television, Verandah
SERVICES
Airport Shuttle (Available), ATM, Babysitting Service, Credit Card, Foreign Exchange, Room Service, Room Service (24 hours), Travel Desk
BANKING AND CURRENCY
Currency
The currency is the Rand, which is divided into 100 cents. There are R200, R100, R50, R20 and R10 notes. Coins come in R5, R2, R1, 50c, 20c, 10c and 5c.
Banking
Banks are found in most towns, and are generally open from 09h00 to 15h30 on weekdays and 08h30 to 11h00 on Saturdays (Closed Sundays and Public Holidays). Most of them offer foreign exchange services – with cash, bank & credit cards as well as travellers cheques. You can also obtain cash from automatic teller machines (ATMs). Several international banks have branches in the main city centres. Always advise your bank that you are travelling outside of the country as they might block your purchases if they are not informed.
TRAVEL, TRANSPORT AND GETTING AROUND
Travelling around South Africa is relatively easy by air, road and rail.
Principal air routes are serviced by SAA and British Airways, operated by Comair. There are 2 low-cost carriers on main routes, namely Kulula.com and Mango.
Facilitating travel around South Africa are 10 airports managed by the Airports Company South Africa (Acsa). In addition, there are some 90 regional airports, including the Kruger Mpumalanga International Airport in Nelspruit and the Skukuza Airport, offering access to the Kruger National Park.
An extensive tarred road system makes travelling in South Africa by vehicle convenient and easy. You will find gravel roads in rural areas though. Note:
A valid international driver's licence is required.
We drive on the left hand side of the road.
Wearing seat belts is compulsory and cell phones can only be used 'hands free'.
Speed limits are generally set at 120km on freeways, 100km on secondary roads and 60km in urban areas.
Toll fees apply on certain national roads.
Petrol stations are widespread.
Most global car hire firms have branches in South Africa
Another means of getting around South Africa are luxury inter-city bus services such as Greyhound and Trans-Lux. Metrobus buses are available for in-city transport. Metered taxis must be ordered by telephone. There is a hop-on-hop-off bus in Cape Town and Johannesburg.
Our rail system includes the long-haul, inexpensive Shosholoza Meyl Metrorail trains. More luxurious options are the Blue Train, Premier Classe and the steam train Rovos Rail. There is also the new Gautrain rapid transit railway system in Gauteng Province which links Johannesburg, Pretoria, Ekhuruleni and OR Tambo International Airport.
FOOD, DRINK AND CUISINE ADVICE
Standards of hygiene in relation to food health and safety in South Africa, are generally high in hotels, restaurants, pubs and nightspots. Tap water in South Africa is safe to drink and cook with when taken from taps in urban areas. Not all tap water in rural areas is safe for consumption, so take precautions if necessary.
It is safe to eat fresh fruit, vegetables and salads, and put ice in your drinks. South Africa's fish, meat and chicken are of excellent quality, so there is no need to limit yourself when enjoying the local cuisine.
Restaurants are subject to South Africa's food safety control legislation, which is implemented by local government. Regulations include certification and regular inspections by health inspectors to ensure hygienic standards are maintained.
Street food is not as common in South Africa as it is in other countries, although vendors selling traditional snacks and meals can be found in city centres and townships. Food safety in such instances cannot always be guaranteed.
CLIMATE AND WEATHER
South African temperatures, which are measured in centigrade, average at highs of 28°C to average lows of 8°C in the summer months while winter temperatures range from 1°C at night to around 18°C in the day. Average annual rainfall is on the low side at under 500mm a year, making the country somewhat dry. Much of the rain falls in the Western Cape in the winter, differing from the rest of the country, which experiences summer rainfall. On the plus side, the South African climate boasts more than its fair share of sunshine, recording an average of 8.5 hours a day.
CLOTHING AND DRESS RECOMMENDATIONS
Summer
Bring clothes that are cool, light and comfortable because summer temperatures can get well into the 30 – 40 degree Celsius range in some areas. Also bring an umbrella or raincoat during summer as this is when most of the country gets its rain, but don't forget a swimming costume (bathing suit).
Winter
The winters are generally mild, comparing favourably with European summers. But there are days when temperatures dive, especially in high-lying areas such as the Drakensberg, so be prepared with jerseys and jackets. Cape Town gets its rain during the winter season so it's advisable to bring rain gear along.
General
Always bring a hat, sunglasses and sunblock as the sun can be strong even in the winter months.
Walking shoes are a good idea all year-round, with warm socks in the winter.
If you are doing business in the country, business attire (suit and tie) is generally called for in the corporate sector, but media for example generally dress more casually.
For game viewing, a couple of neutral-toned items will be useful, but there's no need to go overboard. A good pair of walking shoes is also advisable.
For the evening, if you are dining at an upmarket restaurant or seeing a show, smart-casual attire is recommended.
ELECTRICITY AND PLUG STANDARDS
Current is 220/240 volts at 50 cycles per second. A three-point round-pin adapter plug should be brought for your electrical appliances – such adapters are also available at major airports..
Skyscanner Flight Booking Service
Click the image below to start searching SkyScanner for low-cost flights for your golf holiday from your local airport.
To save money on your golf holiday, The Golf Travel People recommend using our partners at Skyscanner to book your flights to your golf break destination. Please use the bespoke flight search engine to book the best priced flights to your preferred golf travel gateway airport.
Use Faro Airport in Portugal for the Algarve and also the Huelva region of the Costa de la Luz
Use Jerez/Seville/Gibraltar/Malaga airports for the Cadiz/Jerez region of the Costa de la Luz
Use Alicante/Murcia/Almeria airports for the entire south eastern region of Spain
Use Girona or Barcelona airports for the north east of Spain including the Costa Brava
Use Antalya Airport in Turkey for golf holidays in Belek, Turkey
Use Las Palmas Airport for golf holidays in Gran Canaria
Use Tenerife South Airport for golf holidays in Tenerife, unless you can source any flights to Tenerife North for Melia Hacienda del Conde and other resorts in the north of the island.
Use Tenerife South Airport for golf holidays in la Gomera and use the excellent Fred Olsen ferry service from Los Cristianos to San Sebastian port in La Gomera
Highlights
Best of South Africa 9 nights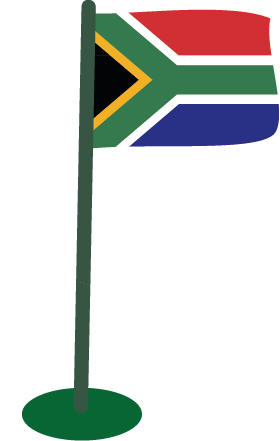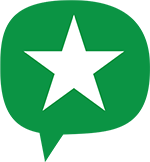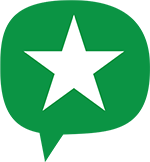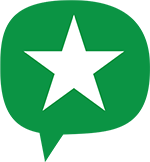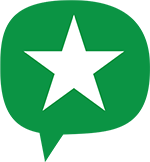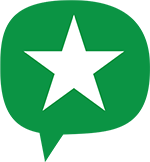 Price per person sharing From: R 55,950.00 Currency Conversion Tool (live rates)
Valid From: 01 November 2019 – 30 April 2020 (Excluding Peak Travel Dates)
10 Days/9 Nights/5 rounds of golf
Jock Main Lodge Kruger National Park
2 nights
Steenberg Hotel Cape Town
3 nights
Fancourt Hotel George
4 nights