Stay & Play at the No.1 Golf Resort! ⛳🌞
Published on 18th June 2023 by
Dan Thomson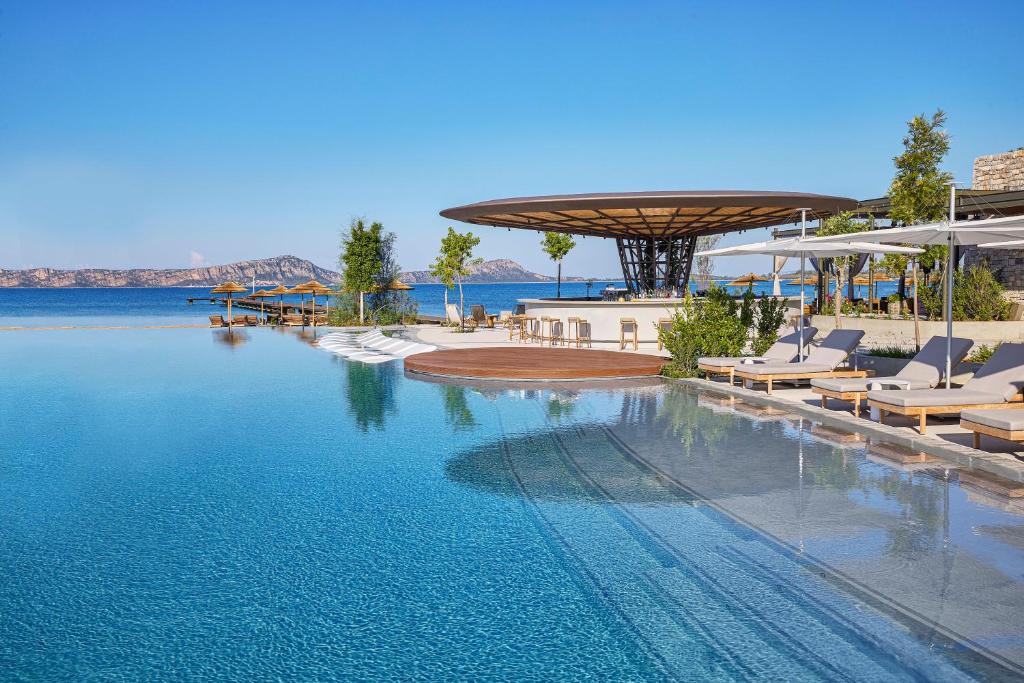 Costa Navarino, Greece… Officially The No.1 Golf Resort!
The incredible 5 star golf resort at Costa Navarino in the south-western mainland of Greece has been steadily growing and developing over the last 10 years and it has now officially taken it's rightful place as the best golf resort in Europe (see Golf World's Top Golf Resort in Continental Europe).
We (and our clients) have been visiting the resort for the last 7 or 8 years and have witnessed the development of the resort from just 1 five-star hotel and 1 golf course, right through to the incredible destination it is today  – with 4 luxury five-star hotels and 4 superb golf courses located alongside the glittering Ionian Sea!
With 4 golf courses, Costa Navarino is unique in the pantheon of European golf resorts…
A 5th golf course is soon to be added to the 4 superb courses that are currently available to guests at Costa Navarino, but the mature Bay and Dunes courses are available having been open for a number of years, alongside the 2 amazing new courses at Navarino Hills which have towering views over the resort and the incredible coastline below.  There really are few finer places to play golf!