Ultimate Guide to the Best Golf Travel Bag
Published on 2nd August 2017 by
Dan Thomson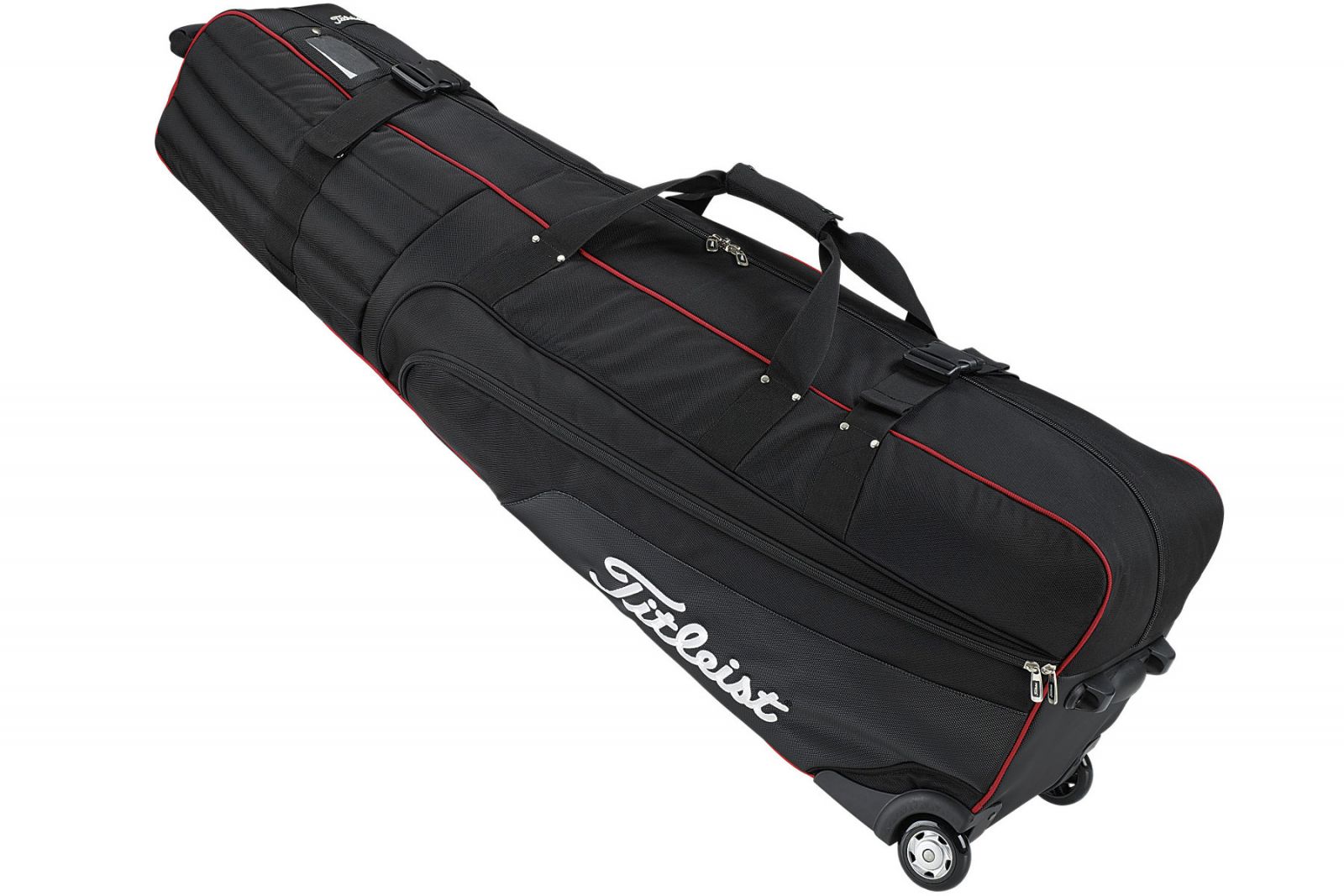 Most travelling golfers will prefer to take their own golf clubs away on holiday with them if they possibly can.  For obvious reasons it is more likely that you will feel comfortable with your own trusty set of clubs with you on your golf break than if you open yourself up to the vagaries of golf club rental (however this can also be a good option – see previous post on Golf Club Rental versus Airline Golf Club Carriage).
If you are simply jumping in your car and heading off to a golf holiday venue that is within driving distance of your home, then travelling with your own clubs is as easy as going down to your local course or driving range as you will simply sling the golf clubs in the boot and away you go…!  However, whenever public transport of any type – be it plane, train or even bus or taxi – comes into your travel plans then a good quality golf travel bag is definitely going to be required to protect your prized golf clubs.
There's little better than standing on the first tee of the first round of your golf holiday in the sunshine with your favourite long iron, hybrid or driver in your hand and feeling confident in making a good contact and getting the trip off to a great start by splitting that first fairway, and this can generally only be achieved if you have invested in a good quality golf travel bag.
Add to this the fact that some airlines are now reverting back to offering free golf bag carriage for travelling golfers and with the right golf travel cover it almost feels like the good old days when airlines didn't charge for every little extra service again!  However, even those that are still making a charge for transporting your golf equipment with you to your golf break have been generally re-assessing the costs of this to remain competitive and the days of £60 each way for a golf bag seem to thankfully have receded into the distant past.
Airline baggage allowances do still have to be considered carefully though when using a golf travel bag to transport your clubs, so do be careful not to overload your bag by trying to pack all your regular holiday baggage into your golf travel cover – unless you can be sure not to exceed the airline's weight limit, which is generally between 15 and 23kg.  Also bear in mind that your clubs and usual bag may only weigh around 10kg, but the travel cover may also weigh quite a few kilos, and this applies particularly to some of the hard-cover golf travel bags.
Size-wise your golf travel bag needs to be a snug fit around your golf clubs, or at least have a decent fixing system within to prevent slippage of your clubs in transit and the obvious potential for damage that may cause!
Pretty much all golf travel bags now incorporate wheels to enhance their portability.  Generally these tend to be similar to those found on in-line skates or skateboards and offer a super smooth ride for your golf clubs.  In addition some of the premium golf travel covers – including some of our featured models below – also incorporate retractable wheeled stands at the top end of the bag that allow you to tow the bag far more comfortably through the airport.
Other factors to consider when purchasing a golf travel bag are:
Does your golf travel cover need to be waterproof?
Do you require additional space in your travel cover for packing extra items (clothing, golf shoes, umbrella etc)?
Do you need a golf travel bag with enhanced security measures incorporated?
Do you prefer a hard shell for extra protection of your precious golf equipment, or do you feel a soft – yet strong – nylon cover will suffice?
Whichever golf travel bag you choose be sure to have adequate insurance in place to protect you against the unlikely eventuality of the airline losing your golf clubs.  Our partners at Golf Care are the leading provider of golf-related insurances and have many different levels of cover available to protect you and your belongings against almost any eventuality!
Recommended Manufacturers and Travel Bags
Club Glove Last Bag by Mizuno
Srixon Travel Cover with Wheeled Construction, Easy Lift Handle and Three Convenient Pockets
Sun Mountain 2017 Club Glider Meridian Golf Zip Travel Cover
TaylorMade Golf Players Golf Travel Cover 2016 with Two Internal Mesh Pockets and Two Compression Straps
Ecco Golf Wheeled Travel Cover / Bag – Black/Red