Do I need to hire a golf buggy? 5 questions to ask yourself…
Published on 15th April 2020 by
Andrew Finney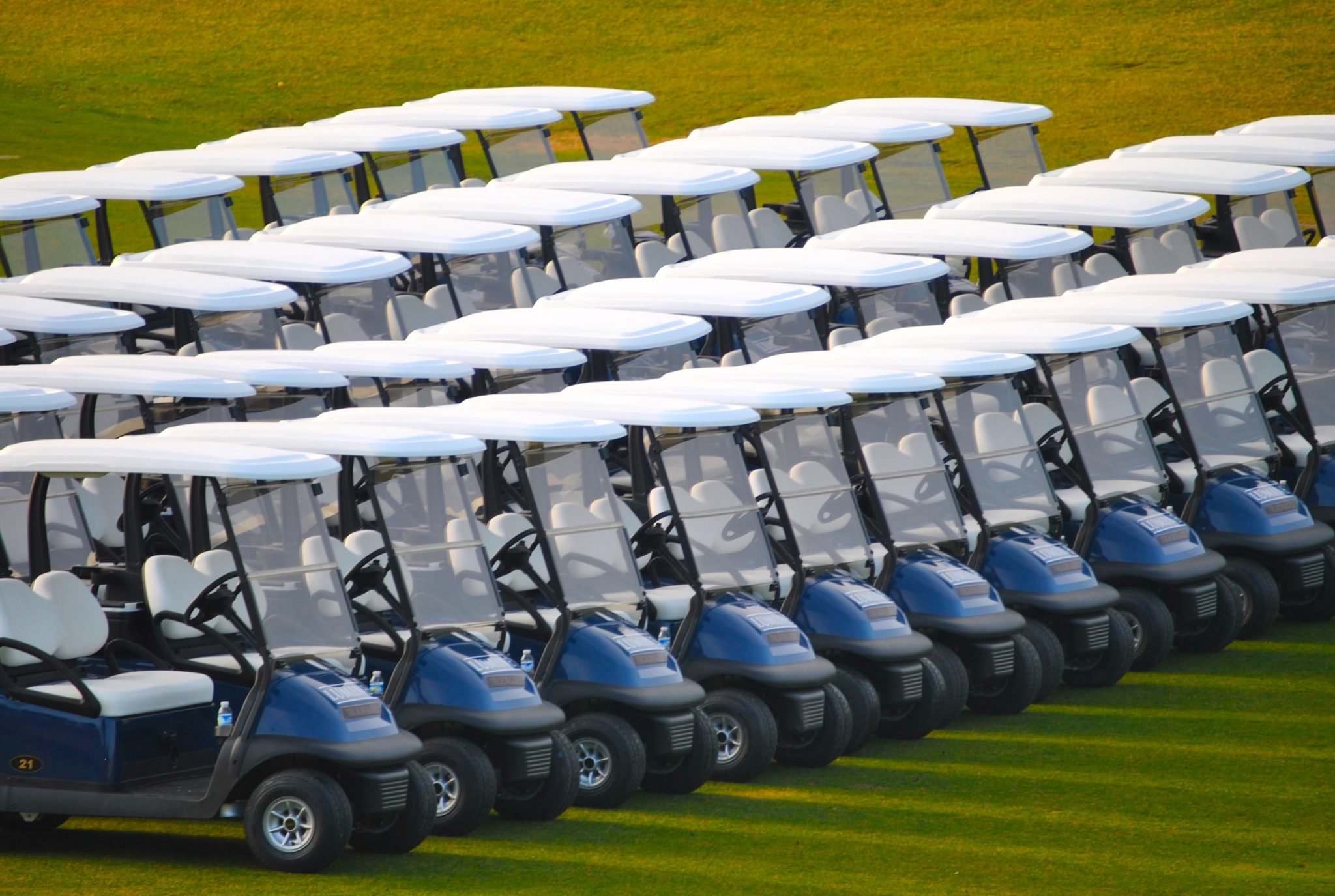 Hiring a golf buggy always seems like a fun and exciting addition to any game of golf, however it is important to understand the costs, the power and the need for a buggy before you spend money hiring one. In this post we will explore 5 key things to think about before hiring a golf buggy.
How big is the course?
One of the main advantages of renting a buggy is avoiding having to carry your clubs from hole to hole over many miles. This can disrupt not only the flow of the game but also your enjoyment and ability to get the most out of the experience. Golfers can walk around 7-10 miles on a golf course, combined with the weight of the bag, this can be a tiring and unenjoyable experience. Hiring a golf buggy may allow you to spend more time and energy focused on your golf.
How much do they cost?
An important consideration before hiring a golf cart is the cost. On average it can be around €30-70 to use the cart for the day. Booking far in advance, rather than on the day could yield a cheaper cost and if you book as part of a deal, companies like ourselves, are usually able to get a reduced rate as we're likely to be making a larger and regular booking directly with the golf club.
What time are you playing?
The season and time of day should play a part when you are thinking of hiring a buggy. Daytime tee-offs, particularly in summer will cause the driver of the buggy very few issues. If the weather is going to be particularly hot and with strong sun, a buggy might help the experience be less energy sapping. Likewise, if you're playing first thing on a cold winters morning, a buggy might mean that you don't need to be getting too cold walking up and down the course.
Are you a confident driver?
In the UK you don't need a driving license to operate a golf buggy and but we would always recommend you drive very carefully and treat the vehicle as it's the same as a car. Whilst they are incapable of reaching high speeds, irresponsible driving in a golf buggy can still result in injuries for yourself and those you are driving with. Damage to your buggy is almost certainly going to end up costing you extra and could see you banned from the course entirely.
What's the weather like?
We have already mentioned that the seasons can play a part in hiring a golf cart however there is also another important factor to take into consideration; the heat. If you are playing abroad over the summer, courses in southern Europe and northern Africa can get very hot, and therefore walking around in the sun may not be the most sensible option. Using a buggy will enable to save your energy and remain cool and hydrated, ensuring your game is as fun as possible.