Overview
Opened in 2022, the ultra-luxury Cullinan Belek is the latest addition to the golf travel scene in this wonderful region of golf holiday bliss!
You will be hard pressed to find a better and more comfortable hotel in this area as the Cullinan Belek – named after one of the most magnificent diamonds ever discovered – now joins the pantheon of luxury golf resort hotels in Turkey.
Having visited for an inspection shortly after the Cullinan Belek first opened its doors and welcomed discerning golf travellers into its marble halls, The Golf Travel People have first-hand experience of this incredible venue for a truly luxurious golf break in Turkey.  We found the resort to offer the best personal service from the amazing team of refined staff meaning that you will always have the answers to your questions and excellent service only a moment away…
Combined with the superb levels of service on offer to all guests, you will also find the facilities of the Cullinan Belek to be among the very finest in the area offering wonderful gastronomic and dining experiences, fantastic sporting and leisure activities, world-class entertainment and a beautiful natural seaside environment all working together to provide the very best golf holiday… and surely you deserve that this year?!
So, why not join us and discover the Cullinan Belek and the Cullinan Links Golf Club very soon?  We promise that you will not be disappointed!
What our customers say
There are no reviews yet. Be the first one to write one.
0.0 out of 5 stars (based on 0 reviews)
Tell us about your experience
Rooms:
20 Roof Superior Room 29 m²
70 Superior Room Golf View 45 m²
162 Superior Room Sea View 45 m²
20 Superior Room Swim-up 48 m²
196 Family Room 70 m²
4 Family Duplex 68 m²
24 Family Roof Suite with Jacuzzi 52 m²
44 Family Duplex Swim-up 68 m²
2 Family Suite Swim-up 95 m²
6 Grand Family 103 m²
6 Grand Duplex Swim-up 124 m²
4 Grand Duplex Swim-up Suite 190 m²
50 Lagoon Golf Swim-up 50 m²
14 Lagoon Beach Swim-up 50 m²
2 Lagoon Golf Family Swim-up 101 m²
2 Lagoon Beach Family Swim-up 101 m²
4 Lagoon Golf Duplex Swim-up 147 m²
8 Exclusive Villa 210 m²
2 Cullinan Villa 280 m²
Standard Room Facilities:
Custom-made Cullinan bed (200 x 200 cm or 2 120 x 200 cm beds)
100% cotton bedding
Hypoallergenic pillow
Pillow menü
55'' Full HD Led Tv
Wireless internet
Telephone in the room and the bathroom
Standard USB electrical outlets
Digital safe
Blackout curtain
Makeup/study desk
Balcony or terrace
Full length mirror
Sofa
Ceramic floor
Shower,WC
BVLGARI brand bath and shower products
Hair dryer
Scales
Restaurants and Bars
1 Main Restaurant
6 A La Carte Restaurants
1 Chocolatier
1 Patisserie
Cullinan Bistro 7/24 Open A La Carte Restaurant
19 Bars
3 Snack A La Carte Restaurants
1 Schiller Café Station
2 Children Restaurant
1 Lagoon Golf Restaurant
1 Galapagos Beach Club/Lounge Bar
1 Galapagos Beach Snack
*An extra charge applies for some of the A'la Carte Restaurants.
* Some restaurants and bars might be closed during winter period.
Sport and Fitness
There are 13 swimming pools and an Aqua park with 9 slides and kid's section. The facilities and activities include; Dart, Yoga, Pilates, Tennis, Beach Volleyball, Bowling, Foot Tennis, Fitness Center, Electronic and Arcade Games, and Daily Entertainment.
The Spa center offers a number of health and care services including Turkish bath, sauna, steam bath and beauty centre.
* Available sports and entertainments might change during seasons.
Skyscanner Flight Booking Service
Click the image below to start searching SkyScanner for low-cost flights for your golf holiday from your local airport.
To save money on your golf holiday, The Golf Travel People recommend using our partners at Skyscanner to book your flights to your golf break destination. Please use the bespoke flight search engine to book the best priced flights to your preferred golf travel gateway airport.
Use Faro Airport in Portugal for the Algarve and also the Huelva region of the Costa de la Luz
Use Jerez/Seville/Gibraltar/Malaga airports for the Cadiz/Jerez region of the Costa de la Luz
Use Alicante/Murcia/Almeria airports for the entire south eastern region of Spain
Use Girona or Barcelona airports for the north east of Spain including the Costa Brava
Use Antalya Airport in Turkey for golf holidays in Belek, Turkey
Use Las Palmas Airport for golf holidays in Gran Canaria
Use Tenerife South Airport for golf holidays in Tenerife, unless you can source any flights to Tenerife North for Melia Hacienda del Conde and other resorts in the north of the island.
Use Tenerife South Airport for golf holidays in la Gomera and use the excellent Fred Olsen ferry service from Los Cristianos to San Sebastian port in La Gomera
Deals
7 night All Inclusive Stay & Play Offers always available at the Cullinan Belek – contact us for full details and your bespoke quotation (please note that all prices are also subject to a small compulsory transfers and handling fee)
1st Dec 2023 to 23rd Dec 2023
7 nights all inclusive/1 round of golf only £979pp
7 nights all inclusive/2 rounds of golf only £1031pp
7 nights all inclusive/3 rounds of golf only £1083pp
7 nights all inclusive/4 rounds of golf only £1135pp
24th Dec 2023 to 7th Jan 2024
Sea View Rooms only available during this period (golf view not available)
7 nights all inclusive/1 round of golf only £1326pp
7 nights all inclusive/2 rounds of golf only £1378pp
7 nights all inclusive/3 rounds of golf only £1430pp
7 nights all inclusive/4 rounds of golf only £1482pp
8th Jan 2024 to 31st Jan 2024
7 nights all inclusive/1 round of golf only £979pp
7 nights all inclusive/2 rounds of golf only £1031pp
7 nights all inclusive/3 rounds of golf only £1083pp
7 nights all inclusive/4 rounds of golf only £1135pp
1st Feb 2024 to 11th Mar 2024
7 nights all inclusive/1 round of golf only £1005pp
7 nights all inclusive/2 rounds of golf only £1083pp
7 nights all inclusive/3 rounds of golf only £1161pp
7 nights all inclusive/4 rounds of golf only £1239pp
12th Mar 2024 to 31st Mar 2024
7 nights all inclusive/1 round of golf only £1202pp
7 nights all inclusive/2 rounds of golf only £1306pp
7 nights all inclusive/3 rounds of golf only £1410pp
7 nights all inclusive/4 rounds of golf only £1514pp
Above prices are on twin/double occupancy basis in a golf view room, single & sea view rooms available (supplements apply)
Golfers in the same room or same group booking have to book the same package. Different packages in same room will not accepted.
Where golf course is not specified it will be golf at Cullinan Links GC with golf transfers included.
All-inclusive eating-drinking concept in the Cullinan Links golf clubhouse is only valid on game days.
All Groups with 7+1 golfers with same conditions and packages earn for their Group Leader (1 Person in DBL) an package for free.
Compulsory New Year Gala Dinner Supplement will apply
Highlights
Cullinan Belek 5*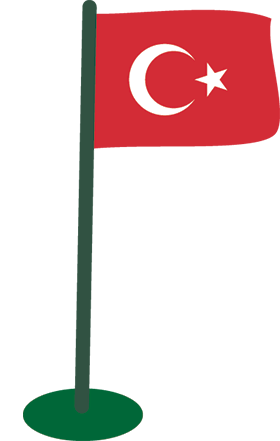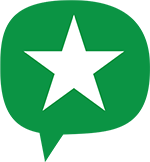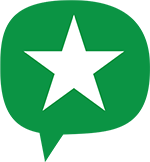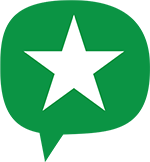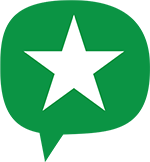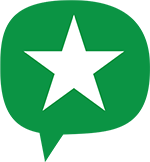 One of Belek's finest golf hotels
True 5 star+ luxury
Adjacent to Cullinan Links GC
Overlooking the beach
14 restaurants & 16 bars