COVID-19 Travel Updates
31st March 2020
Although our compulsory financial failure cover is with TRIP, the Association of British Travel Agents (ABTA) have also been providing useful advice during the current crisis for both consumers and travel companies.  You will probably find their latest Coronavirus advice for customers page useful as you consider your options for rebooking or a credit note for a future booking. 
Please note that we are pleased to offer even more flexible terms for rebooking your trip by way of a credit on account as your credit note will be valid for a rebooking right through to the end of 2021 provided travel is commenced before the 31st December 2021.  However, it is worth considering that due to usual annual price inflation the value of your credit is likely to diminish a little if it is not used until the autumn/winter of 2021. 
Most of our suppliers are allowing us to rebook your trip and honour 2020 prices – although there are some exceptions to this – our staff will advise on any likely price changes when you contact us to discuss the credit note and/or rebooking.
We trust that this information is useful.
24th March 2020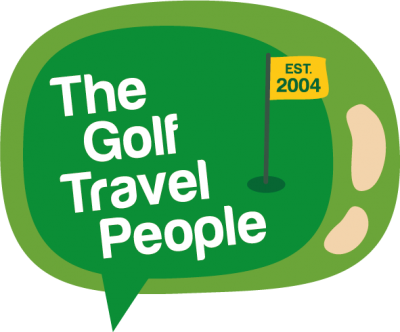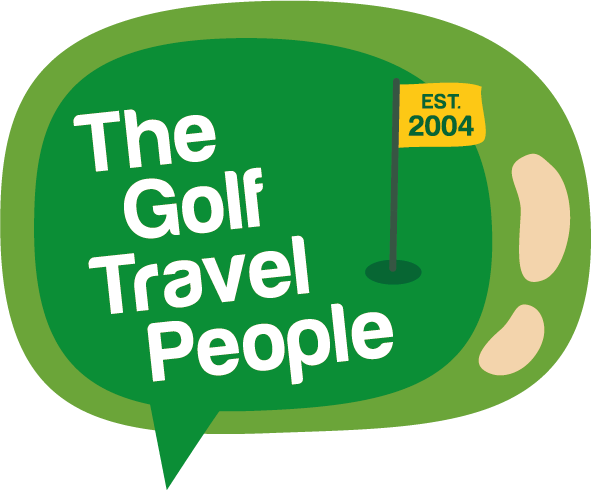 A message to all The Golf Travel People clients with confirmed bookings between the 17th April and 30th June 2020:
Good morning,
If you have already been in touch with the team here at The Golf Travel People to discuss your booking please disregard this message.
Firstly, from us all here at The Golf Travel People we send you, your families and friends our very best wishes at a very testing time for everyone.  We trust that you are all safe and well as we prepare for the next few weeks and months.
Secondly, as you have a confirmed booking with us travelling in the period between the expiry date of the current UK Government (FCO) travel advisories and the 30th June 2020, we wanted to get in touch to proactively look at the options currently available to you with regard to your booking.
We are pleased to offer a number of different options that allow for a re-booking or a credit for a future booking.  However, we must state that each of our supplier partners are developing their own policies, so although in general we will be able to offer the following options for almost all bookings, there could be the odd individual case with slight variations from these scenarios – and we will of course advise you of this when you get in touch.
Flexibility and adaptability are keywords that travellers and travel businesses are aiming for at the moment and we hope that being proactive and flexibly working with you now to adapt your travel plans is how we will all make a success out of this difficult situation.
And please remember that as a truly customer-focussed travel business, our key objective at all times is to make sure all our clients are able to get away and enjoy the golf holidays we all enjoy so much!
So, here are some options and ideas for your consideration:
If you would like to consider re-booking your trip for a future date, please do get in touch with us to discuss potential new dates.  We will be happy to re-book your trip for travel from September 2020 right through to the end of 2021.  There are a few key points to note:
– Some of our suppliers are allowing re-bookings for 2021 at 2020 prices, so this means that in some cases we can offer the same price as we agreed for your currently confirmed booking.  However, if for example you booked a trip for June (low season for golf) and then want to re-book for March or April there is likely to be a change in the price due to seasonality.
– Where it is not possible for suppliers to honour 2020 prices, we guarantee that we will not change any of our exchange rates or profit margin positions and that the only change in the price will be because of differences in the prices charged to us by our suppliers on next year's contract with them, but we will do everything possible to minimise any cost increases.
– If for example you booked a group of 8 (or multiples thereof), there are likely to be group discounts that were triggered by the group size being 8.  Therefore if only 6 of the original group are able to re-book then please do consider that the group discounts would not be applied resulting in a different price applying.  Additionally, any of the group who are not re-booking would have to be treated as a cancellation in line with our standard Terms and Conditions, and we will be willing to assist with any resulting insurance claim by providing required paperwork.
– We will have to check availability for your revised dates, so please bear with us while we do this.  This crisis could not have happened at a worse time of the year for the golf travel industry – right at the start of the spring high season period – and whilst re-bookings for early autumn 2020 high season are possible, there were already some periods from mid-September and October 2020 that were fully booked even before this crisis hit!  So, we recommend re-booking your trip in early September or November 2020 or up to 1 year ahead of the original travel date, but we will try to secure autumn 2020 availability first if that is your preference.
When we have confirmed availability and have checked that a re-booking is possible, then please do make sure that your airline is currently offering flexibility on your flight bookings that will allow you to re-book your flights.  The following are the currently up-to-date Covid-19 details from the 5 main airlines used by our clients (if your airline is not listed and you need assistance finding their policy, please do let us know and we will be happy to assist):
Once your flights have been amended and re-confirmed, simply let us know and we will transfer your payments across to the new booking, get everything fully re-confirmed with our suppliers and you can relax and look forward to your re-booked golf holiday with us.
If your airline is not currently offering the flexibility you seek, then we will hold your booking as confirmed for now and as the situation develops and airlines refine their policies in line with the FCO recommendations we will re-book for future dates as above or offer a credit note as you prefer.
Alternatively you may of course cancel your booking entirely at this stage in line with our standard terms and conditions.  Whilst not ideal for us – as we have forward currency contracts in place to pay for your booking alongside other obligations – you are of course able to choose this option, but you would have a financial loss as laid out in the "Cancelling your Booking" section of our T&C's.  All travel companies will be adversely affected if clients choose this option en-masse, and this will lead to far less choice of travel options in the future, but we are obliged to point out that this option does exist.  Please consider very carefully the financial and other implications of this option before choosing to take it!  Thank you.
IMPORTANT NOTE: if the final payment for your booking is already overdue, we can only consider re-booking once the final payment has been made.  Bookings where final payments are more than 2 weeks overdue may be automatically cancelled and deposits forfeited, so it is really important that payment schedules are adhered to and then we can work with you to re-book your trip for later dates if that is your preference at this stage.
We understand that you are likely to have some further queries about your re-booking options, so feel free to get in touch by replying to this email, emailing enquiries@golftravelpeople.com and one of the team will respond as soon as possible either by replying or giving you a call back to discuss the available options.
We trust that the above is helpful and informative.  There are so many different questions and answers right now that it is impossible to provide an exhaustive list of information that remains accurate in this rapidly changing scenario, but hopefully these options and guidance will assist you in providing some additional certainty and confidence in your booked travel plans.
We hope to be of further assistance very soon.
Kind regards
The Golf Travel People Team
19th March 2020 (updated 20th March 2020)
A message from the MD of The Golf Travel People, Dan Thomson: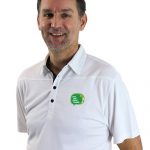 We all find ourselves in totally unprecedented times, and as a responsible business owner, these circumstances demand of me that decisive and structured action is taken to protect the best interests of my team and the ongoing viability and integrity of the company.
So, now that the initial repatriation and assistance phase is successfully concluding for all our clients, our focus has switched to the current 30 day no-travel advisory period and we have been working tirelessly to contact all affected clients who are due to travel imminently.  We have been largely successful in this and most clients have welcomed this pro-activity to get their travel plans rearranged or placed in abeyance to be re-booked once the situation improves.  We are hugely grateful that almost everyone with whom we have had these difficult conversations has displayed kind understanding and flexibility, and you can be assured that once the dust settles we will again be working tirelessly to iron out any issues that may arise as a result of this immediate disruption.
The UK and Europe have now moved into a different phase of the battle against this virus, and again as a responsible business owner and employer I am responsible to my team to try and maintain their physical and mental health and therefore I have had to take the decision to close our offices from 1500 on Thursday 19th March 2020.  Although we will all be working from home I do not feel that it is at all fair for my team to be expected to work in isolation and be taking unprecedented decisions on their own, so for now we will only be dealing with immediate issues for clients whose travel plans are disrupted by the current in-force travel advisories and as these develop we will "roll forward" on this taking into account newly affected clients as the advisories are extended and/or heightened.
I understand that this may be somewhat frustrating for our clients who would like answers about their holidays booked for dates beyond the end of the current advisory period, but I need to balance the priorities of the health and sanity of my team, alongside working to mitigate confirmed disruption to the plans of affected clients.  Likewise, your financial security and the integrity of your holiday booking are a key priority and you can be assured that these steps are also in place to underpin these too.
Obviously if things settle to a point that we can address queries and re-bookings beyond the end of the current advisory period we will do so, but please be aware that our response times will be slower than usual and our usual daytime inbound phone service will not be fully available for the foreseeable future.  Therefore please send an email or enquiry form with your query.  We appreciate your patience.
I trust that you agree that extraordinary times lead to extraordinary measures such as these, and can assure you that the moment it is deemed viable to revert to our usual 5-star rated customer service that we will be doing so.
Please focus on looking after yourselves, your family, friends and loved ones – and even others who you don't know but can help – as these should surely be the number 1 priority of all of us right now; we will be doing the same but will be back stronger, happier and more effective than ever as soon as we possibly can.  Your golf holiday with The Golf Travel People will happen… only maybe later than planned!
Take good care and all the very best to you.
Many thanks,
Dan Thomson
15th March 2020
Spain Update
As you may now be aware, overnight the Foreign & Commonwealth Office (FCO) advised against travel to Spain due to the restrictions the respective governments have Imposed as a response to the Coronavirus (COVID-19) outbreak.
We are contacting clients currently in resort to try and assist with repatriation plans and changes to their bookings.
For those clients due to travel in the next few days, our team, are or will be in touch with options. This we will be doing in a priority and chronological order, so we are grateful for your patience during this challenging time.
13 March 2020
COVID-19 Update
In recent weeks the uncertainty surrounding the impact of COVID-19 or Coronavirus has become more pronounced. Here is a summary of our approach to managing this fast moving situation.
Our team continues to monitor the advice of the Foreign & Commonwealth Office (FCO), the World Health Organisation (WHO) and talk to our destination partners. We are constantly reviewing all policies and procedures ensuring that we give the best possible advice in line with the authorities, placing the health and wellbeing of our customers and team at the heart of our approach.
If there are no restrictions in place for the country that you are due to travel?
If there are no restrictions in place for the country that you are due to travel to, you should travel on your golf trip as planned.
If you need further assistance, please contact our Customer Service Team on enquries@golftravelpeople.com or alternatively you can call us on 03300 174851.
If there are restrictions in place for the country that you are due to travel?
We advise you to contact your insurance company immediately and seek further advice.
If the FCO advise against all but essential travel to a country I am in or due to visit?
If the FCO advises against all but essential travel to a country where The Golf Travel People has guests present or that are due to travel, the following contingencies are in place:
If you are in resort, you will be returned to the UK by your airline. Any travel restrictions currently in place do not prevent UK nationals returning home.
If you are due to travel in the coming weeks or months, we will be in touch to discuss the latest situation and options that would be available to you
Where should I go for the latest travel advice?
The UK Government is publishing up to date travel advice in relation to COVID-19:
https://www.gov.uk/guidance/travel-advice-novel-coronavirus