COVID-19 Travel Updates
Important note: due to the fast moving nature of this crisis and frequent amendments and variations to the official guidance for travel companies, please note that we reserve the right to amend, vary or cancel without notice any or all of the guidance below at any time in line with the latest updates from governments and other statutory bodies such as our insurers, ABTA etc.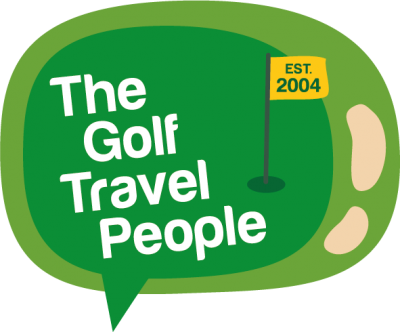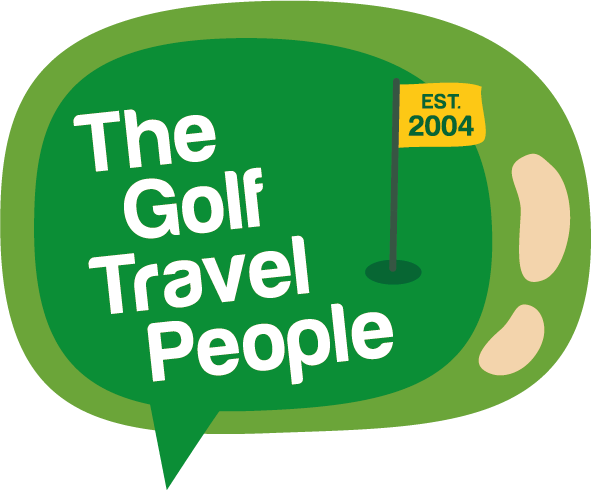 REOPENING UPDATES – documents will be added as soon they are published
The good news is that many of our supplier partners throughout Spain, Portugal, Turkey, Greece, Cyprus, South Africa, Ireland etc are now beginning to open their doors to visitors, so slowly the golf travel industry is getting back to the "new normal" that we will all find upon our return to golf and travel.
Many of our supplier partners who supply accommodation and golf, plus other services to us and our clients have taken time during the lockdown period to formulate new guidance and strategies on how guests will be kept safe and reassured in the immediate future following reopening taking place.
The following is a library of documentation that may assist in this reassurance to help give you confidence for your booked trip or to place a new booking with us and our suppliers soon:
THE EUROPEAN UNION
Click here for a comprehensive guide to the current Covid-19 status of all EU member countries
SPAIN
15/01/2021 INTERNATIONAL TRAVEL INSURANCE FOR ANDALUSIA – Enjoy Andalusia with complete safety
Andalusia provides all non-resident international travellers with free Covid insurance for stays at any type of regulated establishment* in the region between 1 January and 31 December 2021. – Click Here for full details
For Canary Islands Government info regarding pre-arrival Covid-19 testing click here: EMAIL_INFO_COVID_ingles, Updated info 11/12/20 and as follows:
In order to guarantee safe holidays for everyone in the Canary Islands, all visitors that stay in a tourist establishment will need to present a certificate that demonstrates the completion of a diagnostic test for active infection by COVID-19 with a negative result as of November 14 2020.
✅ The test must have been carried out in the previous 72 hours and be approved by the health authorities of your home country or the EU.
✅ It will be mandatory for all people over 6 years old
✅ The certificate may be presented in digital or paper format (we bet for digital option for sustainable reason). The certificate is issued in the country of origin by the authorized centre.
✅  It is essential that the certificate must contain following details: the date, time of the test, the identity data of the person having the test, the authorized centre responsible for the verification test and the negative  result.
✅ What type of test:
• It does not have to be a PCR, we always speak of a diagnostic test for active infection by COVID-19 with a negative result. They can perfectly be an antigens test  much cheaper and faster.
✅ This certificate will not be required from travellers who prove that they have been in the Canary Islands for 15 days, nor from Canarian residents who declare that they have not left the archipelago in the 15 days prior to their arrival at the establishment.
ℹ️ For more information about travel to the Canary Islands and Covid-19 please see our website https://www.hellocanaryislands.com/coronavirus/
ℹ️ For any questions related to the tests before traveling to the Canary Islands, do not hesitate to contact: Leticia González Chacón: leticia@turismodecanarias.com or call: 928 290579 – ext. # 4158.
ℹ️ Webpage from Turismo de Canarias: https://www.hellocanaryislands.com/coronavirus/ is available is 14 languages.
SPANISH GOVERNMENT HEALTH DECLARATION FORM (to be completed by all travellers in advance of travel to Spain. more info)
Official Spanish Government Guidance to reopening protocols for all sectors in the tourism sector
Spanish Golf Federation Reopening Protocols
Aldiana Club Costa del Sol SECURITY RULES
Arabella Golf Mallorca.Protocolo.Clientes.EN
Barcelo Golf Courses Health and Safety Measures
Bonalba Golf EN-Protocol-Players-2020-
Elba Hotels Health Cleaning Protocol. Ing
Fairplay Golf Spa Resort Health & Safety FP-ENG
Fuerte Hotels Safety & Hygiene Measures & Fuerte Group Hotels Instrucciones_Covid_20052020-2-V6-ENG
Iberostar Travel at Ease Policy 26/11/2020:  Flyer_TravelAtEase
Iberostar Hotels Medical Advisory Board & Iberostar Group Letter_ Carta Grupo Iberostar. 22.05.2020
Iberostar How We Care Video (You Tube)
La Cala Resort Covid-19 Travel-Guarantee-Protocol
La Manga Club July Re-Opening Information
La Manga Club Rules for use of golf facilities – Covid-19 – 02
Melia Hotels – Stay Safe with Melia Video (You Tube)
NH Hotels Feel Safe Protocols (includes Minor Group – NH Hotels, Tivoli Hotels, Anantara Hotels, Avani Hotels)
Precise Resort El Rompido Cartel A4_Seguridad Covid-19_EN1
Rio Real Golf Protocolo_Seguridad_RR_EN_web
Tecina Golf Resort la Gomera reopening-protocol
TRAVELLING TO TENERIFE measures
PORTUGAL
IMPORTANT – PORTUGAL TRAVEL INSURANCE – if your usual travel insurance is invalidated by UK Govt. advisories in place then this locally sourced policy specifically designed to fulfil your requirements in the current pandemic is a good option to keep your golfing trip to Portugal on track.
Trust and Transparency Turismo de Portugal 04 July 2020
Latest update from Visit Algarve (tourist board) 03/11/20
Portugal general info from Visit Portugal (tourist board)
"Clean & Safe" protocol from Visit Portugal (tourist board)
Dolce Campo Real HEALTH AND SAFETY PROTOCOL
Dona Filipa Hotel Safety Measures and Response
Magnolia Hotel Quinta do Lago Hygiene & Safety
Morgado & Álamos Golf Club Restrictions
NH Hotels Feel Safe Protocols (includes Minor Group – NH Hotels, Tivoli Hotels, Anantara Hotels, Avani Hotels)
Penha Longa Golf Additional information
Penina Golf Resort Safety Measures and Response
Quinta da Ria_Cima Golf-Restrictions-due-to-Covid-19-outbreak
Robinson Club Quinta da Ria 19.06.2020
Royal Obidos Clean and Safe – EN
REOPENING PLAN FOR VILA GALÉ HOTELS
Travel Line Transfers – Protocols
TURKEY
Ela Quality Resort Belek Covid-19 Safety Measures
Titanic Hotels Hygiene Concept
REGNUM Carya Hotel Safe Tourism Certificate
CORNELIA DIAMOND SAFE TOURISM CERTIFICATE
GREECE
Costa Navarino Greece health-safety_summer2020
Costa Navarino Greece – Summer 2020 info
CYPRUS
COVID-19 Destination Protocol – Cyprus.final (tourist board)
CAR RENTAL & TRANSFERS PROCEDURES AND PROTOCOLS
Car Rental Coronavirus Info (note that this applies only to car rentals booked for you by The Golf Travel People as part of your golf holiday booking with us)
Travel Line Transfers – Protocols
Please note that all the above documents are subject to amendment and updates at any time by our supplier partners and whilst we will try to keep this library updated with the latest updates we cannot guarantee the total accuracy and comprehensive nature of this library and therefore you should use this as non-binding guidance only.
23rd April 2020
In view of continuing directives that all travel is restricted throughout Europe and with the global impact of Covid-19 (Coronavirus) still severe, we understand that you will have questions about your upcoming travel plans.
We have already been in contact with, or attempted to contact the lead client on all bookings due to travel up to mid-July 2020 and if we have not already spoken with your group leader the purpose of this is four-fold:
1) to reassure you of your planned travel arrangements
2) to change the date of your booking if you wish to do so at this stage
3) to assist with any relevant paperwork that may be required by your travel insurance company
4) to issue a credit note to be used towards another holiday before December 2021 (see below for more details on your financial security when a credit note has been issued with no fixed travel date as yet confirmed)
Please note that any cancellation will be treated in line with our standard terms and conditions, where cancellation charges may apply. We advise you contact your insurance company in the first instance to see if you are able to recover any of the costs.
Financial Protection of Credit Notes and Rebooked Trips
Please note that this section applies to Package Travel Bookings that are covered under the Package Travel Regulations, considered to be "licensable" and therefore protected under the TRIP cover that protects consumers in the event of our financial failure.*
It has been confirmed by our financial failure insurer Towergate Travel and their underwriters Zurich that credit notes issued to clients who are as yet unable to re-confirm travel dates will be insured against financial failure in line with the cover that was in place for the originally booked trip.
Once we have heard from clients that their trip will not take place due to the Covid-19 crisis we will confirm that credit is held on account for use against a future re-booking and the TRIP failure cover insurance will be rolled forward until the new travel date can be confirmed and we can update the insurer about the specific re-booked travel dates at which point the booking will be placed back onto specific cover in relation to the new dates of travel.
Note that amount of cover in place is equal only to the original booking value until the new dates and any increased value is communicated to us and cover increased as appropriate by our insurer.
If you have provided a new intended date of travel the TRIP failure cover will automatically be amended to align with the new travel date.
* Green-fee-only (or golf-only) bookings are not and have never been covered under this scheme.
31st March 2020
Although our compulsory financial failure cover is with TRIP, the Association of British Travel Agents (ABTA) have also been providing useful advice during the current crisis for both consumers and travel companies.  You will probably find their latest Coronavirus advice for customers page useful as you consider your options for rebooking or a credit note for a future booking. 
Please note that we are pleased to offer even more flexible terms for rebooking your trip by way of a credit on account as your credit note will be valid for a rebooking right through to the end of 2021 provided travel is commenced before the 31st December 2021.  However, it is worth considering that due to usual annual price inflation the value of your credit is likely to diminish a little if it is not used until the autumn/winter of 2021. 
Most of our suppliers are allowing us to rebook your trip and honour 2020 prices – although there are some exceptions to this – our staff will advise on any likely price changes when you contact us to discuss the credit note and/or rebooking.
We trust that this information is useful.
Where should I go for the latest travel advice?
The UK Government is publishing up to date travel advice in relation to COVID-19:
https://www.gov.uk/guidance/travel-advice-novel-coronavirus